Photography Chia Chong
Styling by Libbie Summers
From backyard to belly.
This tea olive blossom infused sugar with its light flowery flavor breaks down to a syrup consistency within a couple of weeks. We encourage you to try it in everything from iced tea, pork rib rubs, shortbread cookies and the Tea Olive Fried Donut Braids recipe we'll be sharing with you this week.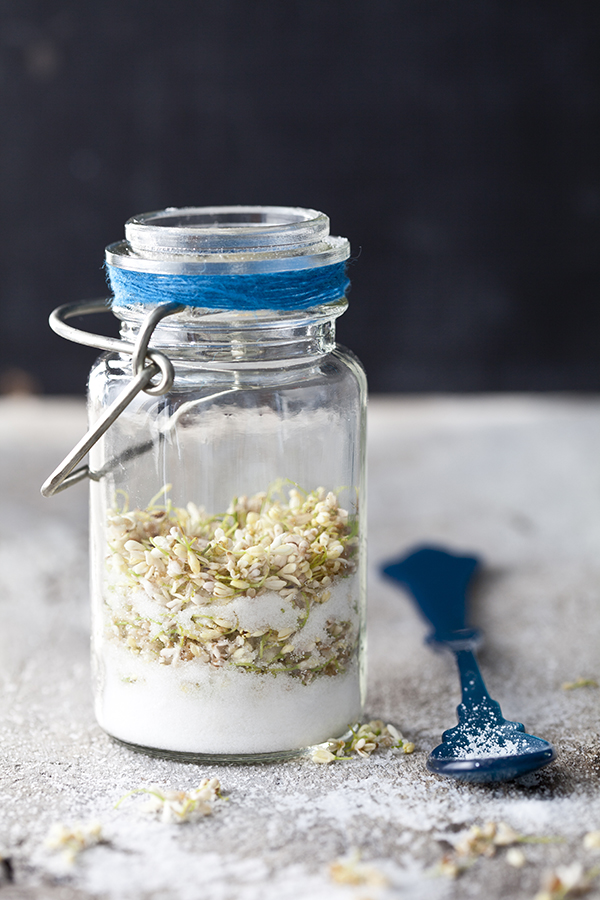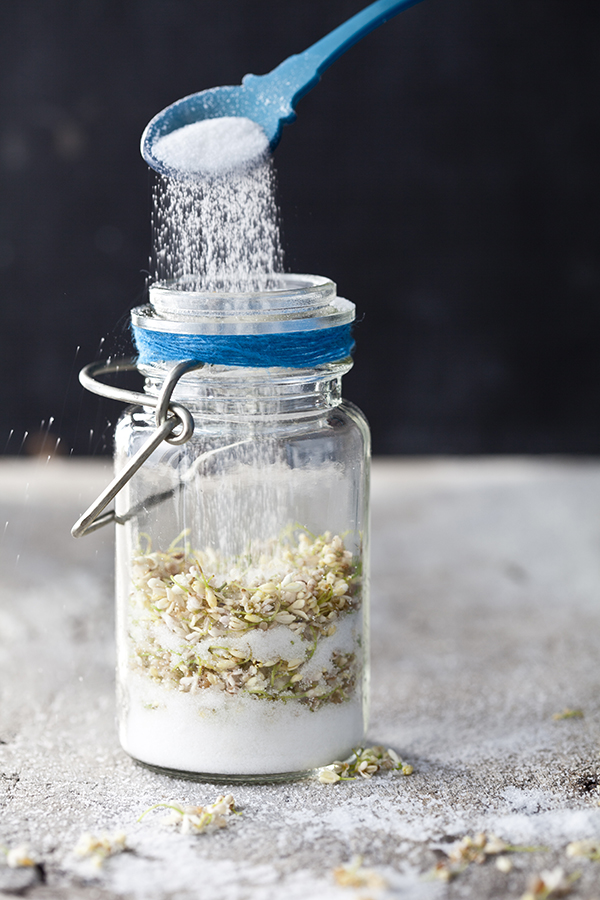 Tea Olive Blossom Infused Sugar
Ingredients/Equal Parts:
Tea Olive Blossoms (stems removed and try not to handle the blossoms with your fingers as they will brown quickly)
Sugar
Directions:
In a small clean jar layer the sugar and the tea olive blossoms in equal measurements. Seal and place in a dark place (shaking every day) until the sugar becomes a syrup stage. If you lack patience (which Libbie does), add the sugar, tea olive blossoms and 1 tablespoon water to a small saucepan over very low heat and cook (stirring constantly) until the sugar dissolves. Remove from heat and allow to cool. Add additional water for your desired consistency.
Step by step how to of making Tea Olive Fried Donut Braids HERE! 
Libbie's Food Styling Props: Surface is an old weathered wooden table top purchased at Habersham Antiques Market. Blue acrylic iced tea spoon purchased at Table Matters. Gold tray from I can't remember. Beautiful blue fabric and blue string purchased from Fabrika Fine Fabrics. Jar…just one of those things I have around.