Photography by Chia Chong
Floral Design by Christy Hulsey and Amanda Currier of Colonial House of Flowers
Produced by Salted and Styled and Camp Makery for Pottery Barn Have and Hold
Concept and Styling by Libbie Summers 
Production Assistant: Candace Brower
Model: Anna Heritage
Shot on location at Temple's Farm 
Scene Five:
All her guests gone and the sun setting over the vineyard, Anna fashions a floral crown out of grapevine and the leftover flowers and grapes from her party table. She sits back on the vintage green sofa and smiles remembering how happy her sister was all night. It was a good day.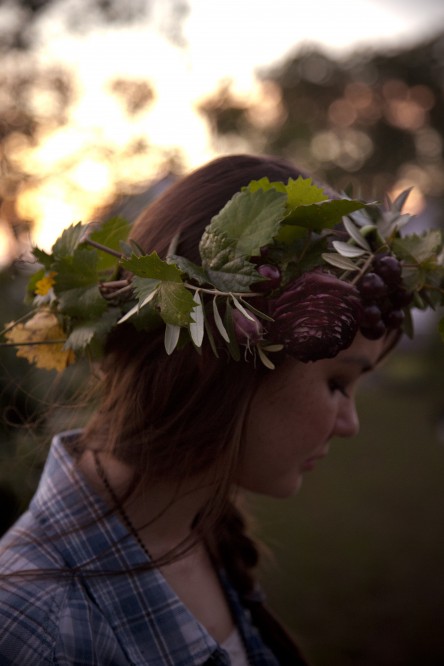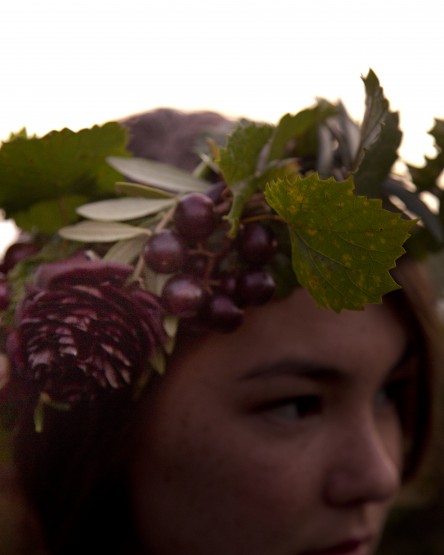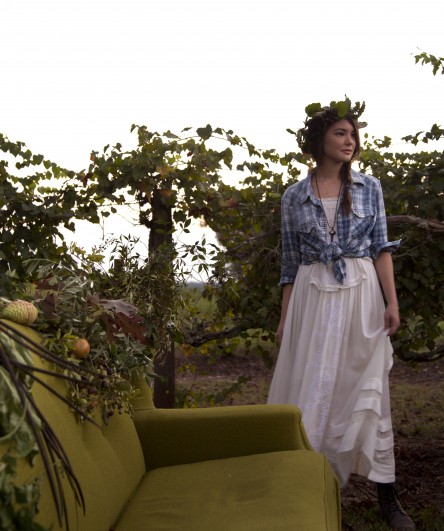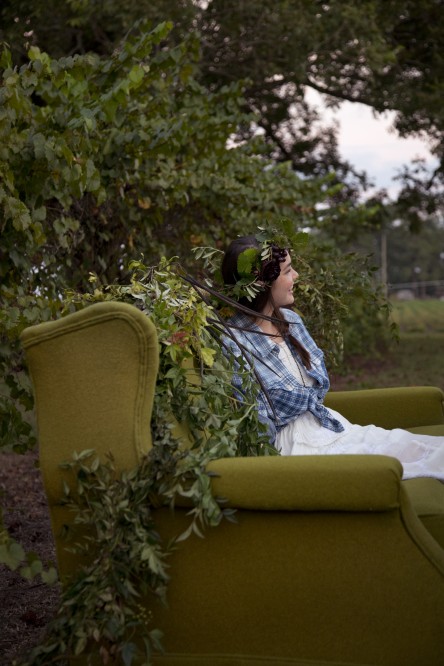 Don't miss out on the beauty in the other scenes!
For Scene One click HERE.
For Scene Two click HERE.
For Scene Three click HERE.
For Scene Four click HERE.