Words and Artwork by katherine sandoz
Photography by Chia Chong
Studio Assistant to katherine sandoz: Sofia Vizcaino
Studio Assistant to katherine sandoz: Margaret Baggot
Examine these two quotes on making art and flowers from famous artists:
When I am finishing a picture, I hold some God-made object up to it – a rock, a flower, the branch of a tree or my hand – as a final test. If the painting stands up beside a thing man cannot make, the painting is authentic. If there's a clash between the two, it's bad art. –Marc Chagall
When I judge art, I take my painting and put it next to a God-made object like a tree or a flower. If it clashes, it is not art. –Paul Cezanne
Pretty close. Maybe too close to believe either one iterated the sentiment first. But we get it, gents! And to honor and celebrate the flower is one of the artist's (whether gardener, chef, painter, or fervent admirer) greatest challenges and a certain pleasure even to the surliest of curmudgeons.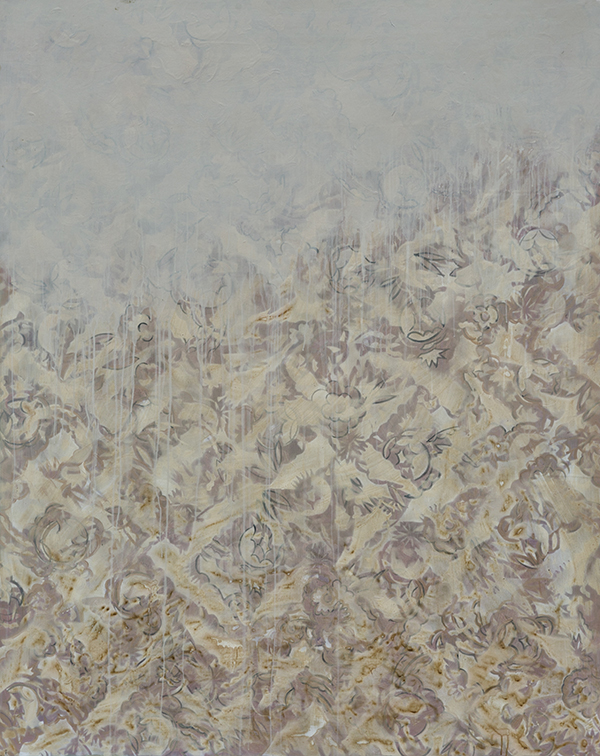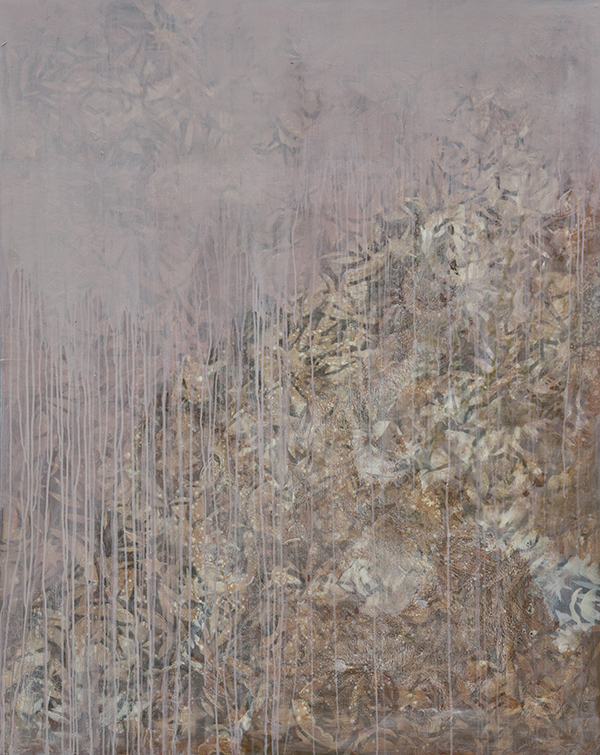 mixed media on lauan, 5′ x 4′ x 2″, 2013
To purchase this and other original artwork created by katherine sandoz for Salted and Styled click HERE.
HOW TO CREATE PAINTED SURFACES LIKE THESE:

Print out your favorite floral or patterned imagery. Adhere (gluestick) the print-out to a manila folder or cardstock. Using an exacto blade, cut out the shapes (or around the shapes) making sure each element has a tab to connect to the greater pattern. Peel off the print-out leaving the cut pattern. Using a variety of colors and the stencil you've cut, spray paint your surface (above is lauan on 1" x 2" pine: both available at home supply stores). Allow to dry. Throw a wash over the entire surface to tint the spray-painted surface. Dry. Repeat stencil work with spray paint. Repeat washes. Repeat entire process several times. High light and low light elements with hand brushing or other media as desired. Add washes or final design elements. If you require a finish coat that is water resistant and water-based, use a polycrylic protective finish available at home supply stores.
Last step (very important): Hold up to a flower and see if it clashes.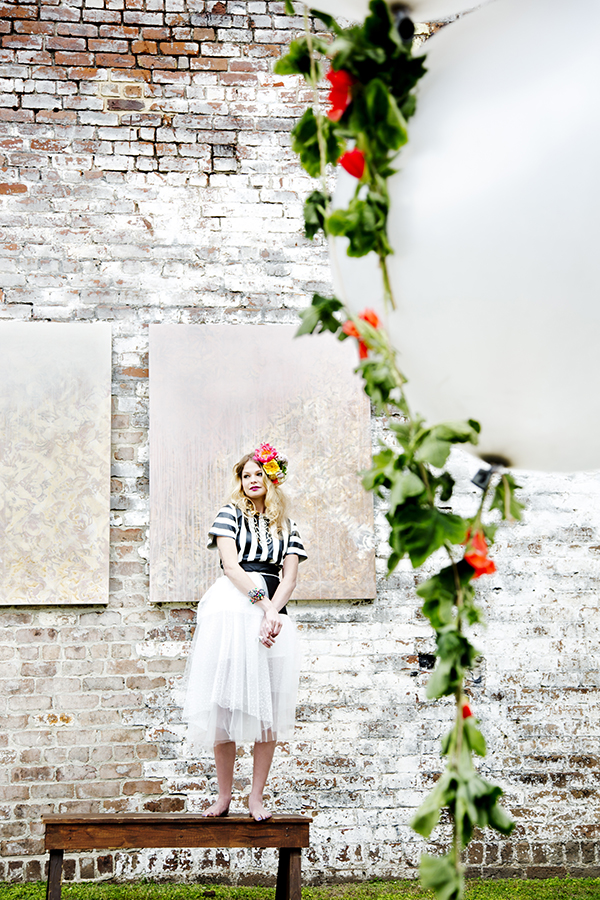 For more about this look, click HERE.
Fashion Styling by Brooke Atwood
Floral Design by Ashley Bailey 
Model: Cassandra White courtesy of Rise Model Management.
Hair: Lindsay Nix
Make-Up: Jules de Jesus Fritz for Dollface by Jules
Location: Savannah Roundhouse Railroad Museum, Savannah, GA 
Look how katherine's artwork anchored our luncheon scene.