Words and Floral Design by Ashley Bailey
Photography by Chia Chong
Fashion Styling and Design by Brooke Atwood
Art Direction by Libbie Summers
Model: Christina Routhier
Hair: Lindsay Nix
Make-up: Jules de Jesus Fritz for Dollface by Jules 
A candy necklace.
The best compliment I can give something is to call it "delicious"or "edible" or "so yummy" that I just want to eat it.  This necklace is no exception to my rule.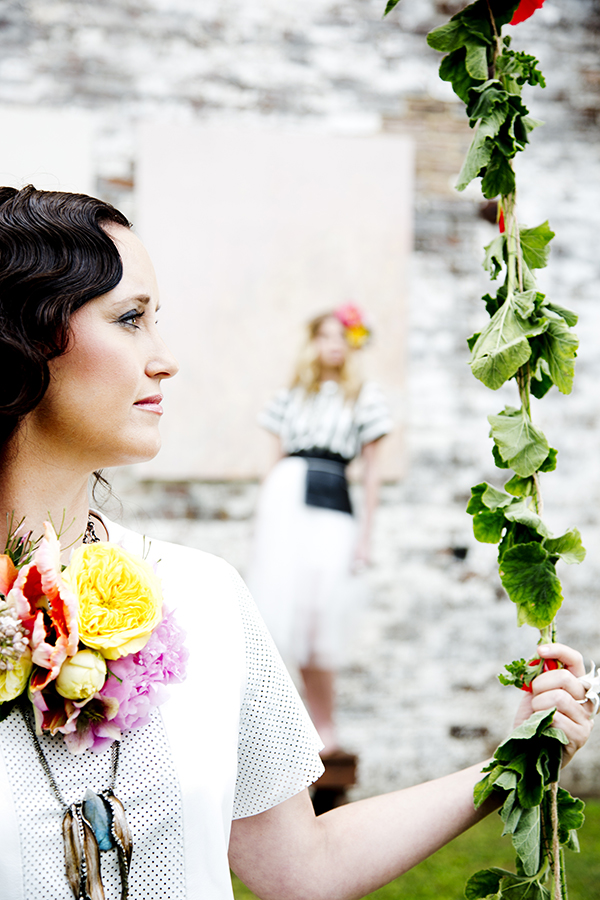 So here I am, in Savannah, creating a floral necklace out of one of my friend Brooke's chains, clasping it around Christina's lovely neck and atop Brooke's super cool white leather tee.  And wow-the whole thing just looks so yummy I want to gobble up those fluffy yellow garden roses, that pale pink lilac, that delicious apricot tulip, but I step away and hide my hunger so that Chia Chong can capture the edible and playful quality on film.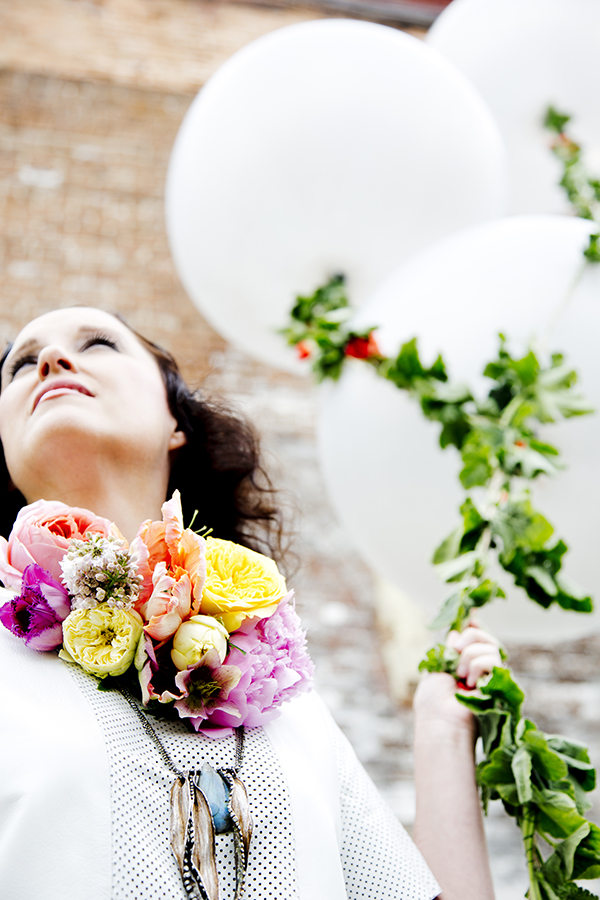 Credits:
Location: Savannah Roundhouse Railroad Museum, Savannah, GA
On Christina: White Lambskin Tee by Brooke Atwood/ $430. 
Meet Ashley!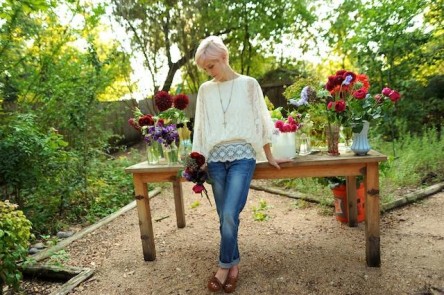 ashley bailey, owner and founder of the byrd collective, has a varied design background with a strong focus on floral and event design. born and raised in corpus christi, texas, she left home for austin to study art history and art at the university of texas. she then moved to houston where she worked with sarah bergner and rebekah johnson of bergner and johnson design. ashley left texas for new york city to work for david monn, david beahm, aab productions and kcd worldwide producing incredible events. she then headed to the deep south, by way of savannah, georgia, to work as the director of events at scad. it was there, inspired by the creative energy, eccentric personalities, and gifted artists, that ashley started creating the byrd collective.
(Ashley's photo courtesy of another Ashley– the amazing  Ashley Garmon)