Words, Photography and Design by Ashley Bailey
I never could bring myself to eat lamb-no way, no how.  I could, however, picture Mary's best friend all gussied up like a flowering Chia pet.  Little Lamb turned out better than I ever imagined in her blooming azaleas, pink dogwood, photinia, and tulips.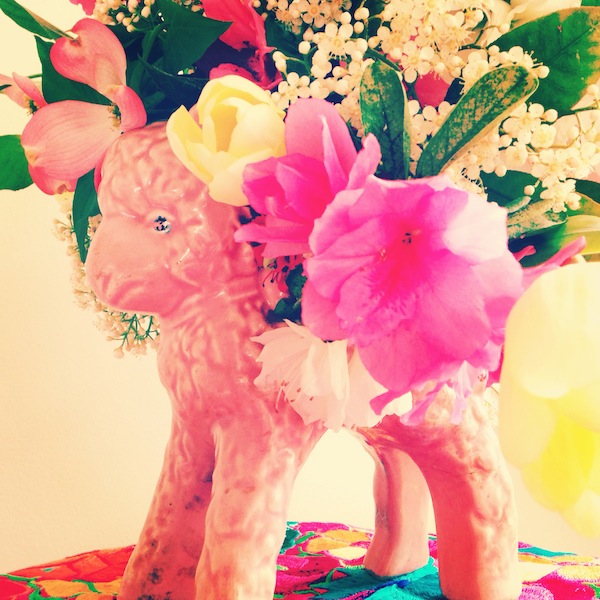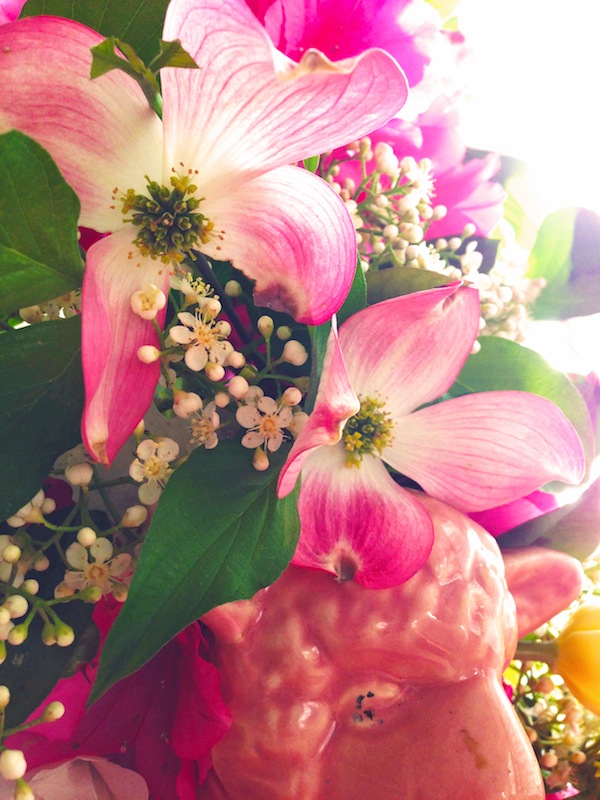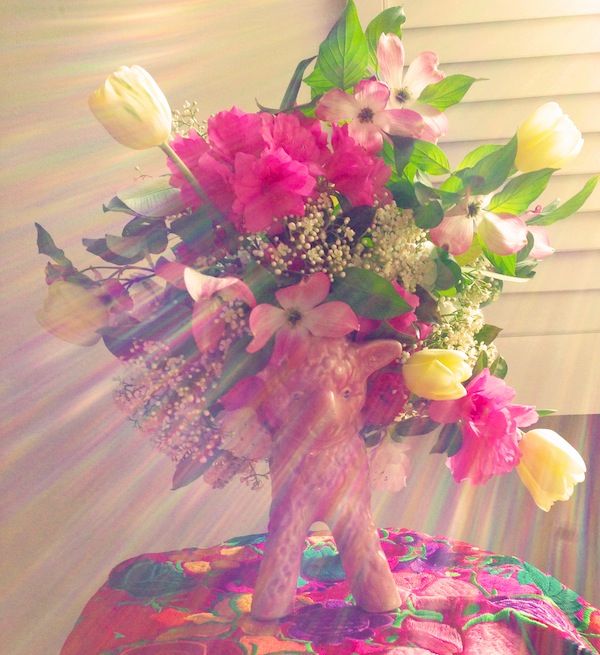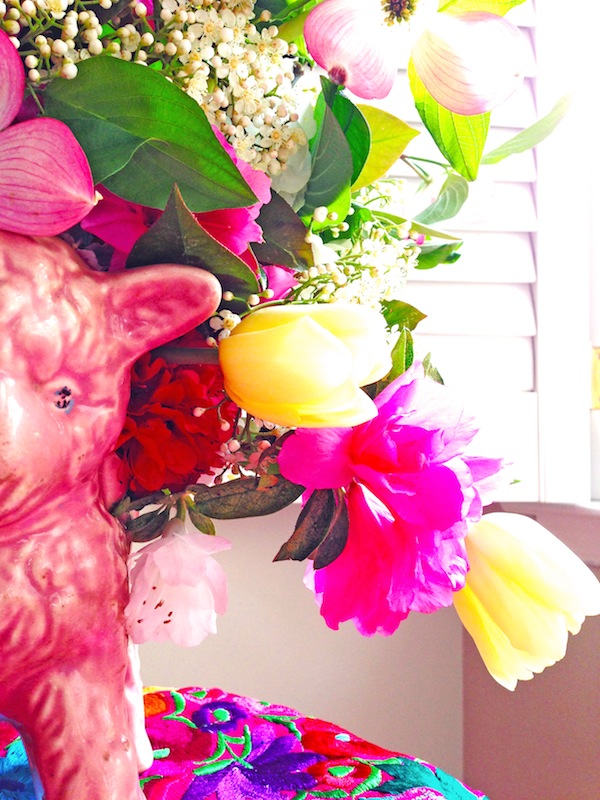 Let us reintroduce you to our "bloom" curator. The beautiful Ashley Bailey.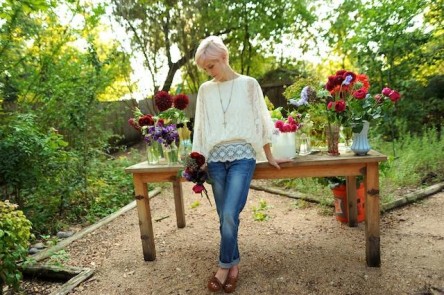 ashley bailey, owner and founder of the byrd collective, has a varied design background with a strong focus on floral and event design. born and raised in corpus christi, texas, she left home for austin to study art history and art at the university of texas. she then moved to houston where she worked with sarah bergner and rebekah johnson of bergner and johnson design. ashley left texas for new york city to work for david monn, david beahm, aab productions and kcd worldwide producing incredible events. she then headed to the deep south, by way of savannah, georgia, to work as the director of events at scad. it was there, inspired by the creative energy, eccentric personalities, and gifted artists, that ashley started creating the byrd collective.
(Ashley's photo courtesy of another Ashley– the amazing  Ashley Garmon)