Words by Andrea Goto
Photography by Chia Chong
Styling by Libbie Summers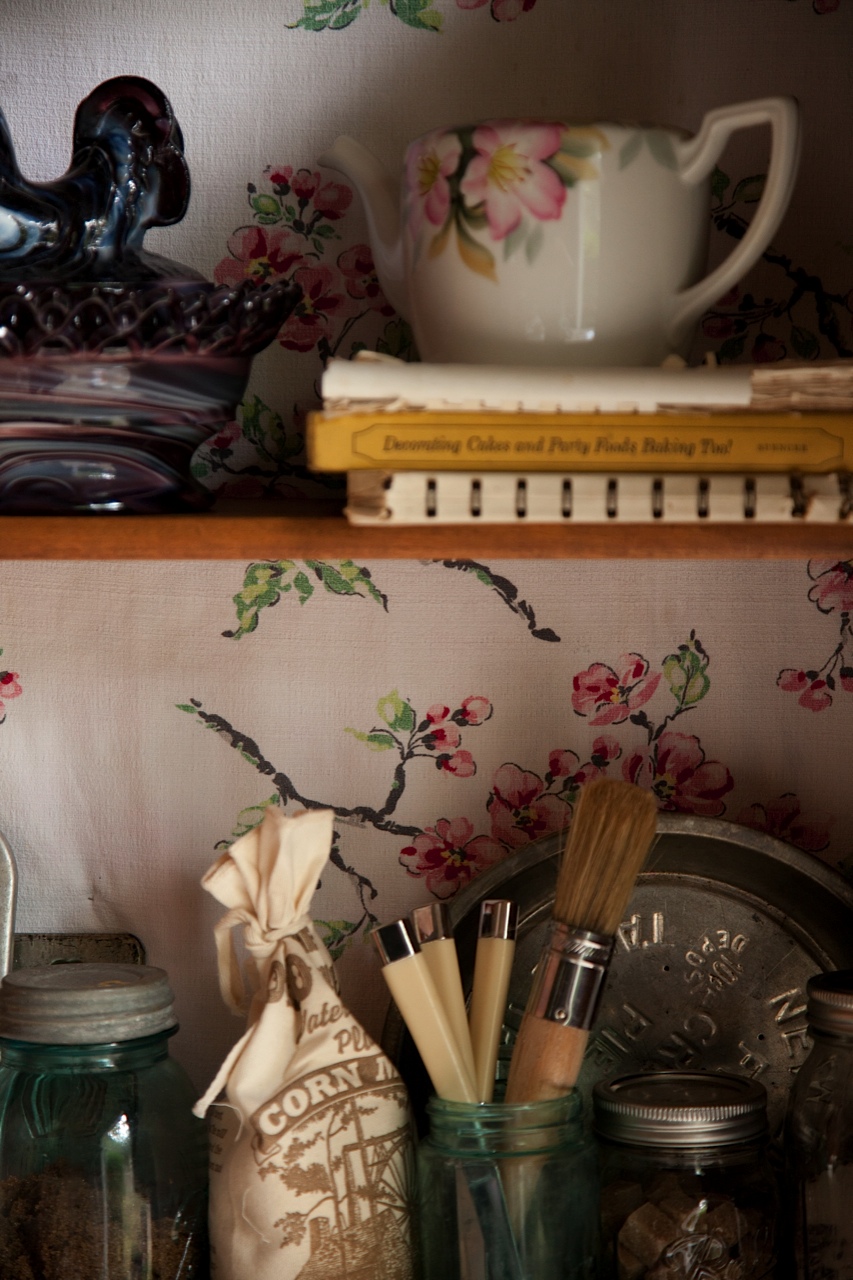 My formative years were made up of blueberry pie.  Each summer Mom would drag my sister and me to the blueberry farm where we'd sit on buckets and encourage plump, steel-blueberries from their perch.  "Try not to get the stems," Mom would instruct.  "Or the green berries.  Or the ones that have a hint of red—they're too bitter.  They'll ruin the pie."  In between her cautionary tales, she's slip into a quiet meditation, working methodically through the rows.
Before we placed my meager wares on the scale to pay, Mom would dig through my bucket, picking out the sub-par berries and trying to hide her disappointment.  "You did really well," she'd lie.
She micromanaged the entire blueberry-pie process.  She didn't want to me to do the measurements for fear I'd get them wrong.  She didn't want me to roll the dough for fear that I'd "toughen it up."  She didn't even want me to put the damn thing in the oven just in case I didn't set the timer correctly.  At the most, she'd scoop a teaspoon of cinnamon and hand it to me ceremoniously, so I could have the honor of dropping it to the berry mixture, though I couldn't stir because I'd "mush the berries."  Needless to say, my pie-making endeavors ended with that teaspoon of cinnamon.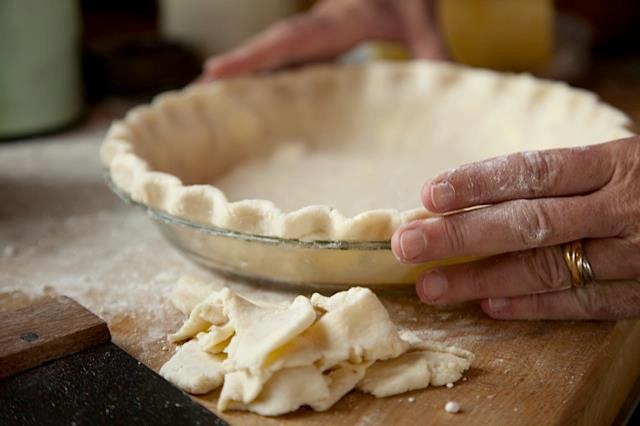 It's no big deal.  I don't like to cook.  In my family, pie making is too much of an emotional investment.  Dad was the self-appointed expert of all-things pie, even though he never made one.  The judging would begin as soon as the knife slid into the crust and continue until the last crumb was pressed into the fork tines.
"It's too runny," he'd declare.  Or, "It's too thick."  "Too tart."  "Too sweet."  "Too dry."  "Too moist."  Mom would recount the entire baking process out loud, trying to locate what went wrong with an earnestness usually reserved for derailed trains.
"Andrea, how much cinnamon did you put in?" She'd ask accusingly.  (Indeed, a rhetorical question.)
Then one day Dad drove out into the country and had a pie affair.  He returned with a strawberry-rhubarb pie he bought at a roadside stand.  I had never heard of a strawberry-rhubarb pie, and worse yet, Mom had never made one.  He couldn't get enough of that damn pie.  He went on and on about its flakey crust, the perfect balance of tartness and sweetness, how he was going to go back the next day to buy another and another and another.
I didn't like the pie.  It tasted foreign, unfamiliar—perhaps for no other reason than it was made in another woman's kitchen.
And therein ended the golden age of blueberry pie.
Mom wasted no time in attempting to recreate the recipe, under the supervision of my father.  In virtually no time, she outdid that country-ass pie and we ate strawberry-rhubarb for two decades.  At one point, Dad even planted rhubarb in the backyard to sustain the demand.
Don't get me wrong, Mom's strawberry-rhubarb pie was rarely "right" according to my father, the pie Fuhrer.  So why does she continue to try?  Why not just throw in the proverbial towel (or better yet, throw the pie in dad's face?).  Because the truth is, Mom has never made a bad pie in her life.  Not once.  And in spite of Dad's ceaseless criticism, I think she knows it, too.