Recipe and Styling by Libbie Summers
Photography by Chia Chong
While testing out this simple dressing with its sweet flowery flavor, it occurred to me it would be good on so many things. So we tried it on everything from pasta to pound cake to this crunchy green salad and it added something very unique to each dish…and who doesn't want to be unique.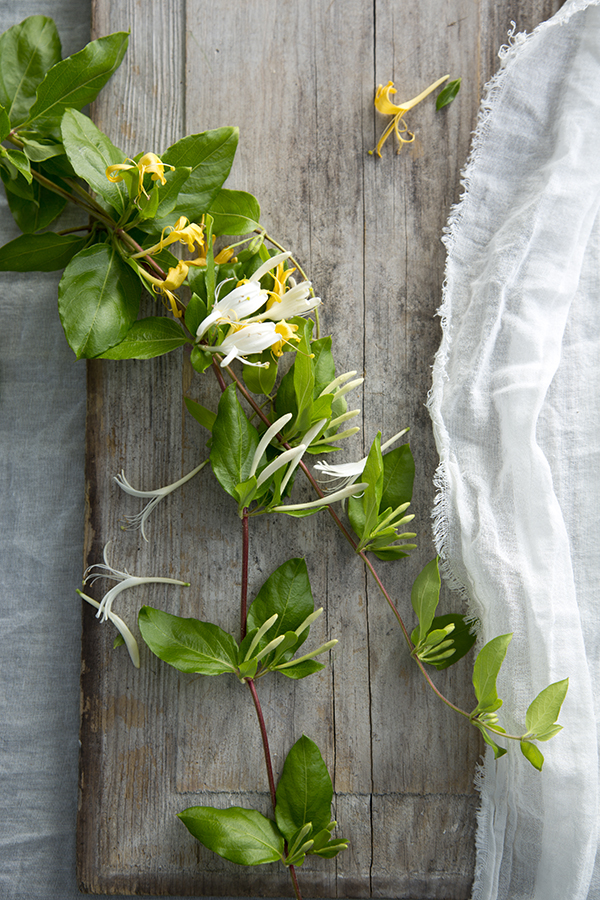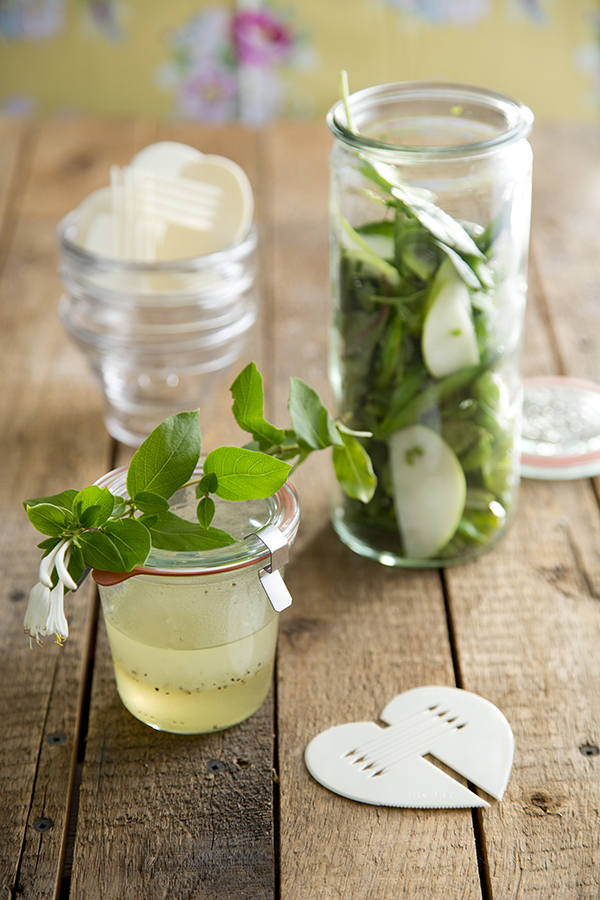 Sugar Snap Pea and Apple Salad with Honeysuckle Dressing
serves 2
Ingredients:
2 cups sugar snap peas (about 32), blanched in shocked in cold water
1/2 green apple, very thinly sliced and soaking in lemon juice and water
1 cup baby power greens (kale, spinach, chard), washed and dried
2 chives, finely diced
1 1/2 tablespoons honeysuckle simple syrup (RECIPE HERE)
1 tablespoon vegetable oil
1 tablespoon freshly squeezed lemon juice
salt and pepper to taste
Honeysuckle blossoms for garnish (optional)
Directions:
Place peas, apple slices, greens and chives in a medium mixing bowl. In a separate bowl or jar with a lid add the honeysuckle simple syrup, oil and lemon juice. Whisk or shake vigorously if using a jar. Salt and pepper to taste. Pour contents over contents in bowl. Salt and pepper to taste. Serve immediately garnished with honeysuckle blossoms. Dressing can be served on the side if you prefer.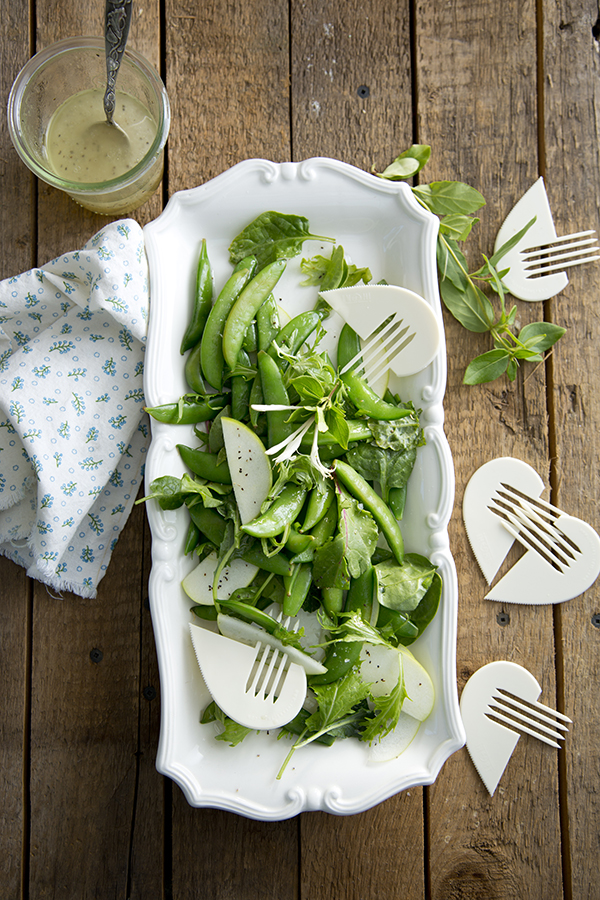 Libbie's Food Styling Props: (top photo) honeysuckle shot on an old cabinet door front with cheese cloth. (second photo) Fabric from a store in Montreal, jars in back I brought home from an apricot farm in France (they used them for jam), other jars are Weck from Kaufmann Mercantile, The cool Heart Parts (heart shaped biodegradable eating utensils) are the genius of the stunning Fatima Fazal and are available at I Heart-This. (bottom photo) Platter from Home Goods, vintage spoon from Habersham Antiques Market, Fabric from Fabrika Fine Fabrics.