Words, Artwork and Hand Modeling by katherine sandoz
Photography by Chia Chong
Styling by Libbie Summers
When a child attends too many theater rehearsals (and her grandmother's neighbor is Anna Anderson), she imagines the Russian forest blanketed in snow that reveals the wanderings of soldiers, gypsies and, naturally, the Duchess Anatasia.
Moonlight silver on ice, a constellation of ripe cherries hang from the branches and the whistles of Siberian trains blow ceaselessly.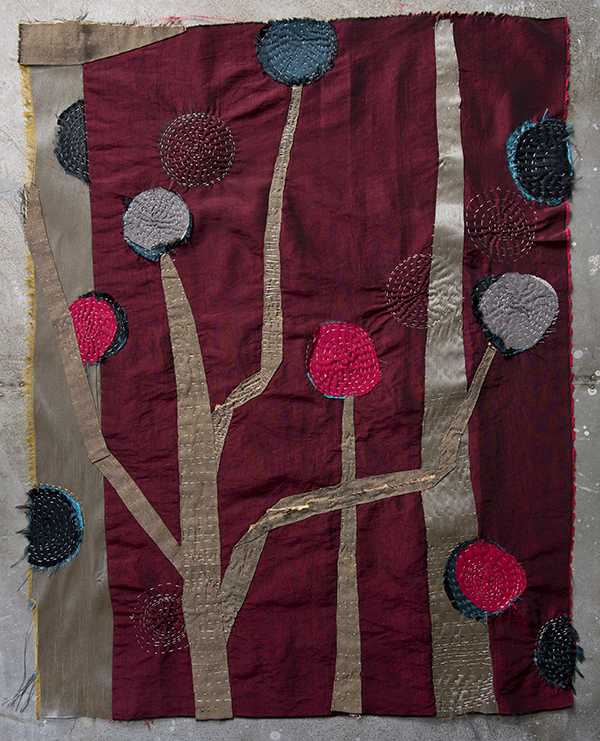 "the cherry orchard", 20" x 26", upcycled, repurposed fabrics, silver thread, 2013
This and other artwork by katherine sandoz for Salted and Styled are available for purchase HERE.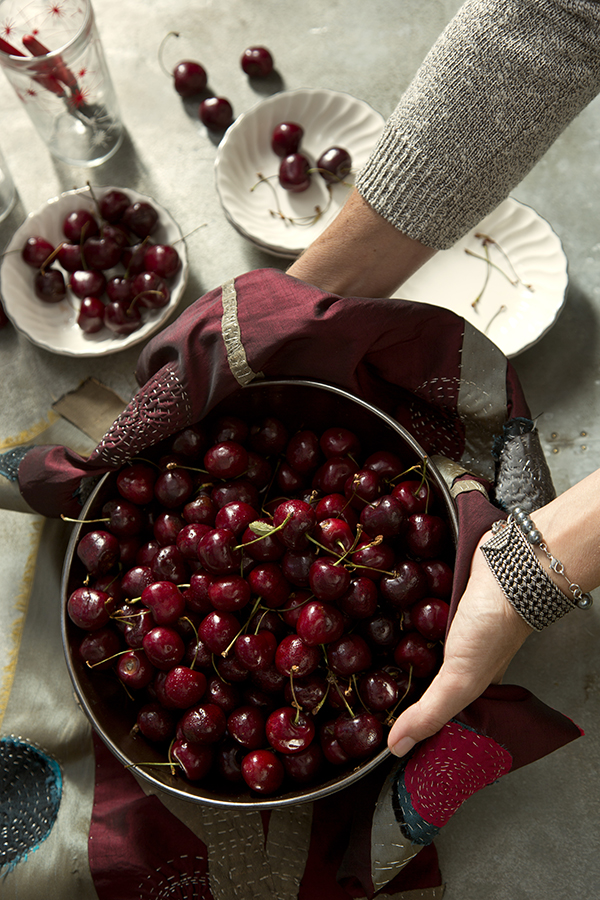 Meet the beautiful katherine sandoz.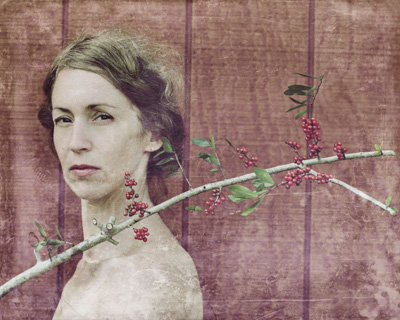 Portrait by Cedric Smith
A victim of a Little House on the Prairie experiment, Katherine Sandoz spent a large part of her childhood trail blazing the White Mountains with her trusty mare Bonnie. After an enlightening stint at Mount Holyoke College, Katherine enlisted in the United States Army where at Fort Jackson she became a expert grenade thrower (and that's not all). It is also where she first realized the warmer, southern climate suited her in a big, bad way.  With advertising as her first career, and art as her second and third, Katherine has lived in Savannah since 1995. She holds two masters from SCAD where she taught for almost a decade, has two young boys, two dogs and just one husband who she calls "Horace" though that is not his name. She spends her "not free" time on tidal creeks and waterways where she gathers fodder for storytelling and paintings.
To view Katherine's professional portfolio visit her website.
Follow Katherine on Twitter, Pinterest and Instagram.