Photography and Art Direction: Chia Chong
Recipe, Styling and Art Direction: Libbie Summers
Fashion Styling: Brooke Atwood
Floral Design: Ashley Bailey
Artwork: Katherine Sandoz
Recipe: Brenda Anderson
Model: April Johnston and 
Paper Works by Emily McCarthy 
Heady. Peppery. A Modern Romantic Plate. Edible flowers.
The award winning team of Salted and Styled is together for two weeks of food, fashion, florals, art and verse –all inspired by edible flowers.
Join us each day as we share the details that float through this ravishing luncheon. As with any addiction, we begin with just a taste.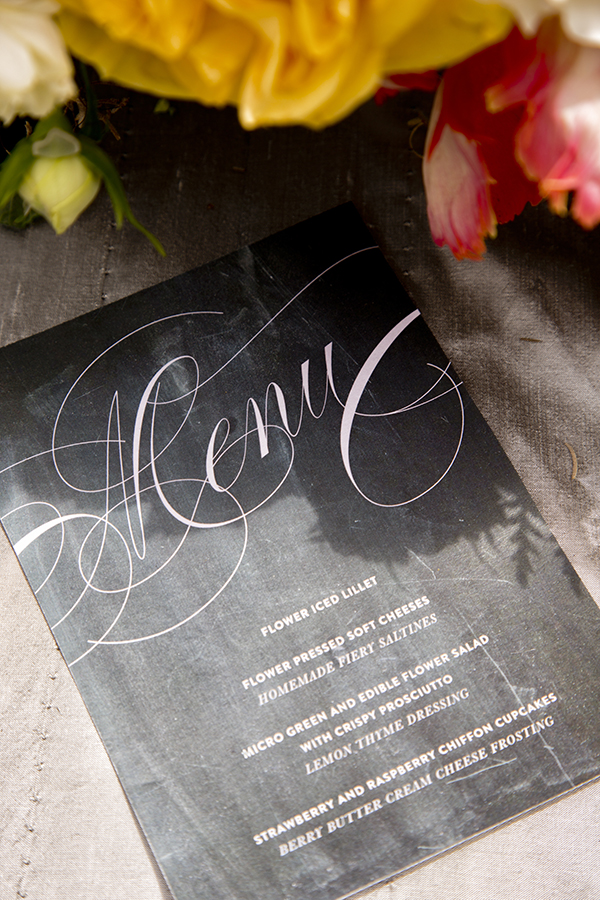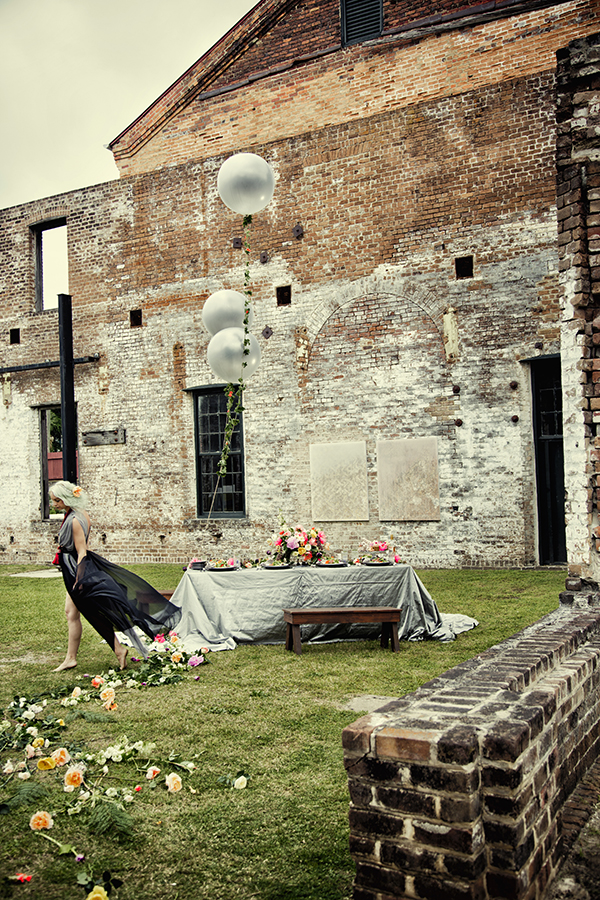 How can one help shivering with delight when one's hot fingers close around the stem of a live flower, cool from the shade and stiff with newborn vigor!  ~Colette 
Get the Recipes!
Edible Flower Ice Cubes
Edible Flower Salad 
Thank you to Lindsay Jackson and the Savannah Roundhouse Railroad Museum, for allowing us to dream within your walls.