Words and Artwork by katherine sandoz
A little known fact regarding the Salted & Styled team: we have a high population of home-schoolers. Not by design, but by happenstance. Libbie's son followed the same program as me and my siblings. Libbie's amazing and talented intern Anna is currently studying from her home – and anywhere Libbie sends her. 
During my Calvert years in the mountains of New Hampshire, I studied with and received instruction from the Lambs. Some people not some sheep. Maybe this is why I don't prefer to eat this particular meat? It was a time of popcorn sprinkled with Brewer's yeast and peanut butter "yum-bos". We drank a lot of tea. We read voraciously and cartooned and crafted on the side. 
I count this family as one of my greatest influences as they inspire me and the world daily.
Rattle your dags and check out the amazing flock of Lambs: 
Albert Lamb: writer, cartoonist, illustrator, educator and Summerhill alumnus, often collaborates with writer, illustrator David McPhail, Ashmeads Chalford, England.
Janina Lamb: illustrator, artist, Summerhill alumna, Sandwich, New Hampshire.
Juno Lamb: writer, blogger, yogi, community organizer, Tamworth, New Hampshire.
Rosy Lamb: sculptor, painter, Paris, France.
Jasmine Lamb: artist, healer, teacher, blogger, Montpelier, Vermont.
Roland Lamb: musician, inventor/designer, entrepreneur. East London, UK. Check out his invention's SXSW debut here. It won the 2013 Music Accelerator at SXSW this month.
Jack Mauch: furniture designer, ceramicist, Penland, North Carolina.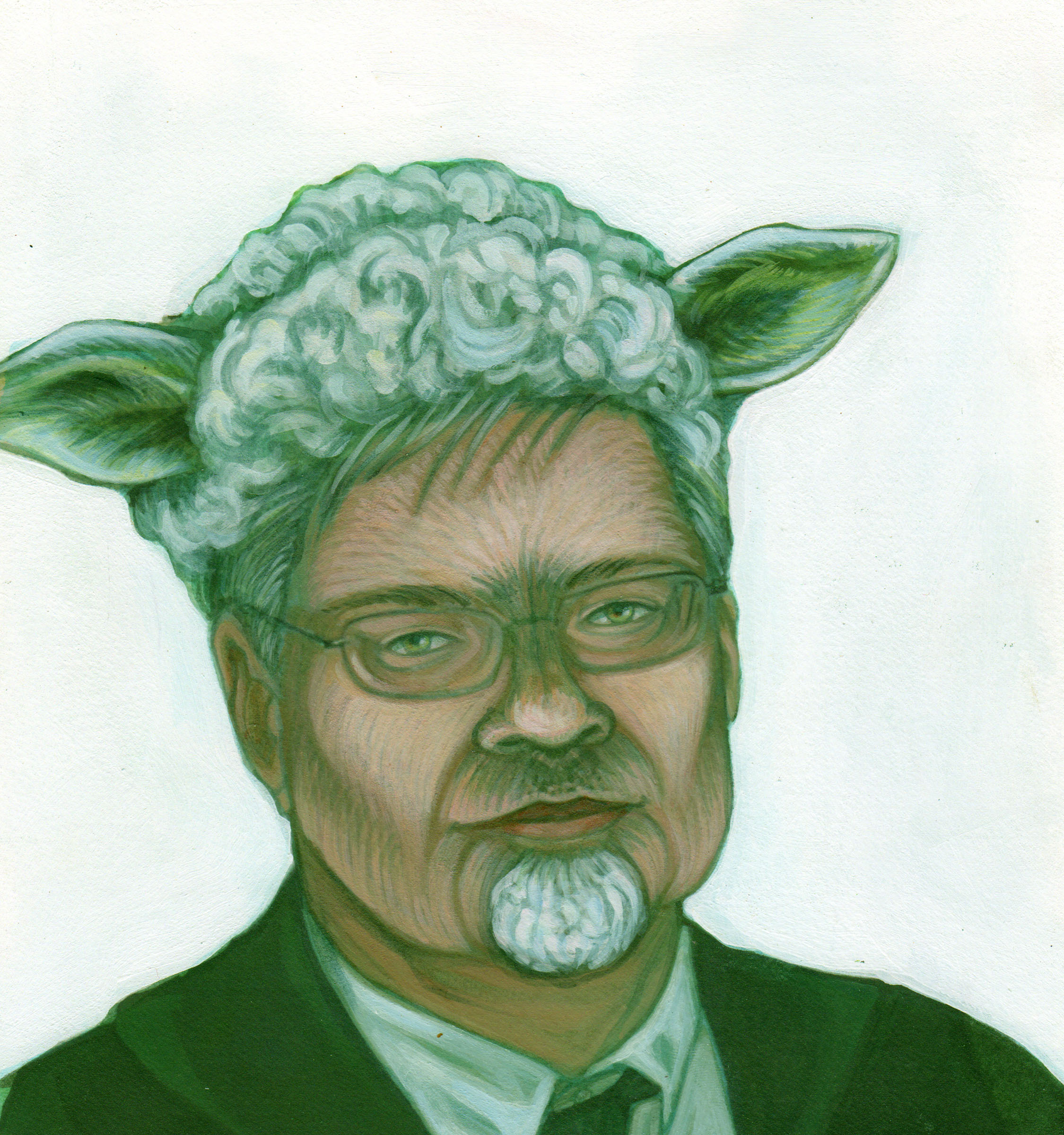 "albert lamb", 7.5" x 8", mixed media on Strathmore, 2008.
More original Salted and Styled artwork available HERE.
Please allow us to reintroduce you to the wonderful talent that is our resident artist, katherine sandoz.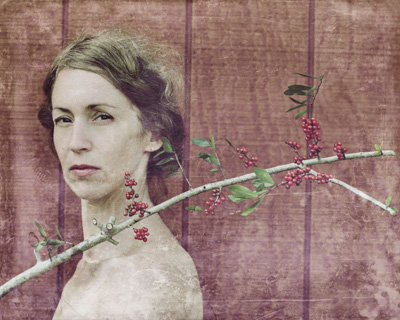 Portrait by Cedric Smith
A victim of a Little House on the Prairie experiment, Katherine Sandoz spent a large part of her childhood trail blazing the White Mountains with her trusty mare Bonnie. After an enlightening stint at Mount Holyoke College, Katherine enlisted in the United States Army where at Fort Jackson she became a expert grenade thrower (and that's not all). It is also where she first realized the warmer, southern climate suited her in a big, bad way.  With advertising as her first career, and art as her second and third, Katherine has lived in Savannah since 1995. She holds two masters from SCAD where she taught for almost a decade, has two young boys, two dogs and just one husband who she calls "Horace" though that is not his name. She spends her "not free" time on tidal creeks and waterways where she gathers fodder for storytelling and paintings.
To view Katherine's professional portfolio visit her website.
Follow Katherine on Twitter and Pinterest.