Tag Archives: The Whole Hog Cookbook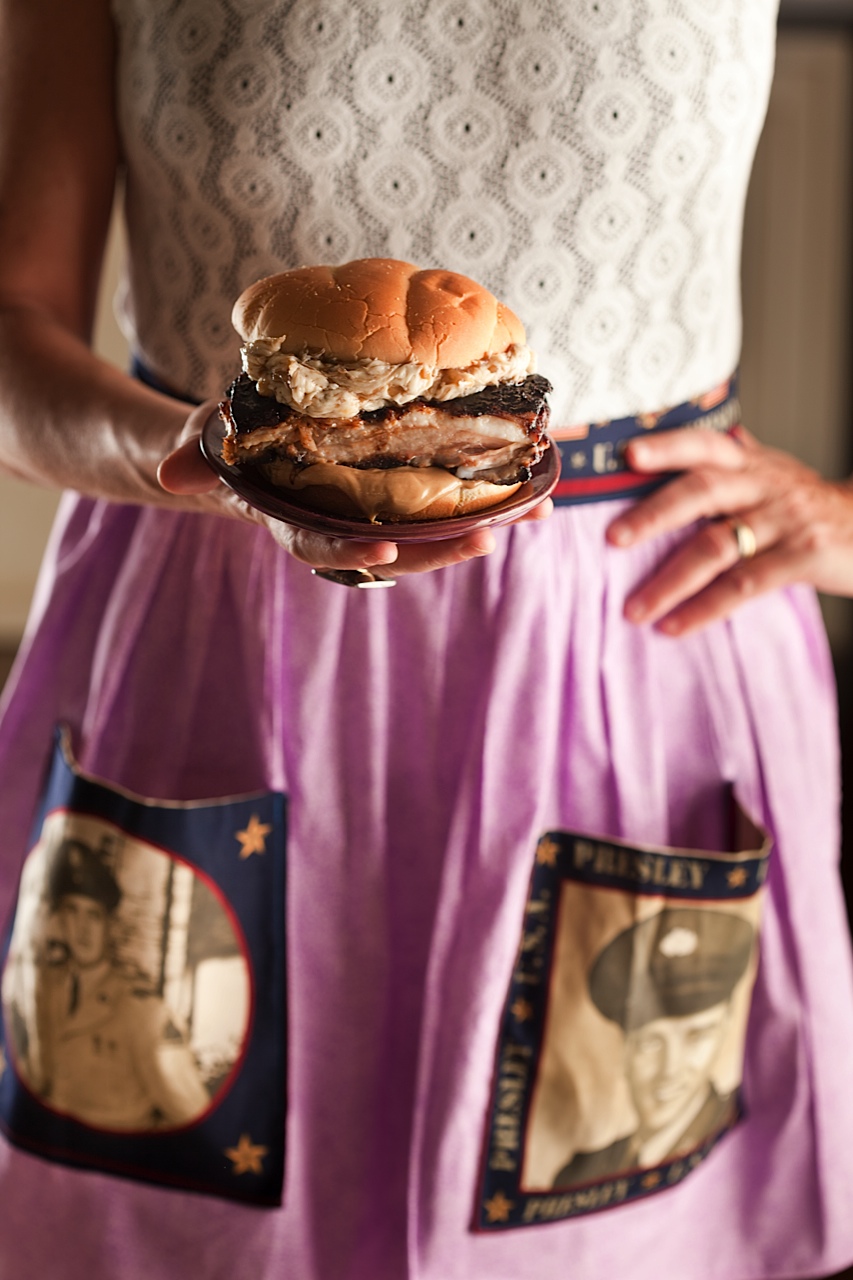 May 31, 2012
When I was younger, I was obsessed with Elvis Presley. Okay, I still am. But back then my imagination was so ripe, I could picture myself on the the brightly decorated sets of his formulaic movies, befriending costars like Shelly Fabres. Shelly would ask "Libbie Marie (I would, of course, change my name) what did you and "E" do last night" and I would fill her in on all the exotic fun a sheltered ten year old could dream up for a date with the king.
Those were the innocent thoughts that filled a young heart. And these are the flavors, in honor of a first crush –my king, that satisfy an adult appetite.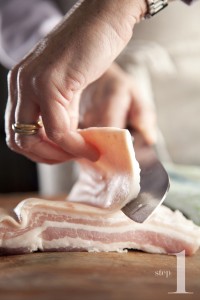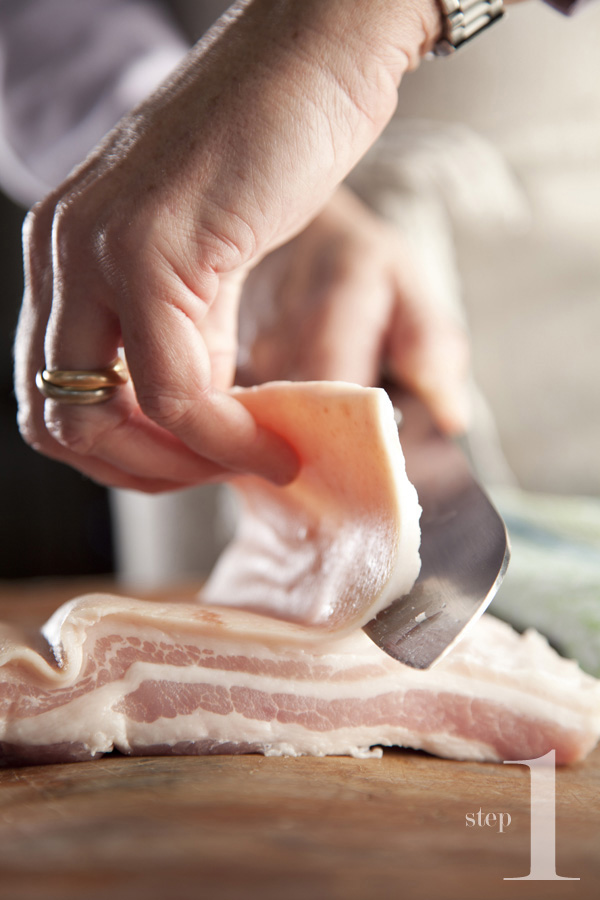 January 4, 2012
Salt, sugar, time and constant temperature are the four key things needed when wet curing bacon. There are many different schools on the brines salt to sugar ratios. I am of the school that your brine should be sweeter rather than saltier.