About Salted & Styled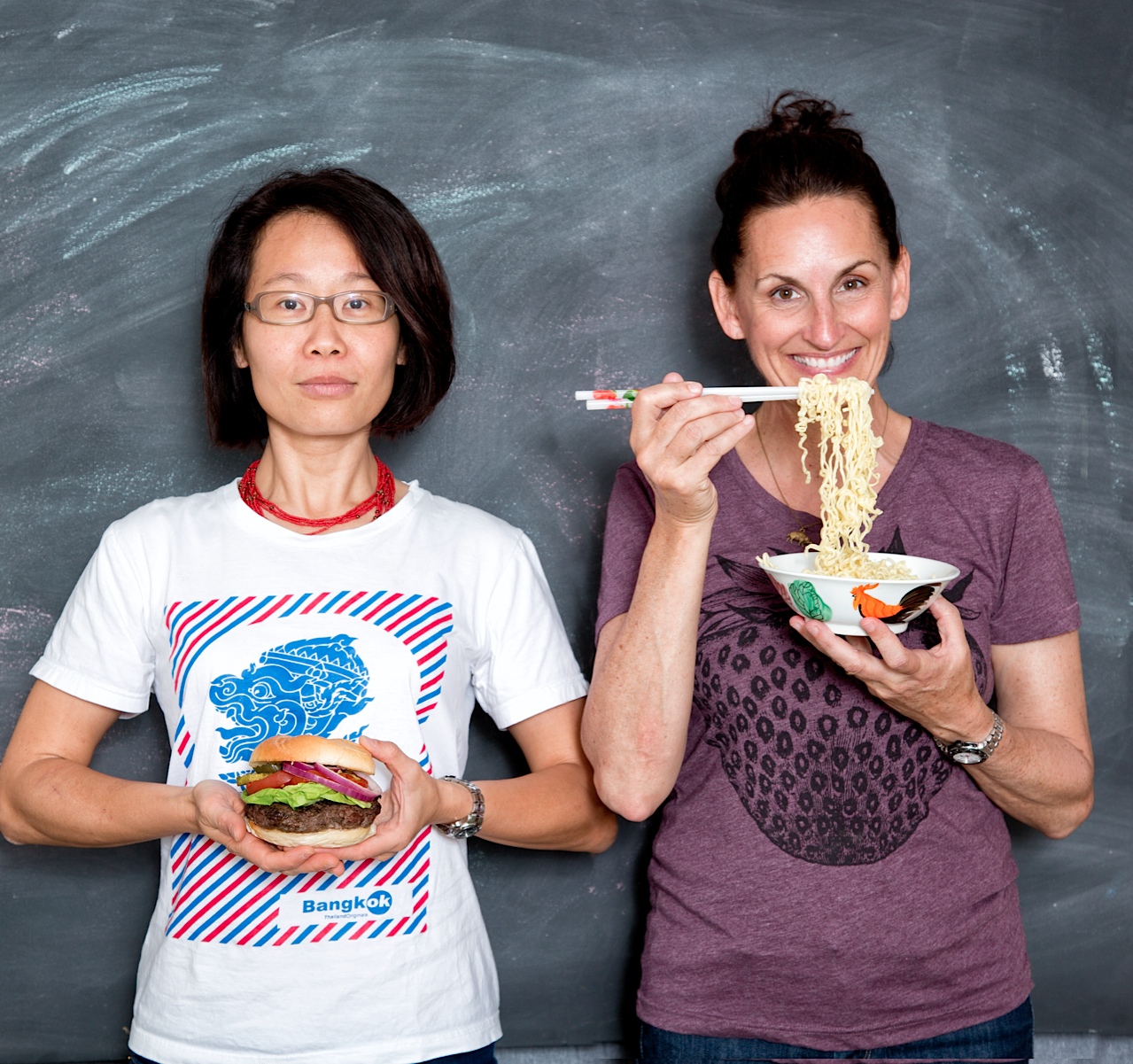 So, A Midwestern photostylist and a Malaysian photographer walk into a bar…
Voted the Best Food Blog of 2013 by the IACP, Finalist for IACP Best Photo-Based Food Blog of 2014, Winner of IACP Best Single Food-Focused Video of 2014 and BH&G Food Blog Award 2014. Salted and Styled was born from the imaginations of Libbie Summers and Chia Chong. Each week, the beauty of one food related item will be their muse. Then, they will twist it, turn it, ponder it, eat it and shoot it to bring you a week of inspired living. Since Libbie and Chia believe clever and thoughtful work is nurtured through a collaborative process, they've asked some of the most talented people in the industry to lend their hands, words and eyes. There you have it, Salted and Styled –sit back and enjoy the carnival…the Midway rides are free.
Libbie Summers: Creator/Writer/Stylist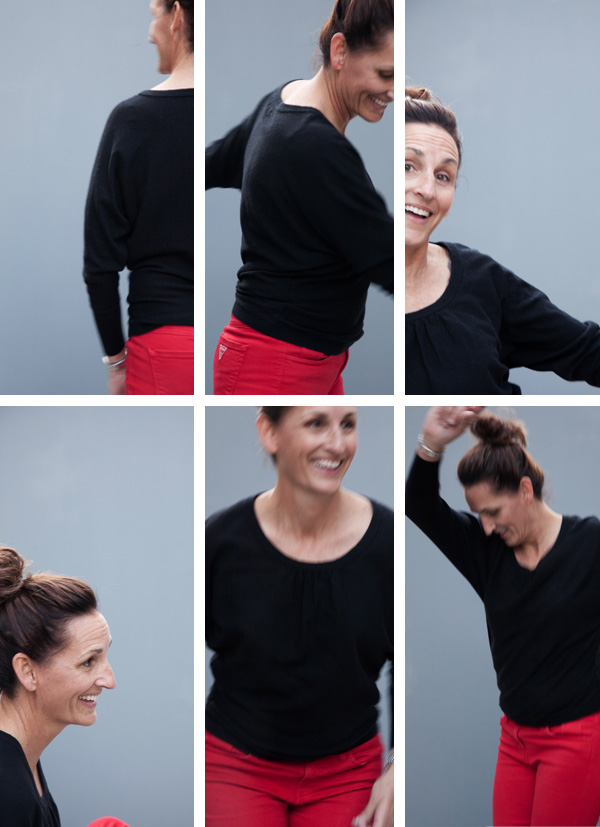 Libbie Summers first earned her culinary chops below deck as a chef on private yachts—honing her baking skills under extreme weather and guest conditions. Today, Summers is an award-winning producer of imaginative lifestyle content for print and film clients including Condé Nast Traveler, Elle, Vogue Brazil, Bon Appétit, Huffington Post, Gilt, Pottery Barn, Southern Living, and Better Homes and Gardens, Paramount Pictures and her own lifestyle brand, A Food-Inspired Life.
Libbie is the author of three books; Brown Sugar (Short Stack Editions), Sweet and Vicious-baking with attitude (Rizzoli), The Whole Hog Cookbook (Rizzoli). Summers maintains her body and body of work are both food inspired. She lives in Savannah, Georgia, with one husband, one son, and one opinionated dog who wants her own Instagram account.
•To view Libbie's professional portfolio visit her website.
•For video amusement & inspiration, Subscribe to Libbie's youtube channel, A Food-Inspired Life.
•Follow Libbie on Instagram, Twitter, Pinterest and Facebook
Chia Chong: Creator/Photographer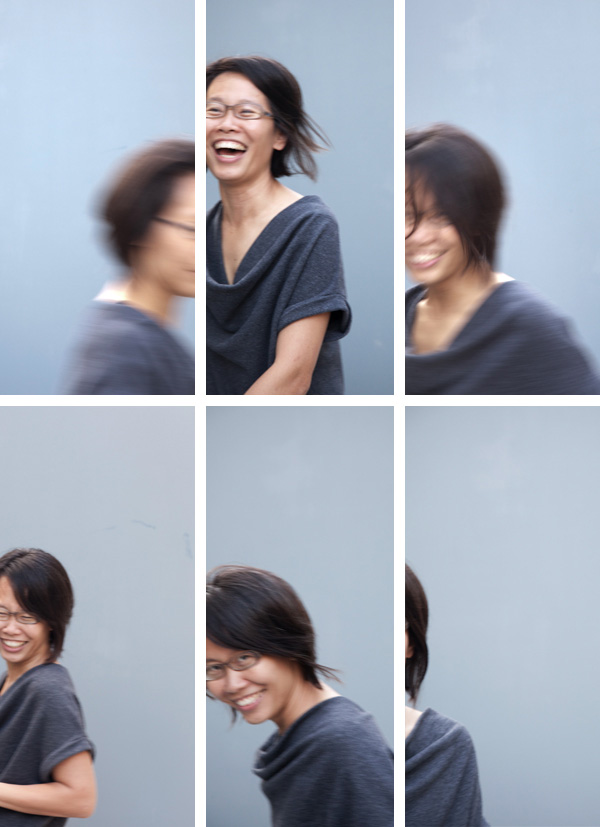 Chia Chong finds inspiration in the artistic and eccentric influences that have always surrounded her—from her childhood in Penang, Malaysia, to her current residence in Savannah, Georgia, where she earned a B.F.A. in Photography from the Savannah College of Art and Design.
Chia is drawn to both stillness and drama, whether shooting a still life or capturing life's fleeting moments. She loves bitter coffee with sweetened condensed milk, devouring a good book on long flights and lugging her camera, husband and two daughters to the familiar and unknown.
Chia's diverse body of photographic work—which includes foods, portraiture, lifestyle and interior design, fine art and travel—has appeared in several leading international and shelter magazines, including Vogue, bon appétit, Cosmopolitan, Elle Décor, Southern Living, National Geographic Traveler and The New York Times. Some of her books include A House in the South (Clarkson Potter 2006), Perfect Porches (Clarkson Potter 2010), The Whole Hog Cookbook (Rizzoli 2011) and Sweet and Vicious (Rizzoli 2014).
•To view Chia's professional portfolio visit her website.
•Follow Chia on Instagram.
Regular Contributors
Andrea Goto: Profile Writer/Humorist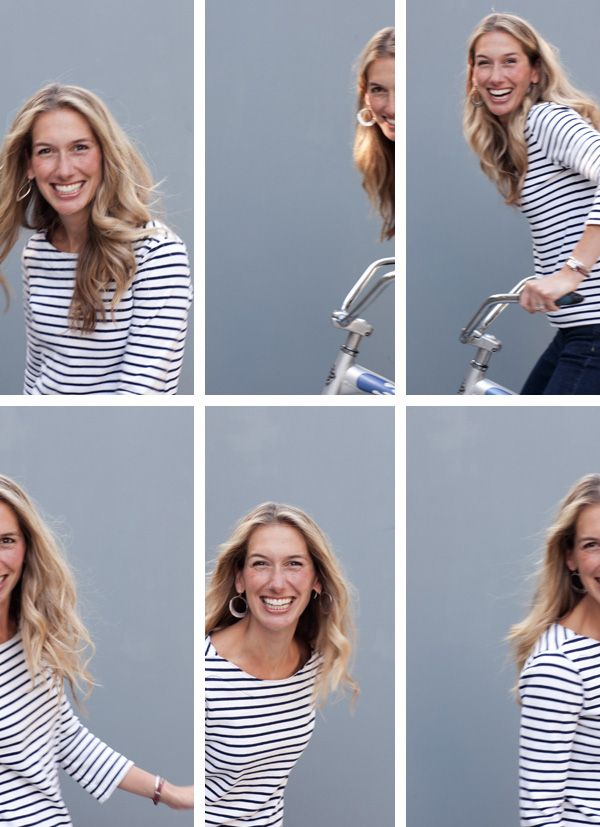 Andrea Goto is a professor of writing at the Savannah College of Art and Design. Her work in journalism, humor writing and memoir, reflects her fascination by the strange, messy beauty of real life and the people she encounters along the way. She is the associate editor at Savannah Magazine and a regular contributor to ModernMom.com. You can also follow Andrea and her parenting (mis)adventures on her blog, Mom Without Makeup. She currently lives in Savannah, Georgia, with a sack-lunch obsessed daughter, a husband who subsists entirely on processed food and a cat in the early stages of kidney failure.
•Follow Andrea on Facebook.
Brenda Anderson: Podcast Host and Producer/Recipe Developer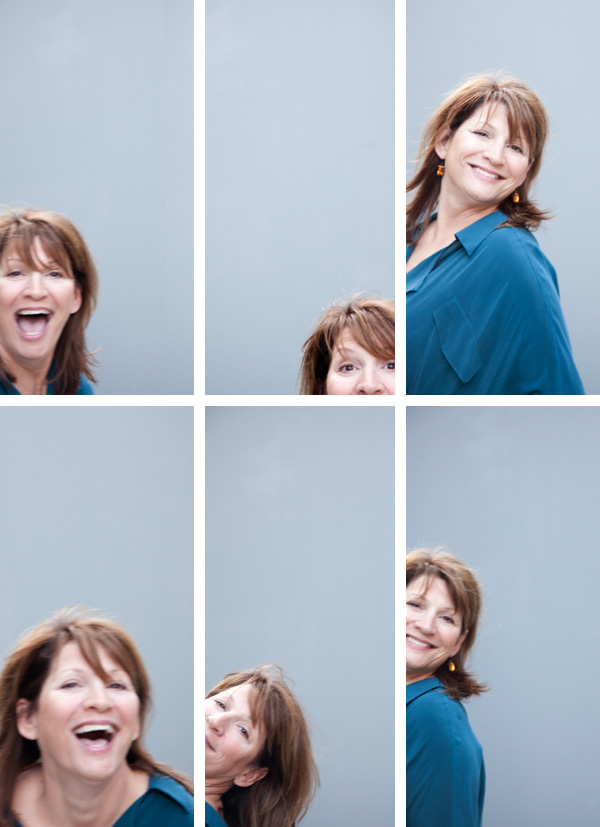 Brenda Anderson is the bubbly, brilliant and most times brunette life force in the myriad of food projects she lends her hand and name to. She is fascinated with the idea of how people approach food, from where they shop, choices made once inside a market and how those purchases are realized at the dinner table. Having a husband in the grocery business has made her appreciate the advantages of a having a personal relationship with your butcher, produce manager and (most importantly) the person in charge of the wine section!
Now, in a new phase of her career, Brenda is realizing a childhood dream –that of a radio/podcast host. She serves as the Co-Host and Producer of, Simmer Down, a show where food, lifestyle and entertaining is brought to the listener in a fun and often irreverent way. Brenda's cooking prowess and infectious energy along with a good bottle of Champagne help bring the fun back to food on this already popular show.
Brenda lives in Savannah, GA with her bourbon aficionado husband Robert, their son Matthew and daughter, Grace. When not developing and testing recipes, you can find her shopping for more yards of fine fabrics. Brenda does not sew.
•Follow Brenda on Twitter, Instagram and Pinterest
Brooke Atwood: Fashion Designer/Stylist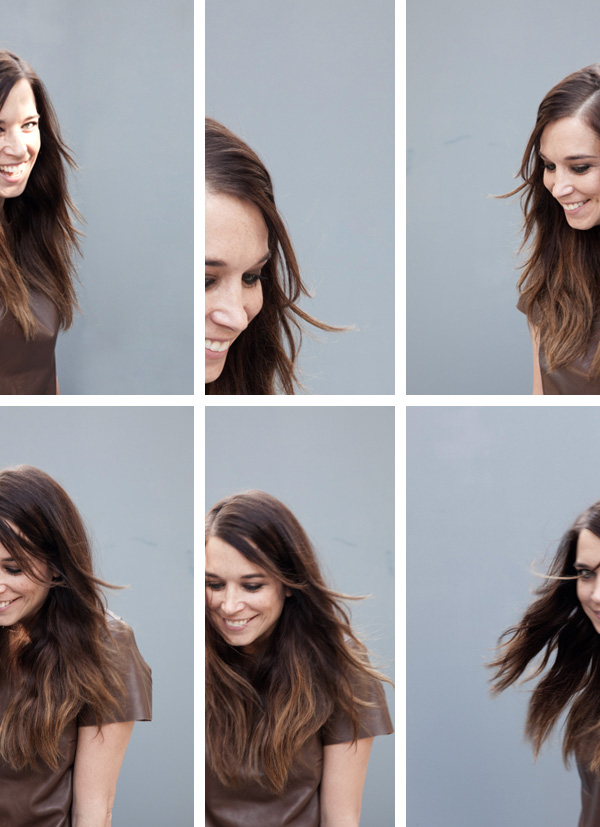 Born and raised in a small town in Mississippi, didn't hold back Brooke's infatuation for high fashion. Brooke received her Business Degree in Oxford, MS at the University of Mississippi. It was in Oxford, shortly after her graduation that she opened a small boutique. There she learned pretty fast that retail was not for her, and that designing was really where her heart was. After 3 years in retail, Brooke packed her bags, dog and daughter and moved to Savannah, GA to attend Savannah College of Art and Design.  She reluctantly learned how to sew professionally, found herself having a deep love affair with leather, and also became one of the first working fashion stylist in Savannah. She graduated at SCAD in August 2010 with her Master of Arts in Fashion Design. Since her graduation, she has launched her line, Brooke Atwood, along with a leather tee shirt line, BA leather T.  Brooke's designs are a little bit sweet, a little bit Rock-n-Roll.  Her brand of casual, 'not trying too hard' takes inspiration from fearless attitudes, and her love for music and traveling.  Brooke's attention to detail along with her use of leather, are incorporated in most all of her designs.  Her own effortless rocker chic style is apparent in all of her designs, she claims she is her own muse. She currently lives and designs in Savannah, Ga; her line is produced in NYC. When not working on a fashion project, you can find Brooke attending as many live shows as possible (and blogging about it) and striving to be student of the month at Bikram Yoga Savannah.
*Find out more about Brooke and her designs on her website.
*Follow Brooke on Twitter, Instagram and her blog, My Style Bass.
Katherine Sandoz: Artist/Stylist/Writer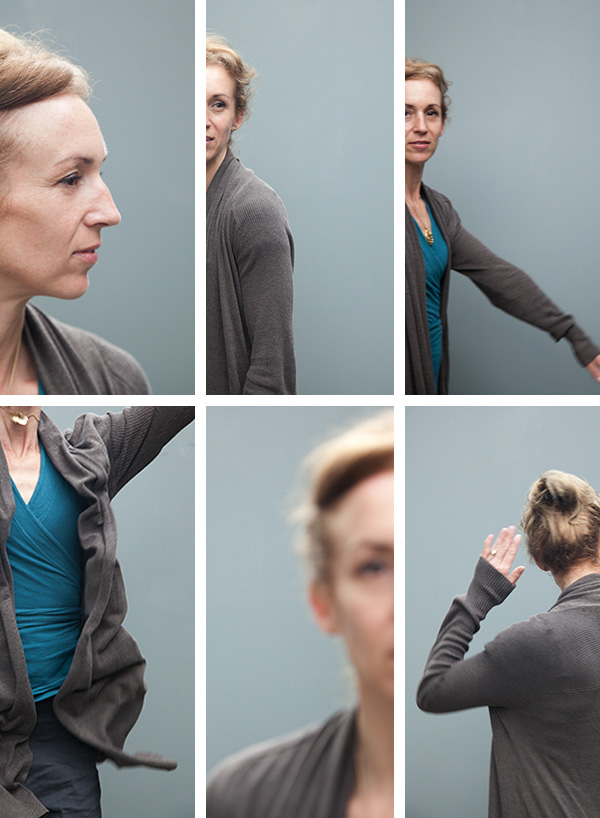 A victim of a Little House on the Prairie experiment, Katherine Sandoz spent a large part of her childhood trail blazing the White Mountains with her trusty mare Bonnie. After an enlightening stint at Mount Holyoke College, Katherine enlisted in the United States Army where at Fort Jackson she became a expert grenade thrower (and that's not all). It is also where she first realized the warmer, southern climate suited her in a big, bad way.  With advertising as her first career, and art as her second and third, Katherine has lived in Savannah since 1995. She holds two masters from SCAD where she taught for almost a decade, has two young boys, two dogs and just one husband who she calls "Horace" though that is not his name. She spends her "not free" time on tidal creeks and waterways where she gathers fodder for storytelling and paintings.
•To view Katherine's professional portfolio visit her website.
•Follow Katherine on Twitter, Instagram and Pinterest.
Ashley Bailey: Floral Designer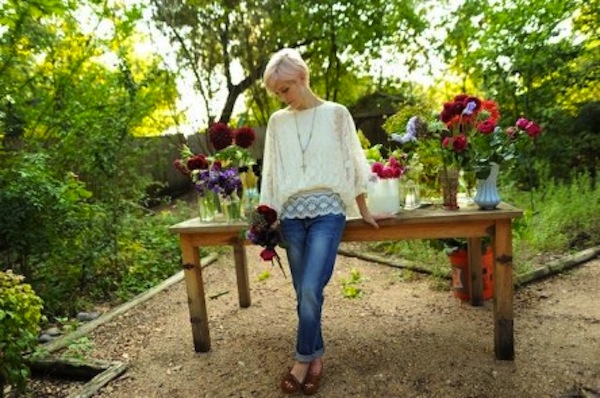 Ashley Bailey, owner and founder of The Byrd Collective, has a varied design background with a strong focus on floral and event design. Born and raised in Corpus Christi, Texas, she left home for Austin to study art history and art at The University of Texas. After living in Houston and NYC, she then headed to the Deep South, by way of Savannah, Georgia, to work as the Director of Events at SCAD. It was there, inspired by the creative energy, eccentric personalities, and gifted artists, that Ashley started creating The Byrd Collective.
The Byrd Collective is a floral design studio based in Austin, Texas. With a loose and laid-back aesthetic, Ashley creates floral designs that are the epitome of romantic-soft, lush, and just a touch wild. When Ashley isn't contributing to Camillestyles.com, snapping photos on Instagram, or creating living art, you can find her holding her 20 pound 5 month old son, loving on her independent 4 year old daughter, spoiling her 5 year old dog, and thanking her Cross Fit obsessed husband for choosing her.
•To view Ashley's professional portfolio visit her website.
•Follow Ashley on Twitter, Instagram and Pinterest.
Alyssa Vitrano/Grapefriend: Wine and Pop Culture Expert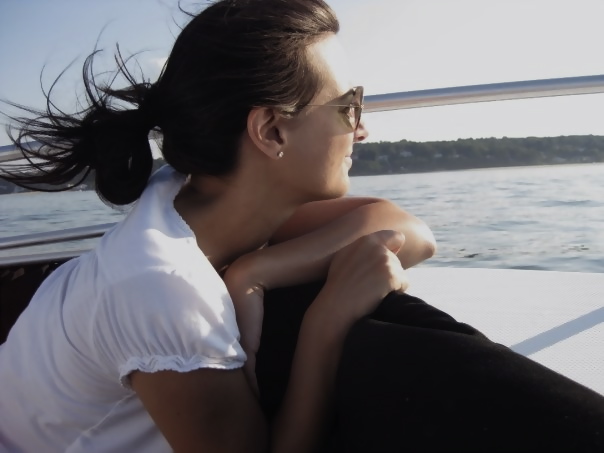 Alyssa Vitrano was a magazine entertainment editor and a producer at MTV until she got hooked on the grape. So, she's spent a lot of time formally studying wine (she even has a pretty fancy certification in both Viticulture & Vinification and Blind Tasting from the American Sommelier Association), but she's spent much more time reading US Weekly and watching Bravo. And even more just drinking and having a good time.
With Alyssa, you'll have as much fun finding out about wine as you do when you're drinking it. (She also regularly writes about wine for Cosmo.) Grab a glass and drink along!
*For everything you wanted to know about wine and pop culture, visit Grapefriend's  website.
*Follow Grapefriend on Twitter, Instagram or Facebook.