Photography by Chia Chong
Recipe by Brenda Anderson
Styling by Libbie Summers
Model Anna Heritage
It's the holiday season and that means COOKIES!!!! This week we'll share some of our favorite cookie recipes each day to make and share/swap. Starting with this crazy gem!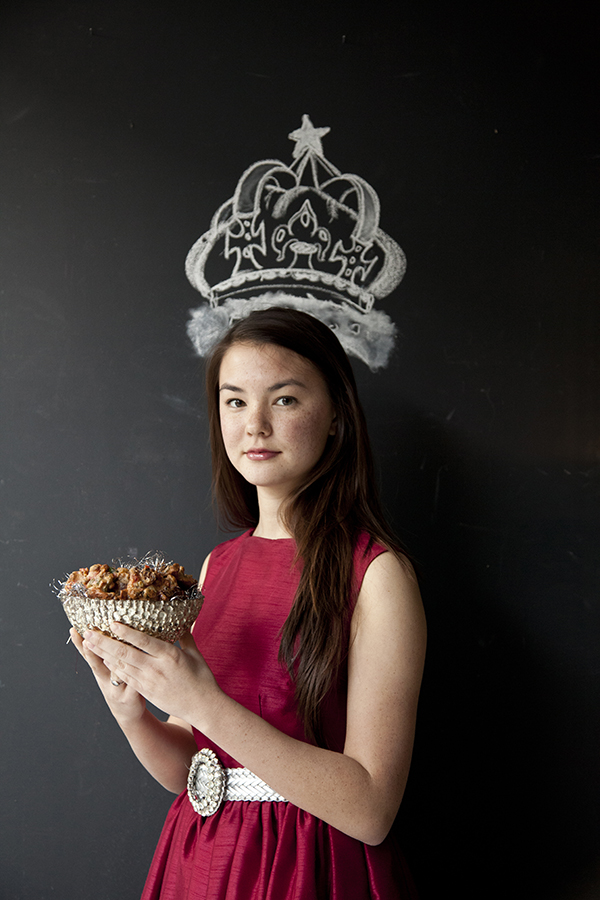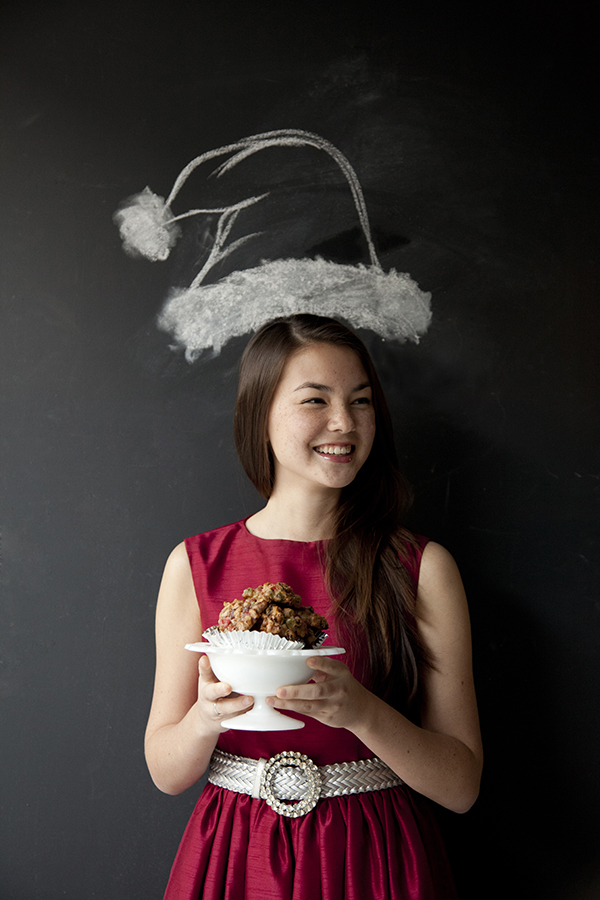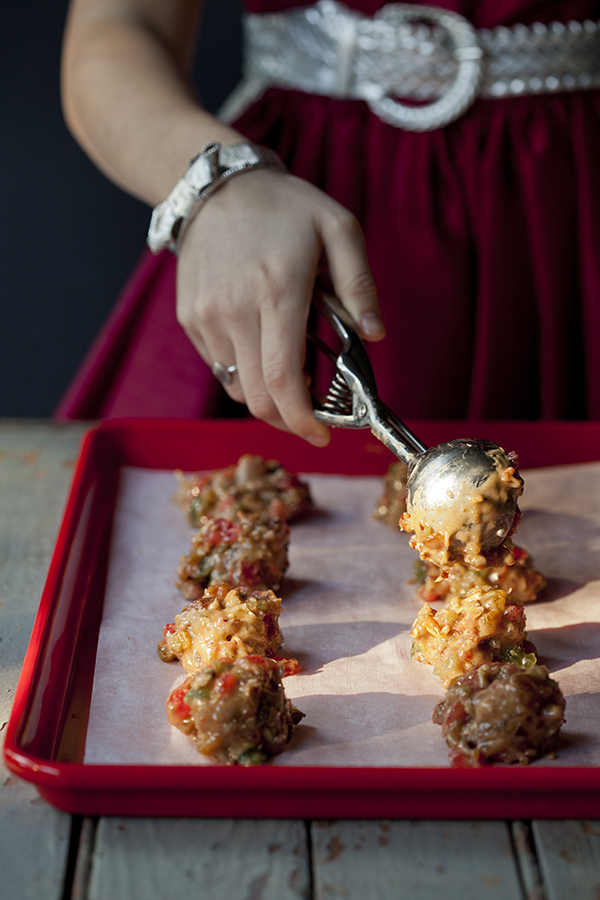 Fruitcake Cookies
Yields 50 cookies 
Ingredients:
1 cup vegetable oil
1 cup sugar
3 eggs, beaten
3 cups self-rising flour, divided
1 teaspoon cinnamon
1 teaspoon allspice
1 pound candied cherries (red and green), chopped
1 pound candied pineapple, chopped
1 box golden raisins
8 ounces chopped dates
5 cups pecans, chopped
Directions:
Preheat oven to 350º F. Prepare baking sheet with parchment paper.
In a large mixing bowl combine fruit and nuts with 1 cup flour and toss with your hands, coating all fruit. Set aside.
In the bowl of a standing mixer fitted with a paddle attachment, add the oil and sugar and mix until combined. Add eggs, remaining flour, allspice and cinnamon and mix until combined. Remove bowl from standing mixer and stir in fruit and nut mixture using a firm wooden spoon. Drop by heaping teaspoon full onto prepared baking sheets. Bake until just set and golden brown (about 12 -14 minutes).
Libbie's Food Styling Props: Our model is my beautiful intern, Anna Heritage, wearing a dress she made herself for some kind of leadership pageant (I really still don't understand it, all I know is she was robbed)., Belt from Custard Boutique. Bracelet is Kate Spade. The cookie dough is on a red sheet tray that is a prototype for a new line of mine (more info on that to come). I know I said I would NEVER do anything on a chalkboard again, but I just couldn't resist drawing a quick fun holiday hat since Anna looked so "proper".