Artwork and Words by katherine sandoz

He looked more frog than man, but he grew up in a house whose name ended with Hall so his audience was great. He had beautiful hands and made love with the glee of a child and the sensitivity of a barometer. When away, he wrote long letters on short paper about travel and ideas and his developing passions. The missives were never sweet and they were never showy.  He sent rudimentary drawings and long accounts of his days.  He delivered packages in paper and twine.  He promenaded her in the evenings. The tea olives blossomed and hung their fragrance about the two.
When he broke things off, he did so in such a pleasant manner, she hardly understood. But then he didn't visit anymore.  He didn't write.  He sent nothing.  What did return was the blanket of the tea olive's scent; twice annually and for months at a time.  During these periods, she would grow addled, discontent, difficult. Her family sent her for rest.
In the 18th year of this affliction, she wrote to him:
"I'm sorry to contact you after so many years, but who else could I tell?  Each time I smell tea olive, even after all this time, I feel more in love with you than it seems I should."
She was correct.
The following February, the trees in her yard swelled and flowered.  She breathed in and knew the charm of the season but remembered almost nothing of the man.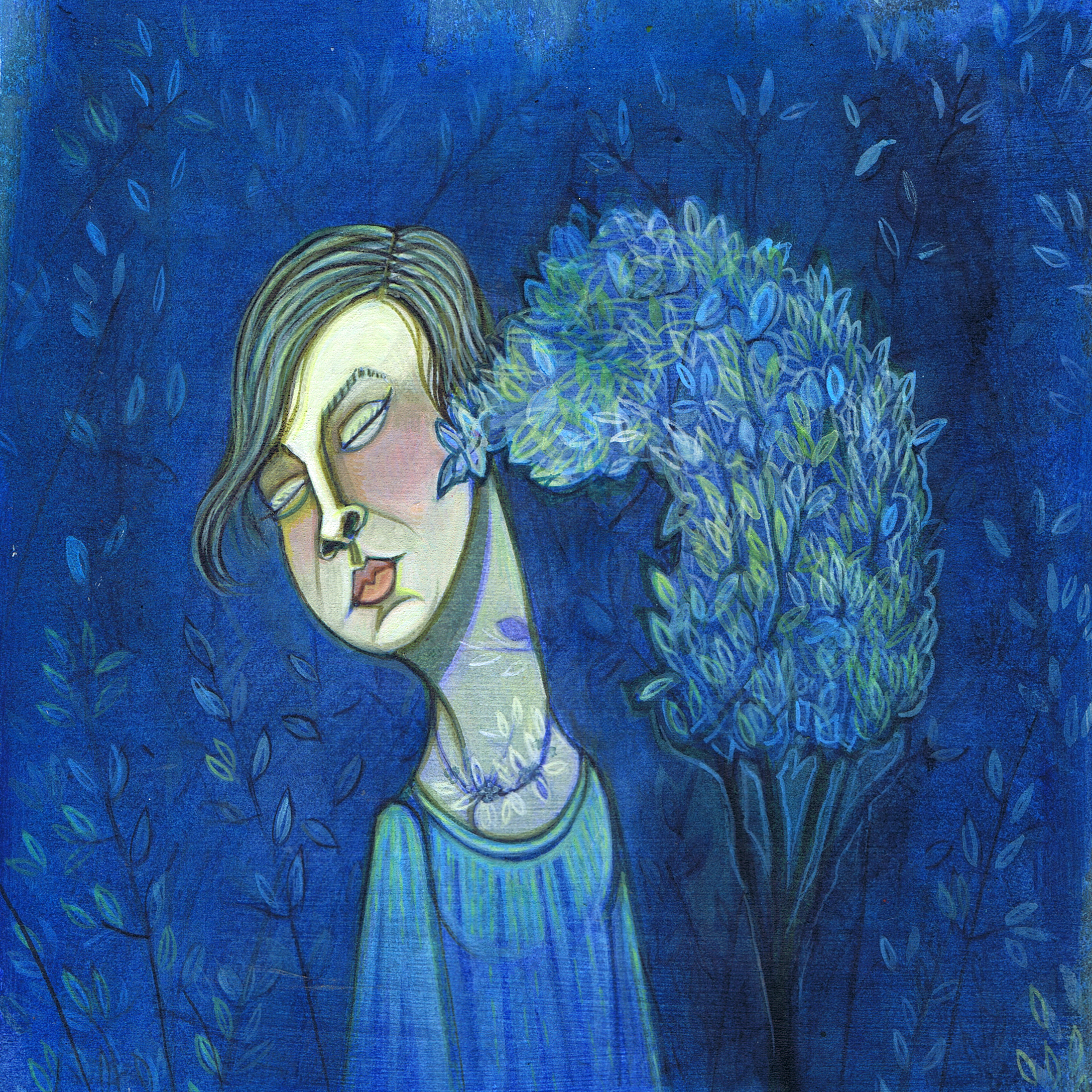 Original Salted and Styled artwork by katherine sandoz is available here.

On Salted and Styled, we allow the beauty of food to inform many aspects of our lives including the artwork we create and admire. Read, see and be inspired from past posts here.