Words, Recipe and Styling by Libbie Summers
Photography by Chia Chong
Peanut week wouldn't be complete without a peanut butter sandwich recipe! The addition of braised pork belly, a banana butter and a US President…now that's just showing off.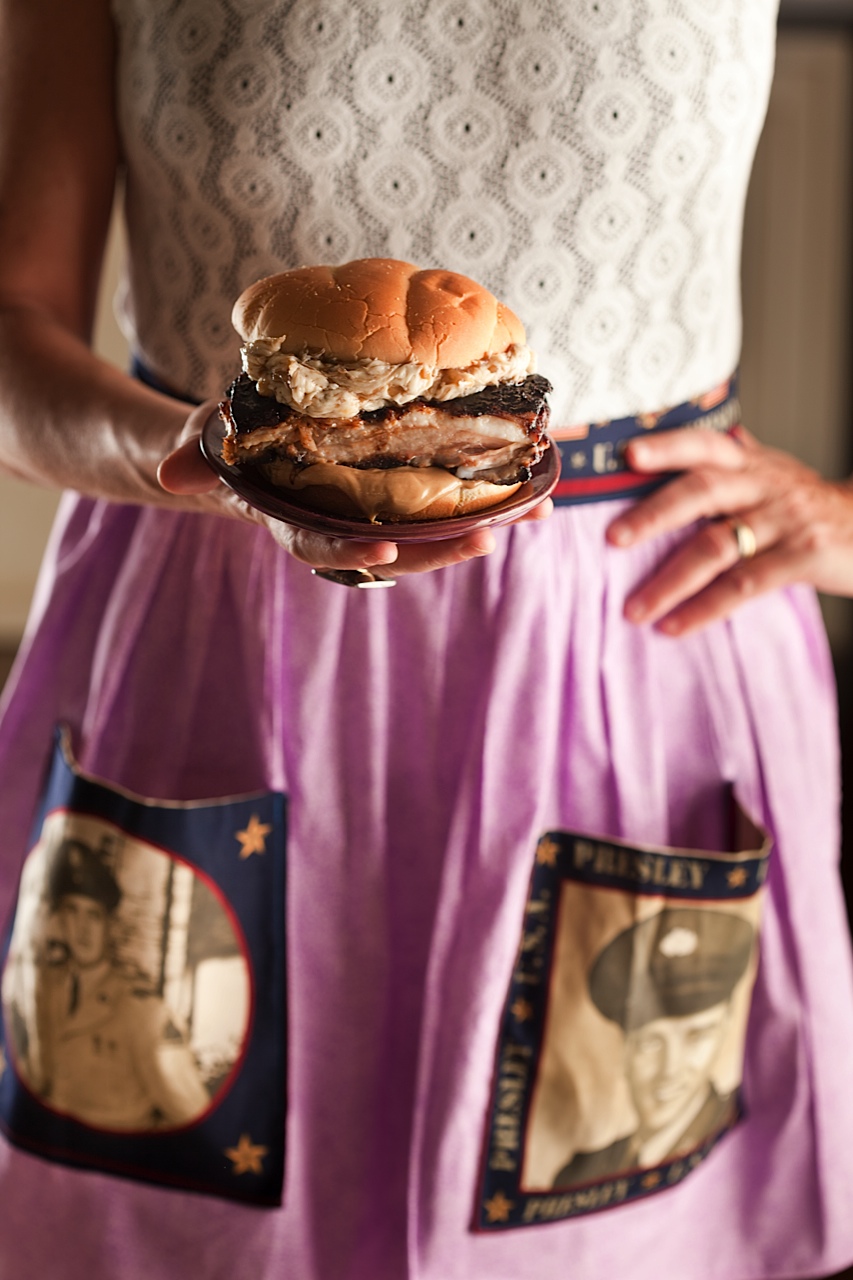 The King's Belly Sandwich 
(Pork belly, Peanut butter, Banana butter)
Serves 4
Ingredients:
1 pork belly piece (about 1 pound)
3 cloves garlic, chopped
5 fresh bay leaves, torn
Freshly ground black pepper
2 cups local honey
2 cups soy sauce
3/4 cup unsalted butter, softened and divided
2 ripe bananas, mashed
3/4 cup natural peanut butter
4 sandwich rolls
Directions:
Prepare pork belly by removing skin if still intact. Carefully trim it away by pulling up an edge of the skin with one hand and running a sharp knife between the fat and the skin.
Heat a large cast iron skillet to medium high heat and place trimmed pork belly in, fat side down. Sear until browned on both sides and the fat begins to render (approximately 5 minutes). Remove the seared belly from the pan and pour off all the rendered fat. Reserve rendered fat for later use. Set skillet aside.
Preheat oven to 225º F.
In a medium saucepan over medium heat, add two tablespoons of reserved rendered pork fat. Add  garlic and bay leaves and season generously with pepper. Cook, stirring often, until the smell becomes quite pungent (approximately 3 minutes). Stir in honey, soy sauce and 4 tablespoons of butter. Cook, stirring, until honey dissolves.
Return the pork belly to the cast-iron skillet, fat side up. Pour the garlic-honey mixture over. Bring the liquid to a simmer and place in preheated oven. Bake the pork belly, basting it occasionally with the pan liquid, until tender (approximately 2 1/2 hours). Turn pork belly over half way during the baking time. Once tender, remove belly from the skillet and allow to rest for 5 minutes.
In a medium mixing bowl, stir together mashed bananas and remaining butter.
To Assemble:
Slice cooked belly into 4 equal pieces.
Divide natural peanut butter evenly among four sandwich roll bottoms and spread to cover. Top each with a slice of pork belly and a generous helping of banana butter. Place top bun on each sandwich. Serve warm. Elvis apron optional.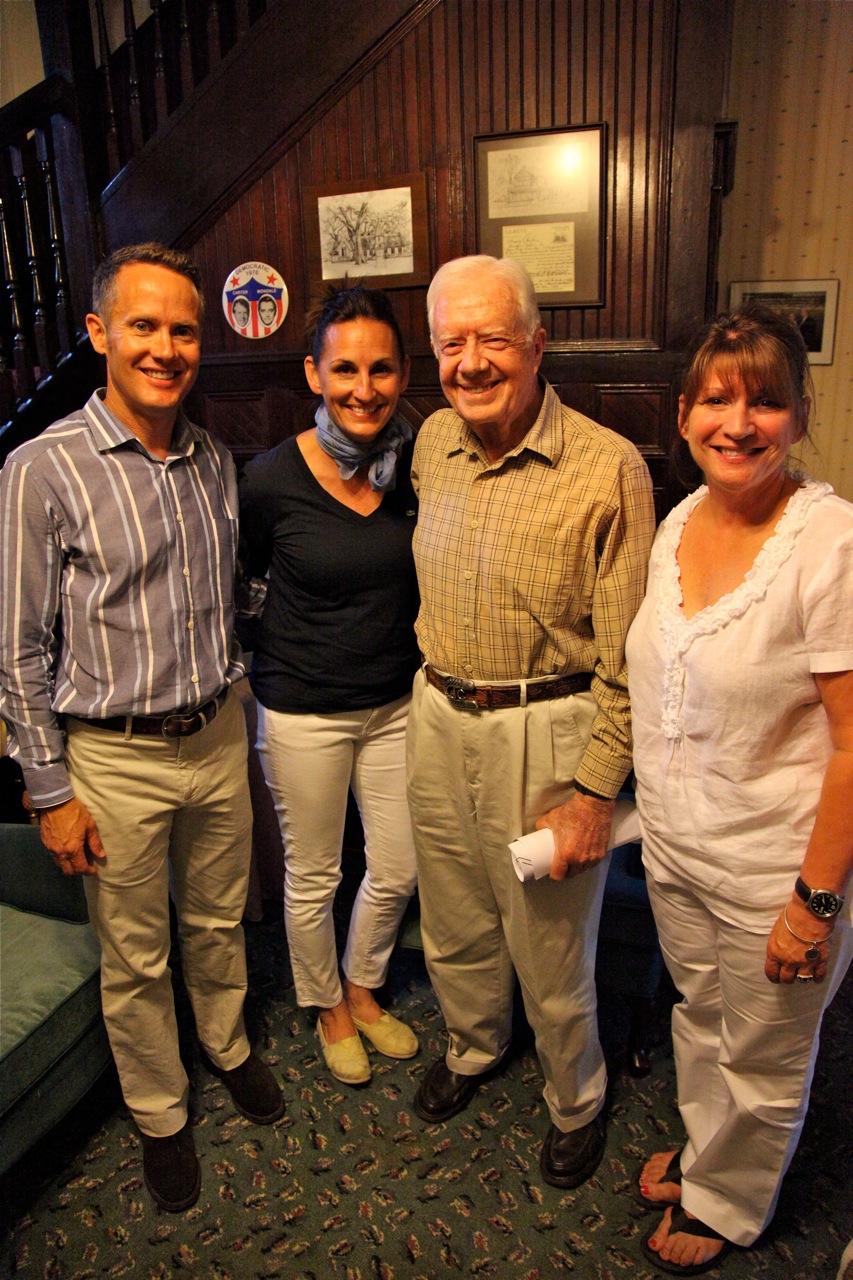 One of the highlights of my life. Cooking The King's Belly Sandwich and a few other recipes from my cookbook at an intimate dinner in Plains, Georgia for President Jimmy Carter and his beautiful wife Rosalynn. The icing on the cake was having my husband, Josh, and my dear friend, Brenda Anderson, there cooking beside me. A day I'll never forget. Blessed.
This recipe and 119 more in my book, The Whole Hog Cookbook (Rizzoli)!