Words by Libbie Summers (excerpt from Sweet and Vicious –baking with attitude, Rizzoli)
Photography by Chia Chong
Standing in for Captain Keith: David Busch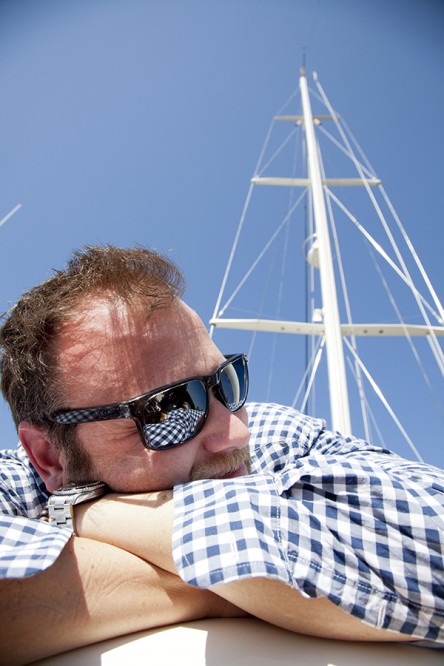 Keith was a modern-day pirate. An elusive yacht captain with a big ego and the background to back it up. In his prime, Keith ran sailing yachts for the rich and famous. When he is rum-fueled, he can fill weeks with stories of partying with royals, drug runs from South America, fishing with presidents and dictators, and the twelve days he spent on a life raft.
When I first met Keith, he was near the end of his sailing career, content to be running and living aboard a private mid-sized sailboat. For a period of three months, my husband and ten-year-old son and I cruised on our modest forty-foot sailboat in the same area of the Lesser Antilles as Keith—but we were worlds apart. Keith's boat had refrigeration, an endless supply of hot water, satellite television, and a pair of night vision goggles. Ours had none of those things. Time and again, we would anchor in a harbor near Keith's impeccably cared-for boat.
Occasionally we would see Keith on deck—a handsome man in his fifties, with long graying hair that shone against his sun-darkened skin. He stood over six feet tall and weighed barely ten stones. Sick of each other in the small confines of our sailboat and hoping to have someone new to talk to, we would wave and say hello. Keith would nod back, but never wave or speak.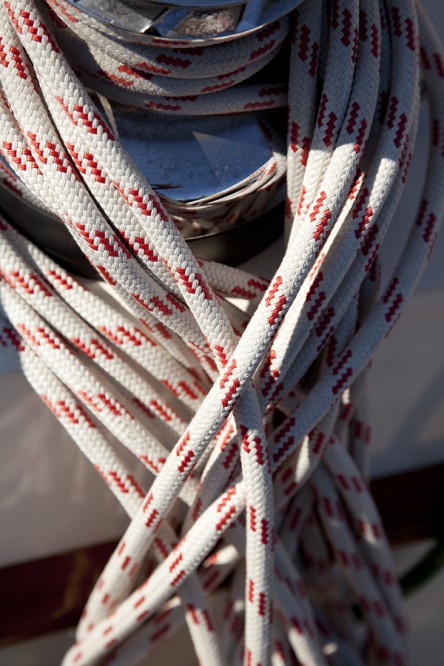 On a certain Sunday morning, anchored in Admiralty Bay on the island of Bequia, Keith's boat was just of our stern. I was determined to win this guy over and I decided to do it the only way I knew how—through his stomach. I got up early and made bagel dough. (Lucky for me, on a hot boat in the Caribbean, dough proofs quickly.) Before I started the boil and bake, the boys went over to see if Keith might want to join us for fresh bagels (thinking that no one on boat or land would ever turn down an invitation to eat). And I was right. I made a dozen bagels that morning, and the four of us ate ten. Three hours later Keith returned to his boat with the last two bagels, which I had wrapped up for him. Three hours and ten minutes later, he radioed over to see if we wanted to come take a hot shower and watch a movie.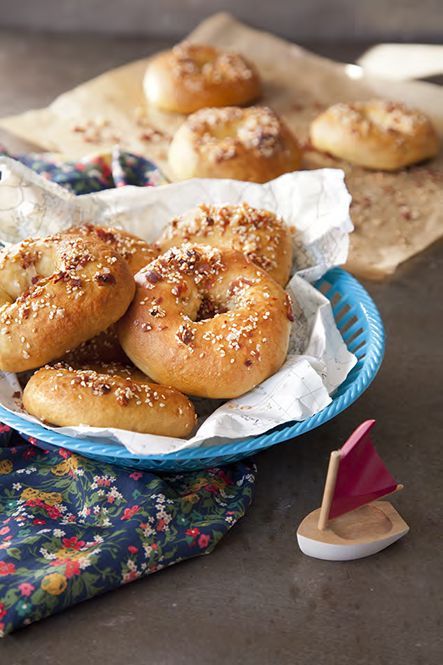 Over the next two months, Keith would stop by our boat often for drinks, dinner, and story hour. He became a generous friend and even let our son play with his night vision goggles. We all laughed about his aloofness in the beginning and the power of a bagel. Keith was a good man.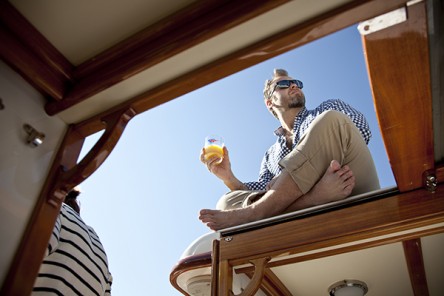 I never saw Keith after that time in the Caribbean. I heard he left this life a few years later after living it to the fullest. I've probably made bagels a hundred times since making them for Keith off the coast of Bequia, and each time I think of him, how kind he was to my family . . . and the healing power of a bagel.