Words and styling by Libbie Summers
Photography by Chia Chong
Supergirl costume by Jessica Duthu
Supergirl Model: Anne Chaddock Donegan
First…some background.
I admire people who work with textiles and I come from a long line of talented seamstresses –yet I don't sew.  In the 10th year of my life, I was forced to take a summer long sewing class because my mother said, "young ladies should know how to sew." I didn't know who my mother was trying to kid, because even at 10 years old, I recognized I wasn't much of a lady. My interests included softball, pulling wheelies on my bike and practicing curse words behind our house. I pleaded with mom not to have to go to sewing class reminding her "there just wasn't time for making dresses with my very busy summer schedule". Mom listened…and I went.
The result, after a summer of sewing classes, was one asymmetrical skirt. To the horror of my mother and sewing teacher I wore it to church the Sunday after it was finished. I was never made to take another class for young ladies and I still don't sew.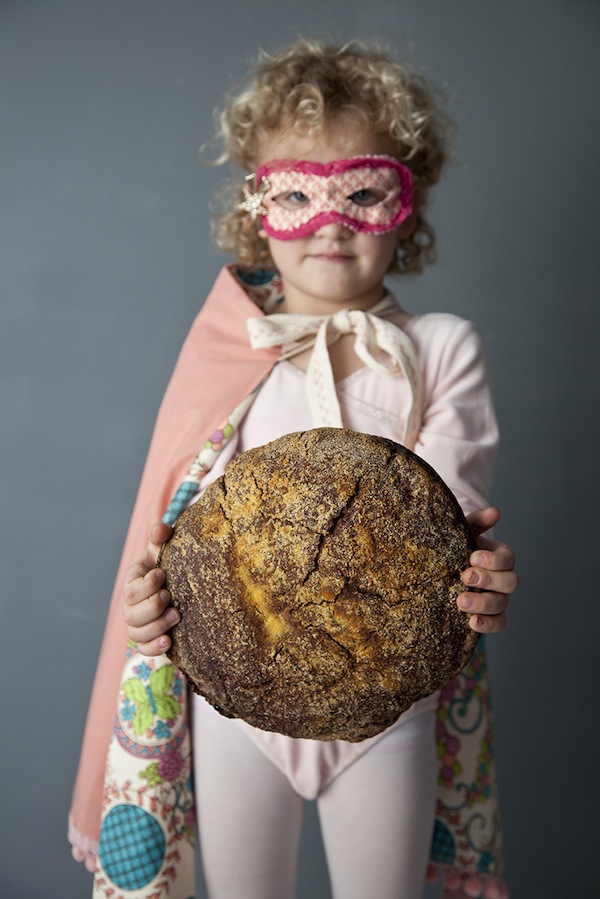 Fast forward to 2013.
While conceptualizing the styling of my newest cookbook, Sweet and Vicious –baking with attitude, I was working on a Chewy Chocolate Bread recipe and had a vision of a supergirl I wanted holding it. I had the perfect model in mind but needed someone to sew the supergirl costume for me…Libbie style…homespun chic. I contacted a fabulous stylist I know and trust, Liz Demos, to see if she could recommend anyone who would get my vision and had the skills to sew it for me. It was Liz who introduced me to the wonderful world of Jessica Duthu.
Chia and I love Jessica's work and more importantly we love her. Jessica is a light. Sure, she killed the supergirl costume (making it in less than 24 hours and even adding a vintage pin to the mask), but it was a bigger blessing to have her thread through our life and our work. Collaborating with other talented people only makes your own work better. Working with Jessica is the best example of that.
Jessica allowed us to barge into her home studio for a couple of hours one afternoon and this is what we found.
Meet Jessica Duthu, artist, maker, light.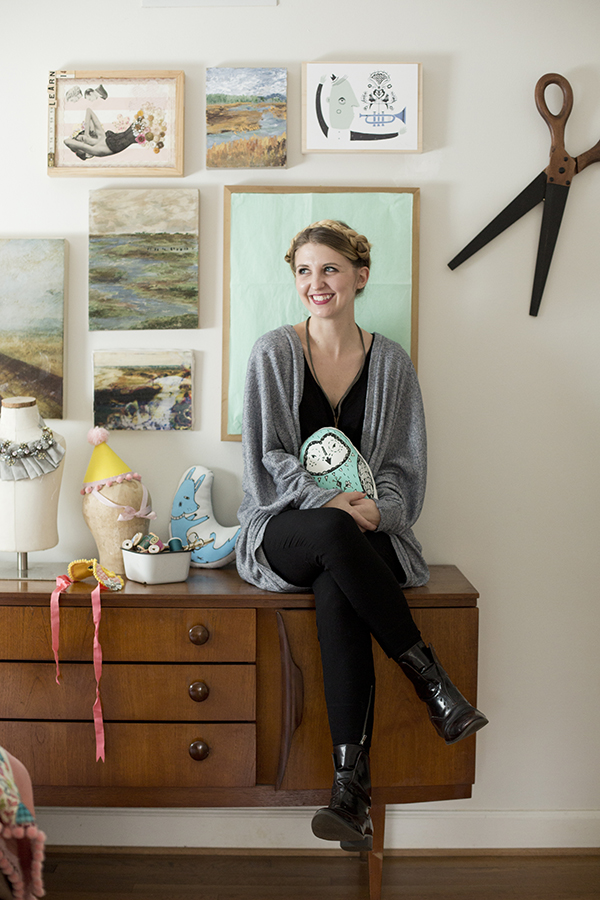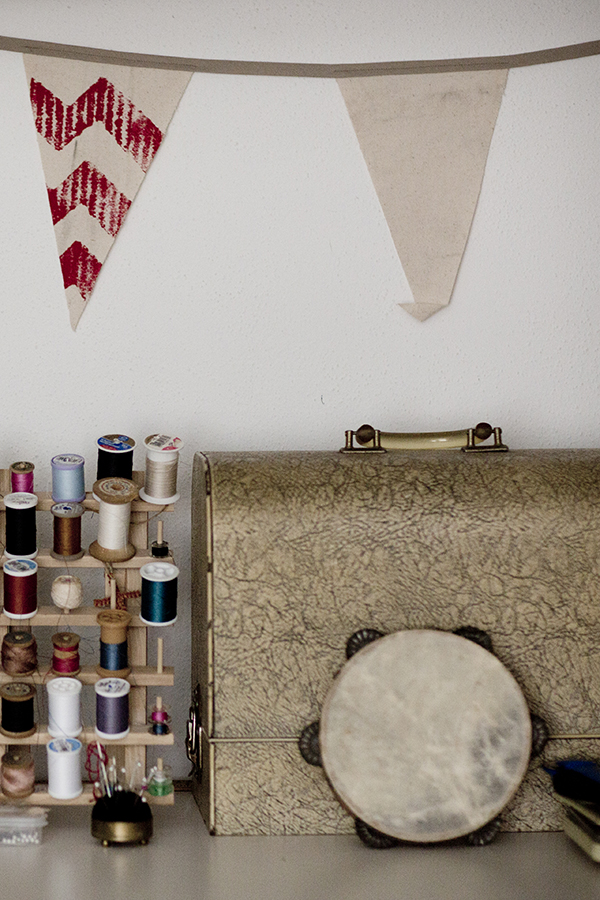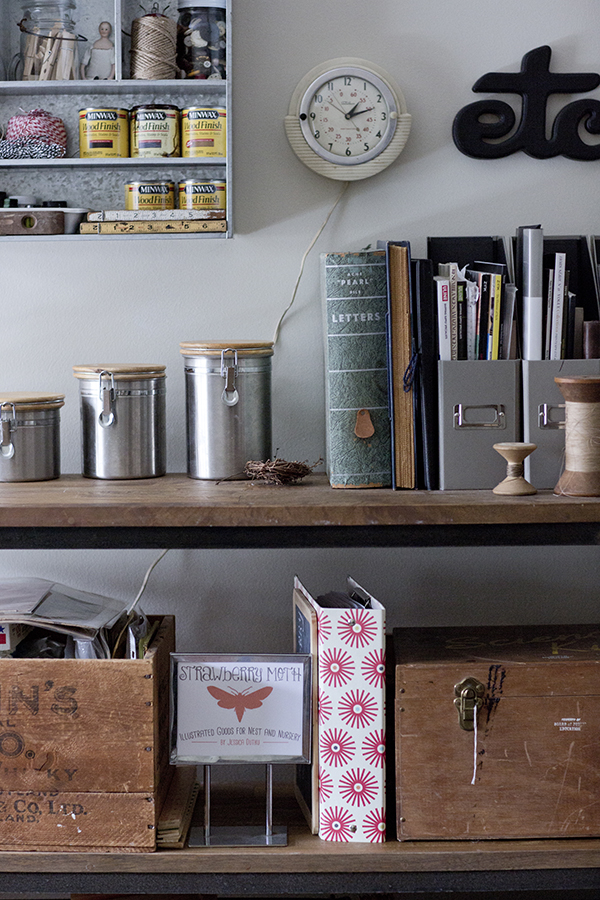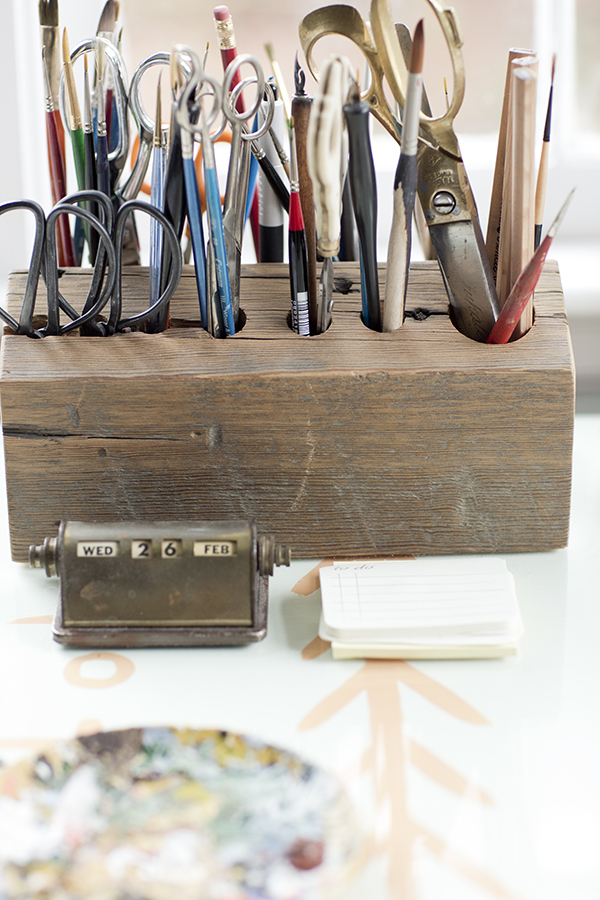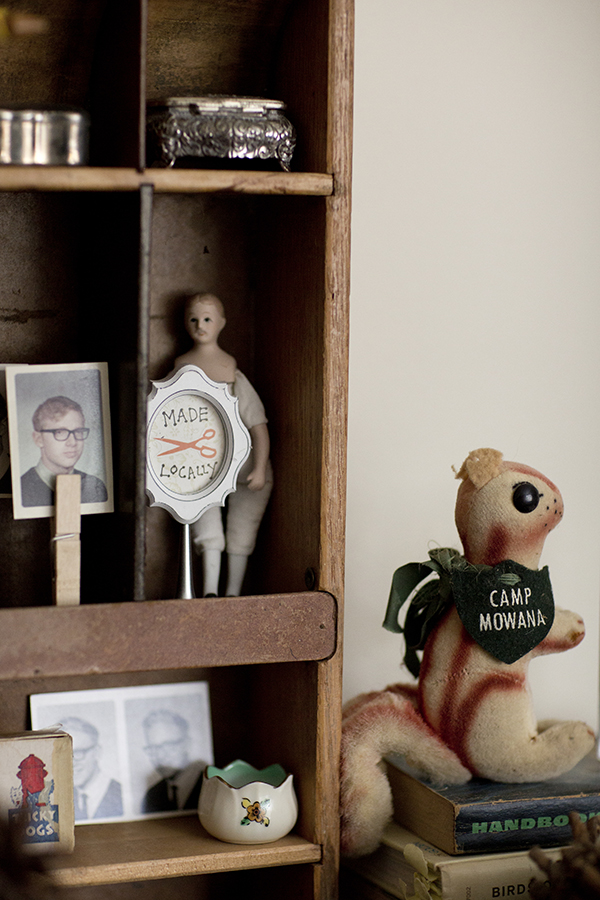 Jessica…Proust style:
Red or Black Licorice?
– Red
Fried or Baked? 
– Baked
Salsa or Hummus?
– Hummus
Gatorade or Kool-Aid? 
– Lemonade
First food memory?
– Finding a drowning bee in my juice
When you want to impress someone, what do you cook/bake?
– Anything sweet
What do you have in your cup on your desk while you're working?
– Coffee with two sugars
What inspires your work? 
– Old Folk tales and my 6 year old self
Reality television….love or loathe?
– Loathe 90% of the time, though I like to watch the show Hoarders right before I clean my house
What attribute is the most important one to have if someone is your friend?
– Down deep kindness, it's what makes a great human being
If your best friend asked you to bake their wedding cake, what kind would you make?
– Red velvet
Describe your fashion style in two words.
– Minimilist Monotone
Favorite hostess gift to give and receive? 
– Anything green and growing
A topic that makes you raise your voice?
– Animal Cruelty (I am a crazy obnoxious animal lover)
Name 5 things you love. 
– creating, everything and anything
– sharing comfortable silence with people i love
– exchanging advice with fellow creative minds
– taking a walk with my two dog children
– being surprised by the kindness of a stranger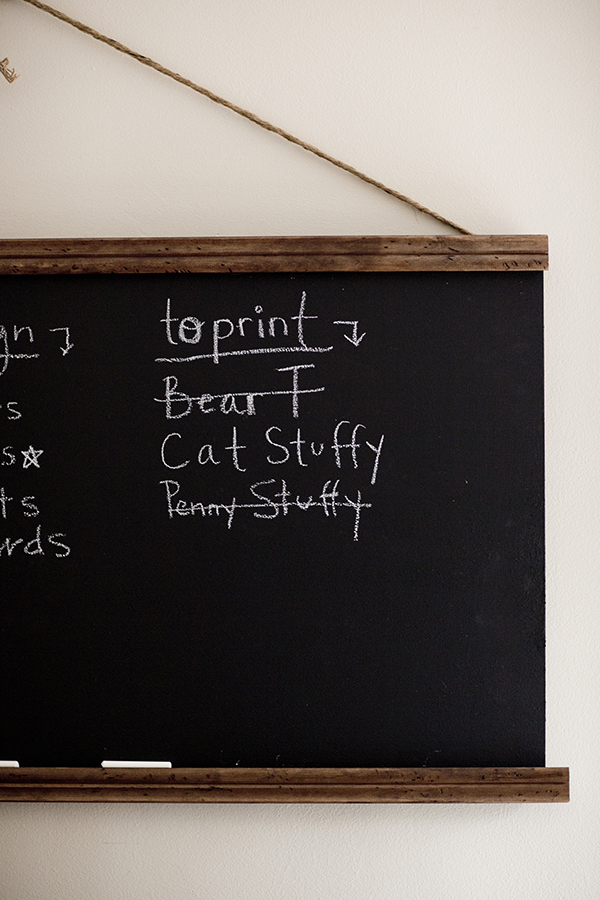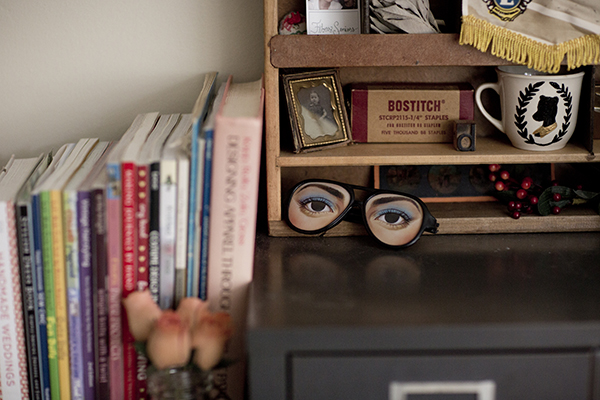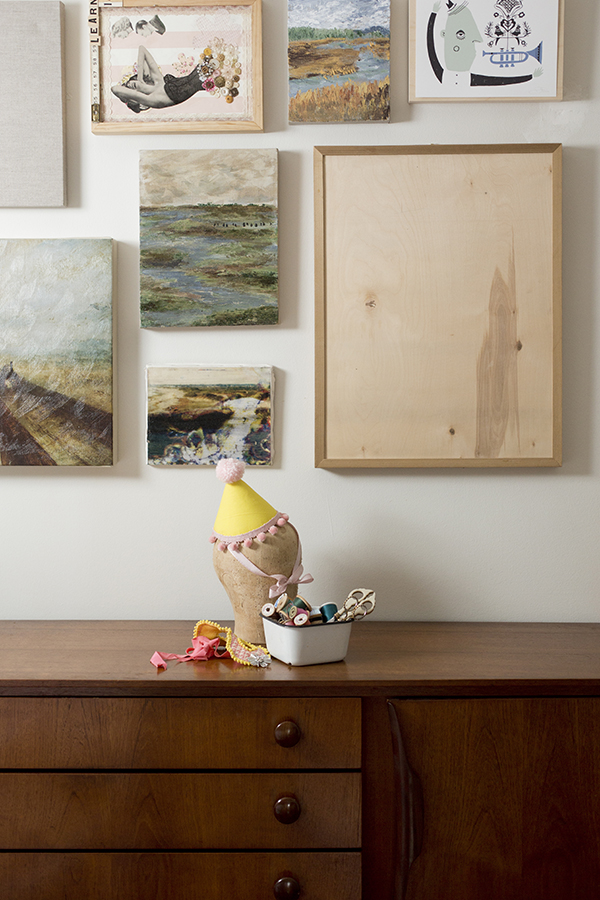 To purchase work from and find out more about Jessica Duthu check out her website HERE.
To be inspired, follow Jessica on Instagram, Twitter, Facebook and Pinterest.