Words and styling by Brooke Atwood
Photography by Chia Chong
Model: Lauren Davis
Oh for the infamous swim cap to be a required accessory again in swimming pools!  Swim caps haven't been on the recreational swim scene since the early 60s and 70s, and as an avid hat admirer, this is unfortunate.  I love finding these decorative lil guys in antique stores, especially when they were retired with love and are in mint condition.  This particular one that Lauren is wearing is one of my favorites, it's as cool and yummy (and even favors) honeysuckles, our inspiration over the next couple of weeks.  A day on the back river dipping in all vintage and sipping on a Honeysuckle Spritzer, is my kind of afternoon!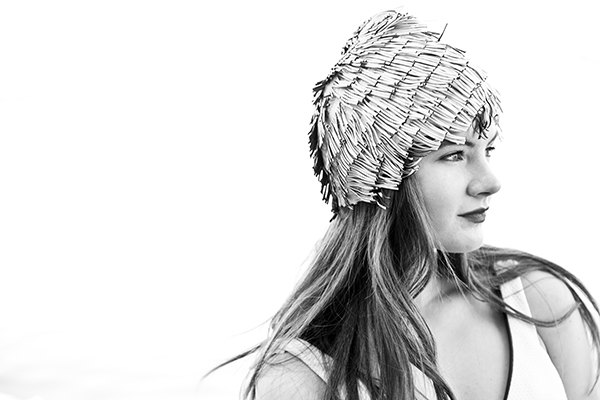 Vintage swim cap from Wright Square Antique Mall