Mother's Day Gift Idea #3: Cookbooks
Some of our new favorites!
Sweet and Vicious –baking with attitude (of course!) Rizzoli, 2014 by Libbie Summers, Photography by Chia Chong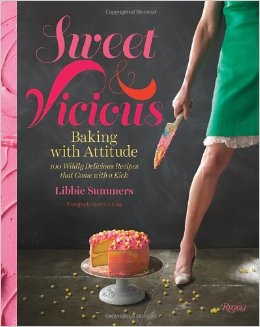 An irreverent cookbook filled with inventive recipes for baking that deliver a punch. Libbie Summers is not your run-of-the-mill cook. Growing up, she was the kind of child who dunked her potato chips into chocolate syrup to see if it might taste good (it does). That insatiable curiosity-and sweet tooth-is what fuels this book. Sweet and Vicious is all about exploring new taste sensations in the realm of baking. It is a no-holds-barred approach to baking outside the box with crazy-brilliant combinations. Savory and spicy flavors come into play often, such as in Habanero Carrot Cake, Fig and Pig Pie, and Mojito Cookies. Other times, the innovation comes in the form of a cooking method or serving presentation borrowed from another side of the kitchen, as with Meatball Muffins or Grilled Apricot Polenta Cake. There is also a healthy dose of humor sprinkled around, with recipes such as Gingerbread Working Girls, Preggers Pink Pickle Pie, and Salvation Cinnamon Rolls.
My Paris Kitchen Ten Speed Press, 2014 by David Lebovitz, photography by Ed Anderson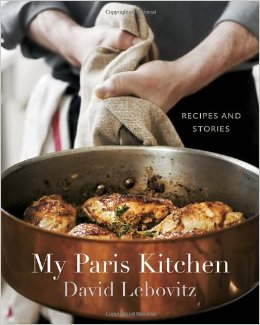 It's been ten years since David Lebovitz packed up his most treasured cookbooks, a well-worn cast-iron skillet, and his laptop and moved to Paris. In that time, the culinary culture of France has shifted as a new generation of chefs and home cooks—most notably in Paris—incorporates ingredients and techniques from around the world into traditional French dishes.
In My Paris Kitchen, David remasters the classics, introduces lesser-known fare, and presents 100 sweet and savory recipes that reflect the way modern Parisians eat today. You'll find Soupe à l'oignon, Cassoulet, Coq au vin, and Croque-monsieur, as well as Smoky barbecue-style pork, Lamb shank tagine, Dukkah-roasted cauliflower, Salt cod fritters with tartar sauce, and Wheat berry salad with radicchio, root vegetables, and pomegranate. And of course, there's dessert: Warm chocolate cake with salted butter caramel sauce, Duck fat cookies, Bay leaf poundcake with orange glaze, French cheesecake…and the list goes on. David also shares stories told with his trademark wit and humor, and lush photography taken on location around Paris and in David's kitchen reveals the quirks, trials, beauty, and joys of life in the culinary capital of the world.
Summerland: Recipes for Celebrating with Southern Hospitality Rizzoli, 2013 by Anne Quantrano, Photography by Brian Woodstock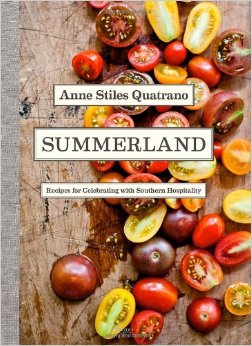 A cookbook that makes each month's harvest a reason to celebrate, in the refined yet relaxed style of the South. For a cook as passionate as Anne Quatrano, food marks the passage of the year. Each month inspires her to think of new ways to use the season's morsels. In this, her first and long-awaited cookbook, Quatrano draws on her twenty-eight years' experience as a chef to pull together more than 100 of her best recipes and entertaining ideas. Peppered throughout are stories of Summerland—the farm that's been in Quatrano's family for five generations and that supplies much of the produce for her restaurants. Summerland also provides the idyllic backdrop for many of the outdoor parties in the book. For a fall lunch, friends gather by an old red barn to enjoy mint juleps, roasted quail, and madeleines. For July Fourth, it's a lakeside barbecue with watermelon sangria, corn on the cob in a jar, and roasted peaches with chamomile ice milk. Christmas is a quiet setting by the fire with truffled broccoli soup, roast with Yorkshire popovers, and stump de Noël. Summerland represents a new spirit of hospitality, based on refined farmhouse cooking and an easygoing sophistication.
Wiley's Championship BBQ: Secrets That Old Men Take to Their Graves Gibbs Smith, 2014 by Wiley McCrary, Janet McCrary and Amy Paige Condon; Photography by Chia Chong
Wiley McCrary has spent more than 30 years preaching the gospel of the Church of the Holy Smoke. As a dedicated evangelist of the 'cue, he hopes that this cookbook will successfully dispel the myths and mysteries behind good barbecue and teach everyone what they're capable of doing on their own. The techniques and recipes in this cookbook don't favor one region over another, and cover all manner of animal—from cow, pig, and sheep to bird, fish, and shellfish, along with the best marinades, rubs, sauces, sides, drinks, and desserts to go on 'em, along with 'em, or after 'em.
Wild Raspberries Bullfinch Pr 1997 by Andy Warhol and Suzie Frankfurt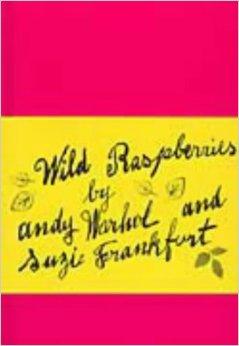 In 1959, advertising illustrator and artist, Andy Warhol, got together with socialite Suzie Frankfurt to produce a limited edition cookbook for New York's beau monde. They called it "Wild Raspberries" (Ingmar Bergman's "Wild Strawberries" had just been released) and Warhol produced 19 colour illustrations to accompany their recipes. The camp, humorous and fanciful cookbook provides recipes for dishes including A&P Surprise, Gefilte of Fighting Fish, Seared Roebuck, Baked Hawaii and Roast Igyuana Andalusian among others – that were conceived by Frankfurt and hand-lettered, spelling mistakes and all, by Mrs Warhola – Andy's mother. This facsimile edition introduces the book, and Warhol and Frankfurt's style, to a new generation, from Omelet Greta Garbo – made without eggs and designed to be eaten alone in a candlelit room, to Piglet a la Trader Vic's – which instructs the "chef" to send a chauffeur to the Plaza Hotel's famous restaurant and order a suckling pig to go.