Photography by Chia Chong
Styling by Libbie Summers
A game of tic-tac-toe…inspired by cinnamon and won by love.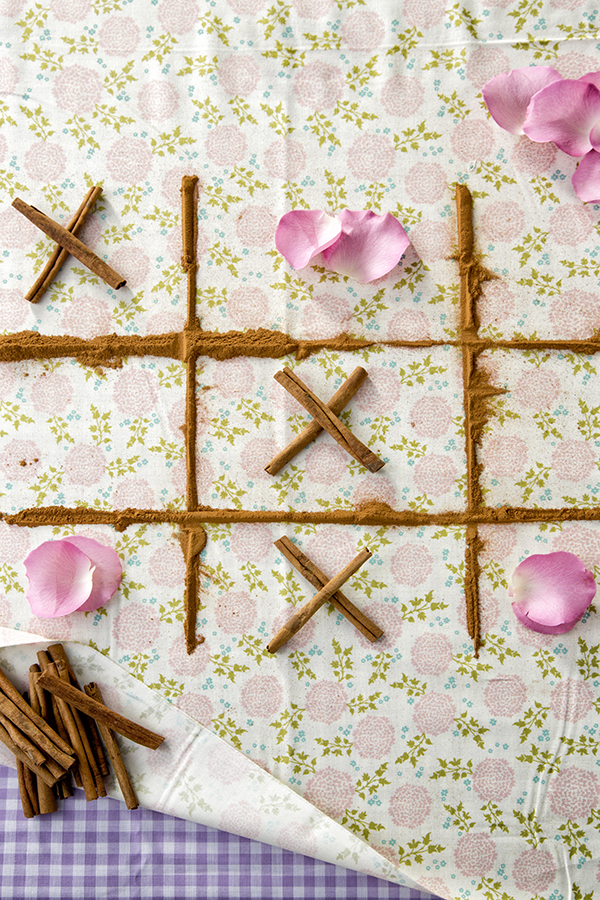 Make your own spiced up tic-tac-toe board by laying out a beautiful piece of fabric. Then, put ground cinnamon in a squeeze bottle and squeeze out the spice along a flat edge (we used a heavy stock of paper for the edge) to draw the lines. Cinnamon sticks and flower petals are for the win. Like all relationships, the board is not meant to be perfect.