Words and Artwork by Ashley Woodson Bailey 
I have artist and friend Katherine Sandoz to thank for suggesting we switch mediums this week inspired by grapefruit.  I had such fun creating this bright and lasting collage. Lucky for me I happen to have hundreds of old magazines waiting in the wings for such a project.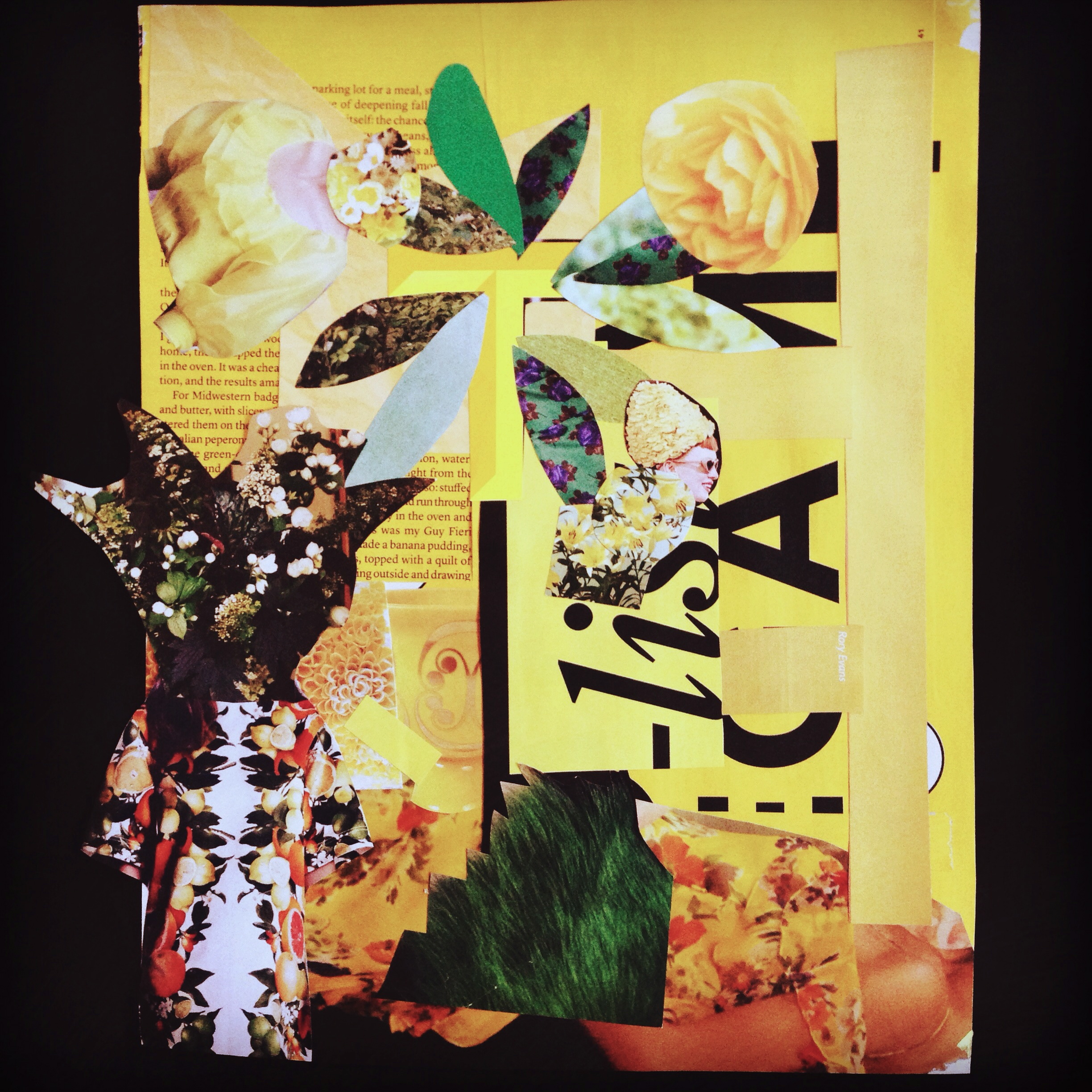 My tree is dripping with juicy citrus from T Magazine, Stella McCartney, Dior, Carolina Herrera, Organdy, Garden Roses, Tulips, Karen Elson, Lilies, Viburnum, Jonathan Adler, Green Fur and Sugar Flowers. How does your citrus grow?