Words by Andrea Goto
Headshot courtesy of Terry Allen
Artwork provided by Angie Tillman
Angie Tillman just turned 40, but she doesn't look—or act—a day over 24. She has slick blond hair, a round sunny face, the ability to talk a mile a minute and a habit of transforming all voiceless bilabial stops relating to the consonant /p/ into an /f/—whereby "pickle" becomes "phickle." Which brings me to my theory as to how Angie has achieved near immortality in her four decades: she's totally pickled. Not a fifth-of-whiskey-a-day kind of pickled; I'm talking that nose-biting, eye-burning pickling process that relies on a shit-ton of vinegar and the know-how of a Midwestern grandmother.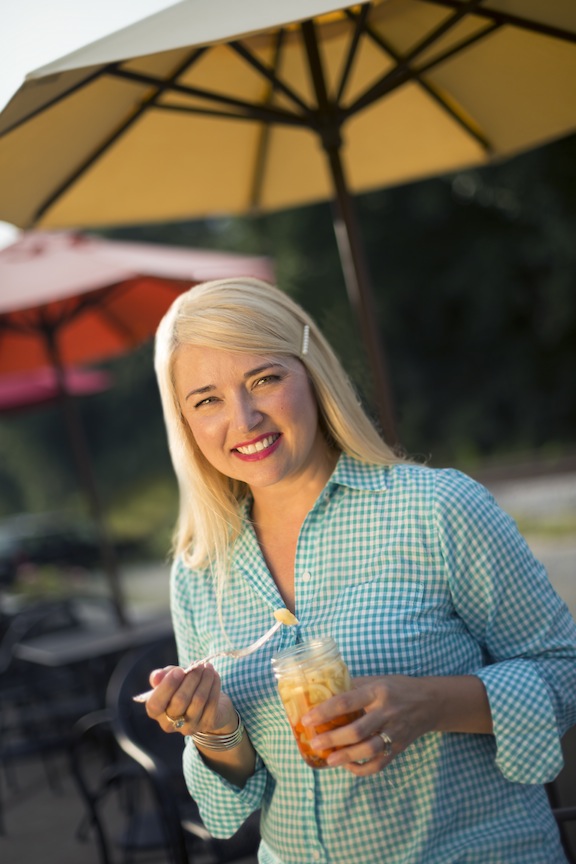 But Angie, an Albany, Ga., native and mother to three children ranging in ages 6 to 15, is neither Midwestern nor anywhere near Grandmother status, and yet she pickled her way out of a figurative pickle in 2008 when the housing market went downhill and threatened to take her family's sense of security with it. Up until that point, Angie's husband, Phin (yeah, now you get it…phunny, right?), was a successful builder. He had built them a lavish family home. They had memberships to country clubs and private schools. Luckily, they had also kept their modest Athens, Ga., starter as a rental—which is where they retreated when they lost their dream home.
Few people would recommend solving your financial troubles by starting a business, let alone one that relies on a craft that, like macramé, experienced its heyday back in 1970. But Angie was unphased. Her husband had taught her how to pickle green tomatoes, which he had learned from a childhood friend's grandmother. Over the years, the couple had been giving them out as Christmas gifts, many of which went to friends in the Athens restaurant business. Eventually, restaurants started requesting pickled beans and green tomatoes for their Bloody Mary's and Angie saw a business opportunity.
"My house became a picking facility," laughs the self-anointed "Phickle Chickle." "My dining room had departments. I'd pickle green beans in this corner, okra in this corner and carrots in this chair."
It doesn't take a Heath Department director to realize this homegrown production facility was not to code, so in 2010, Angie and her husband opened the "Pickle Parlor" where they phickle their phroducts full time. Today, Phickle Pickles phlies off the shelves of locally owned groceries throughout the southeast—stores to which Angie personally delivers in her Honda Odyssey that at one point bore a Phickle logo magnet "until it fell off" somewhere along the road.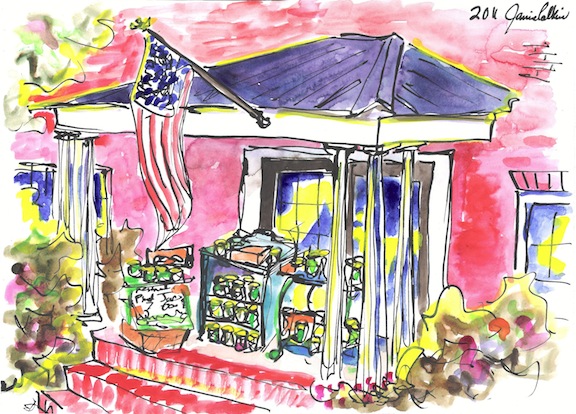 Sometimes her oldest daughter joins her on a pickle peddle, spontaneously stopping along the way to hold a roadside pickle tasting for some country boys.
"I'm not crazy," admits Angie. "I know that it's not normal."
But "normal" was never the point. "Just being me is enough," says the Phickle Chickle. "That's what I'm teaching my children. You don't really have to fit the mold. I think that's what makes our business different."
Angie began her business, and continues to make it grow, via social media platforms. She's actively engaged on Facebook and Twitter and she's a frequent blogger, sharing recipes, techniques and experiences with her phickle phollowers. She has appeared on the pages of Bon Appétit, has spoken at colleges about her entrepreneurial spirit and has even been approached about starring in a reality television show. But Angie takes her success in stride.
"I think when you grow too fast, you lose your integrity," she says. "There's no way a company like mine could say 'yes' to places like Whole Foods right now and still be making the product and sourcing locally unless we grew gradually."
Growth is inevitable. The day I speak with Angie, she's pickling ramps for the first time (yeah, I had to look those up, too). She's also developing a line of cheese spreads and collaborating with American Spirit Whiskey on pickled blueberries as a drink garnish.
All this work and not a gray hair or a wrinkle to show for it? Pretty phucking awesome, if you ask me.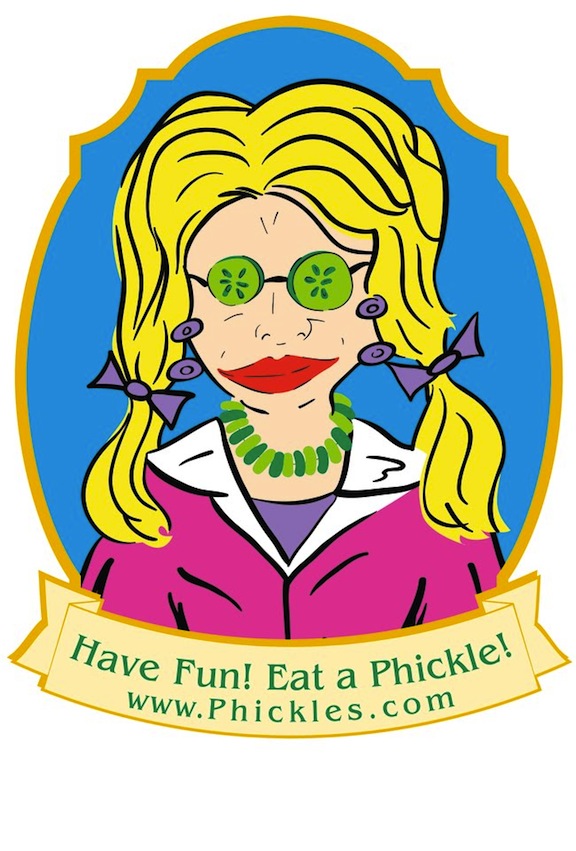 Find out where to sample some of Angie's Phantastic Pickles HERE.