Recipe by Brenda Anderson
Photography by Chia Chong
Styling by Libbie Summers
This summer's "it" potato salad!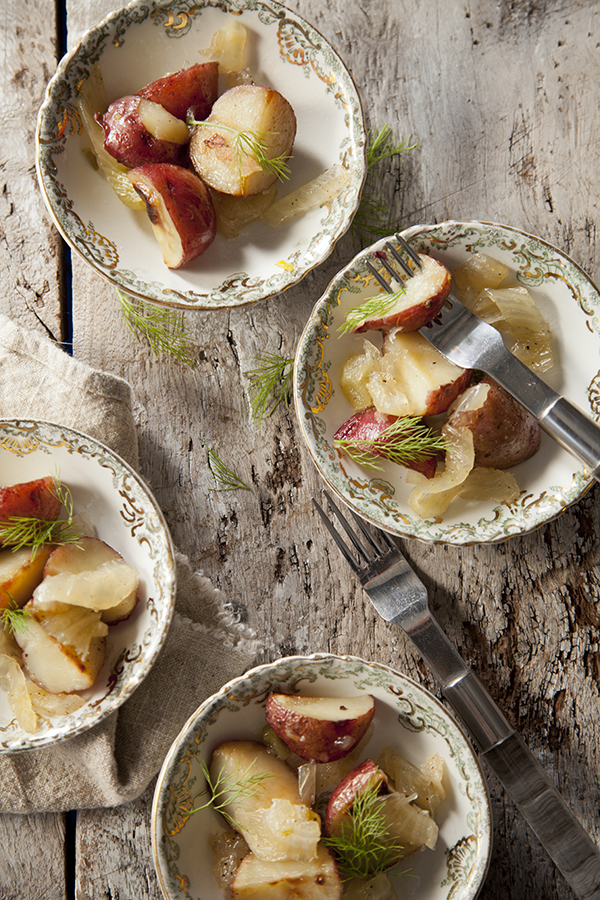 Sweet Fennel Potato Salad
serves 4
Ingredients:
3 cups water
1 ½ cup sugar
1 fennel bulb, halved and thinly sliced
10 small red potatoes, quartered
2 tablespoons olive oil
1 teaspoon coarse salt
Fennel fronds for garnish (optional) 
Directions:
Pre heat oven to 350 degrees F. 
In a large sauce pan combine 3 cups water, sugar and fennel.  Bring to a boil and reduce to a rolling boil.  Cook for one hour.   While fennel is cooking quarter potatoes and place in baking dish.  Add olive oil and salt. Toss to coat.  Bake for 30 minutes. Remove from oven.  Turn oven to broil.  Drain fennel reserving syrup.  Add fennel to potatoes and coat with reserved syrup.  Put under broiler until browned.  Garnish with fennel fronds and serve.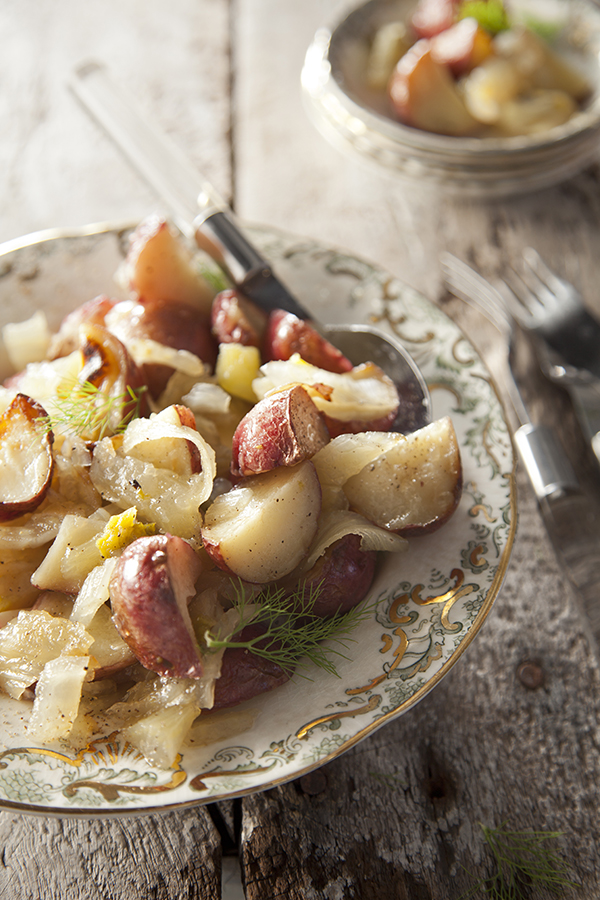 Libbie's Food Styling Props: Shot on an old wood table, china is late 19th century and my husband's Grandmother. Flatware is mid-century lucite handled from Habersham Antiques Market (BTW, I paid $75 for 10 place settings).