Words by Andrea Goto
Photography by Chia Chong
Produced by Libbie Summers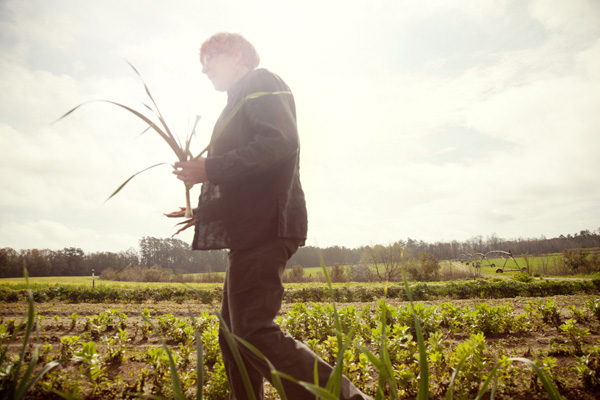 My dad grew up on a farm in the Northwestern-most part of Washington State. He and his two brothers rose early every morning to feed the livestock, milk the cows and bale hay. Dad resented almost every minute except when he was tipping cows or tying makeshift parachutes around the farm cats and tossing them from the barn's loft. As soon as he was able to convincingly lie about his age, he entered into the US Navy and sailed happily away from farm life. Apart from a stint in the sixties when he probably tried his hand at some "ultraviolet-lighted" indoor agriculture, Dad turned his back on his family's land-stewarding legacy. Consequently, I've lived a life disconnected from the land. I grew up believing that produce should be uniform in size and color and that it emerges from the cooler polished and waxy. I buy my "greens" pre-washed and in bags. Sure, they taste how I imagine a mouthful of cellophane would, but whatever.
No. Not "whatever."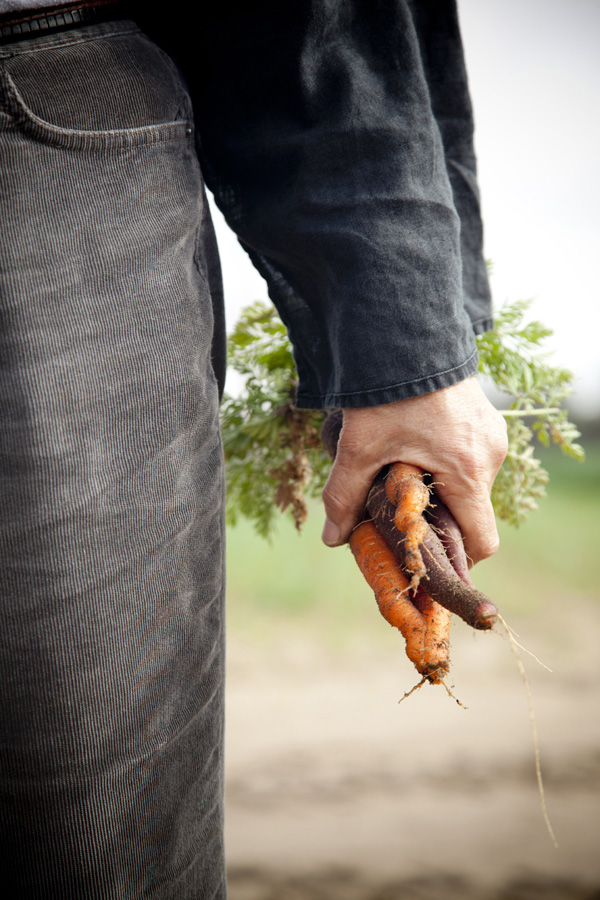 On Walker Organic Farm, located just outside of the dinky town of Sylvania, Georgia, Relinda Walker will pull an Atomic Red from the ground—a far cry from the pre-peeled, bullet-shaped carrots I'm used to. She'll shake away the biggest clumps of dirt and use a worn-in denim pant-leg to take care of the rest before handing it to you to eat, at which point you'll realize the extent to which pesticides, plastics, preservatives and pre-washing have offended what you once considered food. I admit I had forgotten the taste of a pulled-from-the-soil carrot. I had forgotten that they have an earthy-sweet, slightly peppery scent. I had forgotten that produce could have flavor profiles as rich and diverse as fine wines.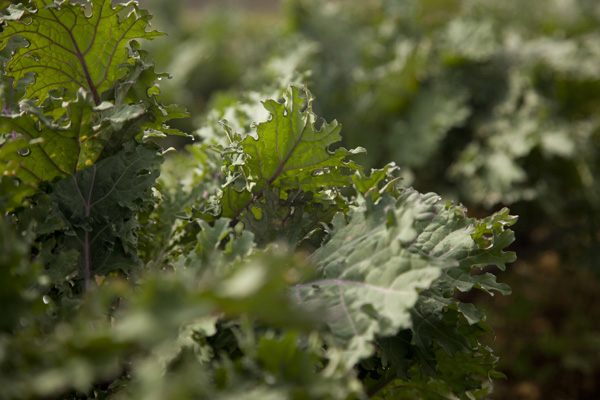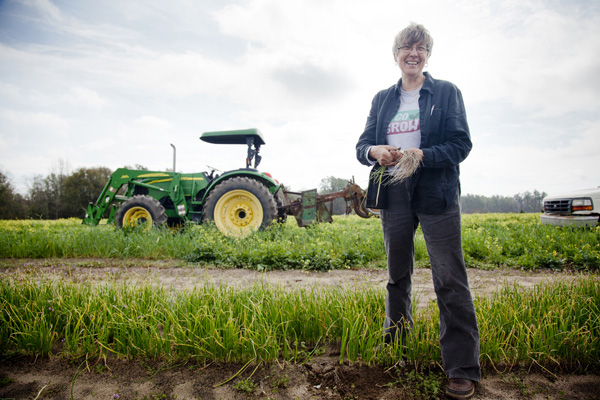 In her hoop house, Relinda will toss a salad of greens in her strong, dirt-encrusted hands. She'll mix arugula and kale, tatsoi and mizuna and present it as an offering, carefully awaiting your response. She understands that the selling is in the tasting, and it's this tasting that will continue to sustain Walker Farms. Today, most of the farm's revenue comes from farmers' markets, followed by a successful Farm-Box program and wholesale business.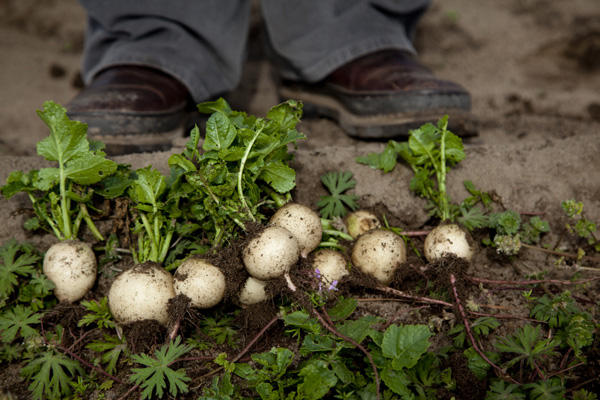 Relinda's grandfather bought the farm in 1925—the same year her father, Frank Alston Walker, was born. Her father grew up as a salt-of-the-earth kind of man—in pictures he's clad in overalls soft from wear and a hat that sits high on his head, vulnerable to the slightest breeze. Despite his successful business, Relinda was not immediately drawn to the life her father made. She left the farm and worked corporate jobs until the farm, her home, called her back.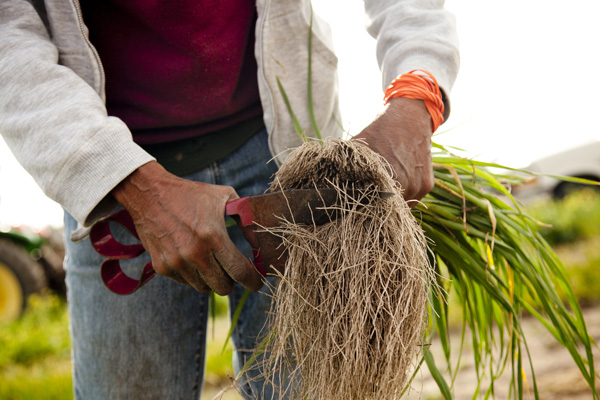 For ten years now, Relinda has relentlessly worked the 67 cultivated acres on her family's land, transforming traditional row crops into a certified-organic farming enterprise. She has become a highly regarded steward in her local community and in the regional network of organic farmers who use and promote sustainable organic farming methods in the name of creating a healthier food system.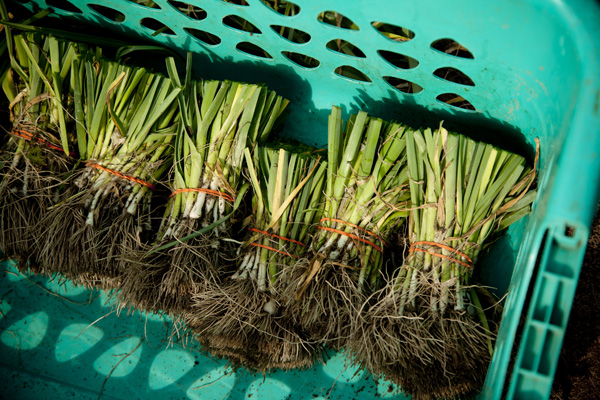 Seeing Relinda's almost maternal pride and regard for the green onions she clips and prepares for sale, it's hard for me to imagine her anywhere other than Walker Farms. Her cropped hair, bare face and muted clothing seamlessly blend into the landscape. She's as real and as gritty as the crops she pulls from the ground. Not the kind of person to blow false sunshine up your ass, she laughs and smiles warmly when the feeling moves her, rather than from obligation. When she does, her eyes disappear into small crescents behind her wire frames.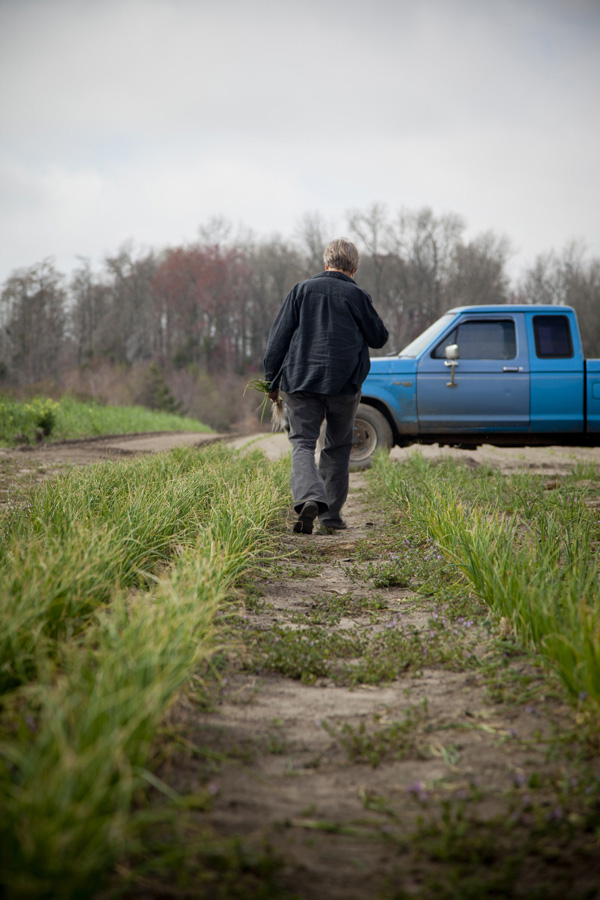 Living on Walker Organic Farm is a serene yet isolated existence—even more so now because Relinda's father recently passed away. It doesn't suit everyone; it wasn't a life that suited my father. He didn't shy from the hard work; he just never had the passion to meet the constant demands of the land. Relinda does. It's that passion that has built a successful business, but I can't help but think there something else, too—perhaps some very well-anchored roots.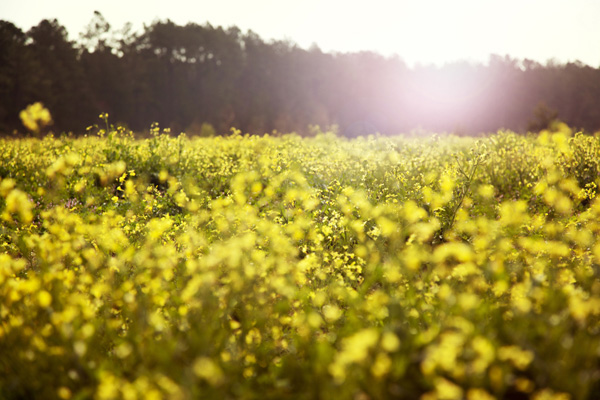 Editor's Note: Relinda recently accepted the Land Steward of the Year award from Georgia Organics. Congratulations Relinda –our organic royalty!