Words by katherine sandoz
Artwork by katherine sandoz and Ashley Woodson Bailey 
This house has great bones –and it hosts a lot of them. We're lucky to use every part of the harvest my husband, Horace, hauls home. We enjoy delicious organic meals from field, forest, lake and sea throughout the year and we use the hides and bones to decorate our very little "Biltmore".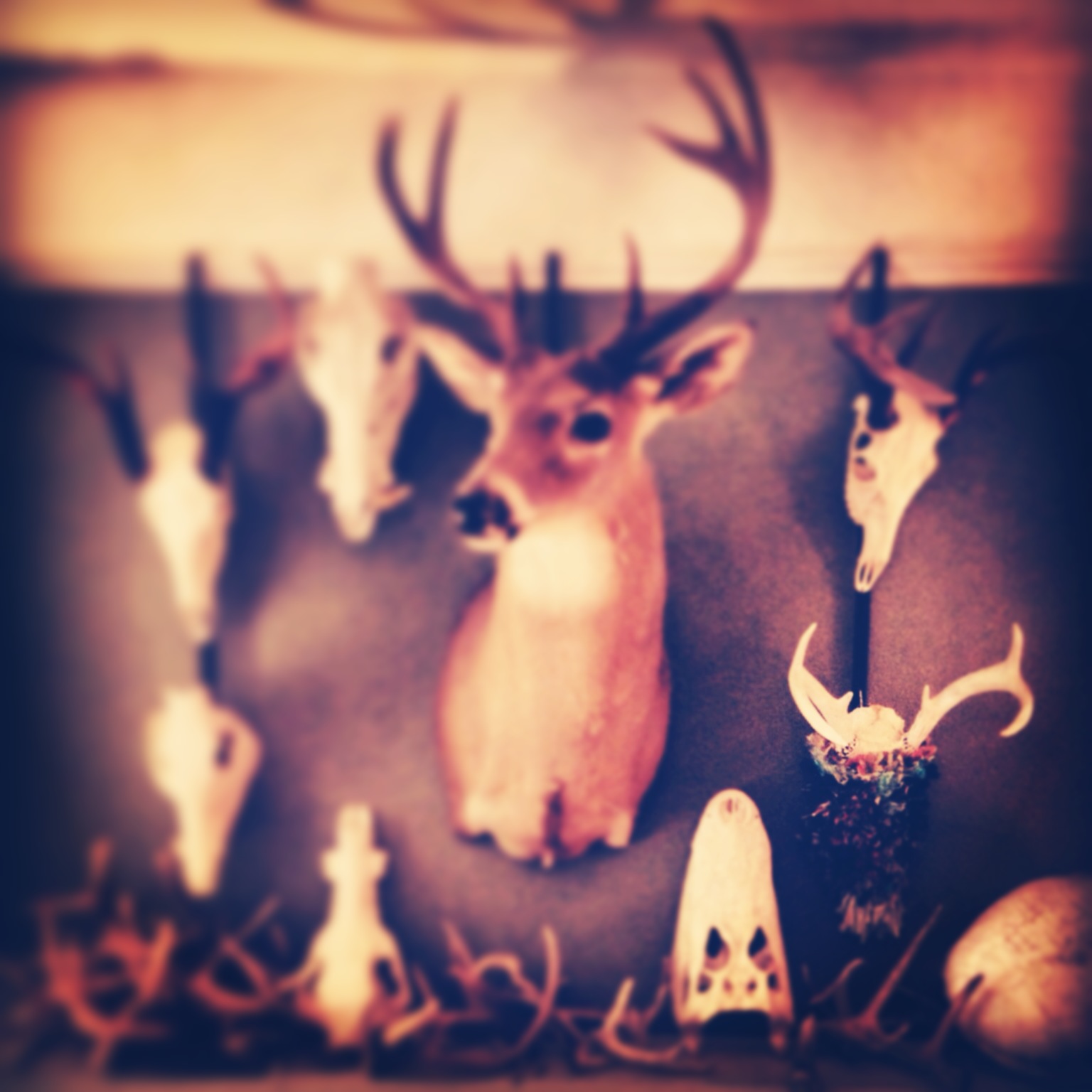 This week, I have elevated one of the mounts to art by fiber-bombing it. I believe this is what hunters call an "atypical deer".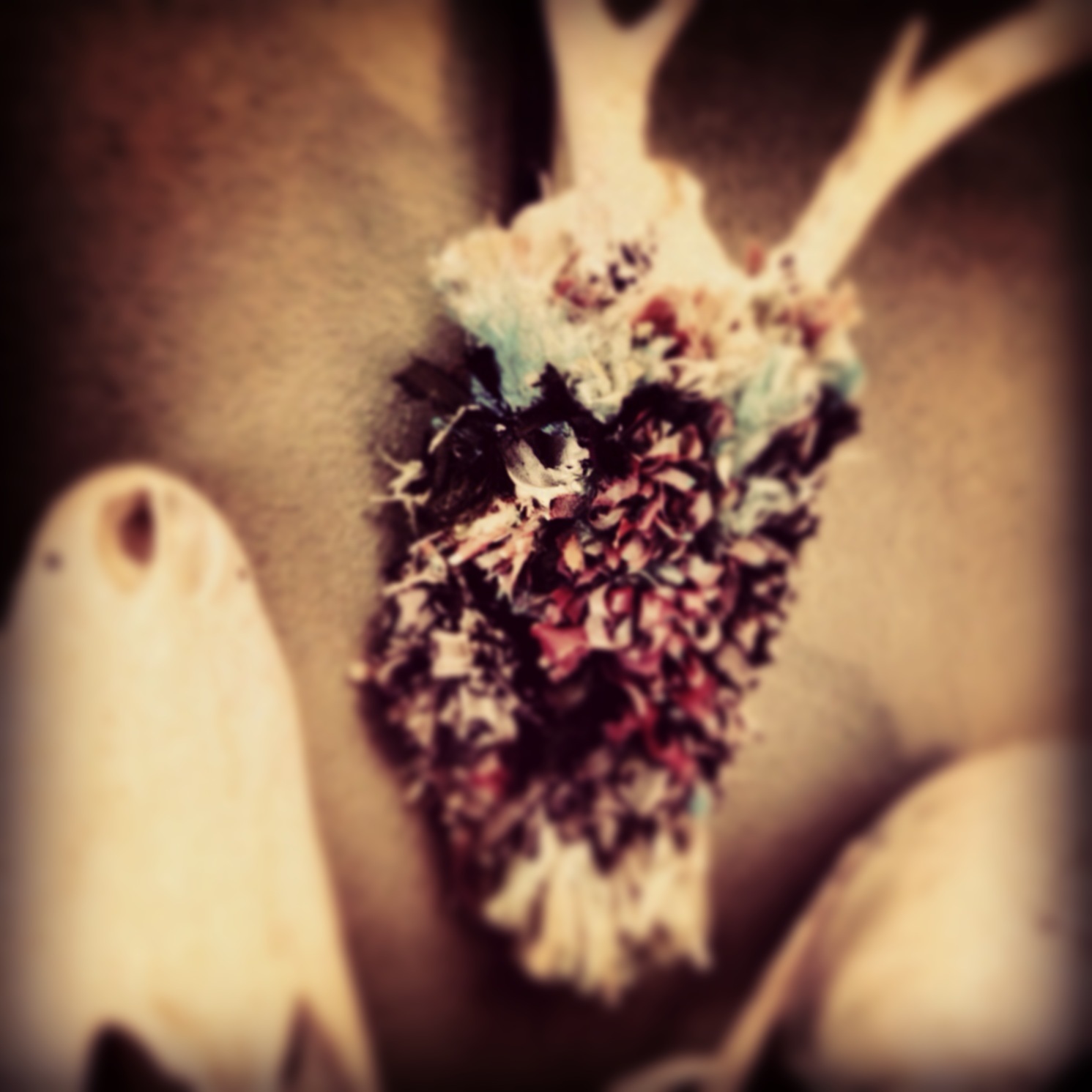 Installation: katherine sandoz. deer. alligator. boar. turtle.
Fiber Bomb: recycled silks. cotton thread on rug hookers' netting.
Instagrammation: Ashley Woodson Bailey.
Original Salted and Styled artwork is available HERE.