Words and Styling by Brooke Atwood
Photography by Chia Chong
Model: Hannah Aylward
Puppy: Bucky Sieving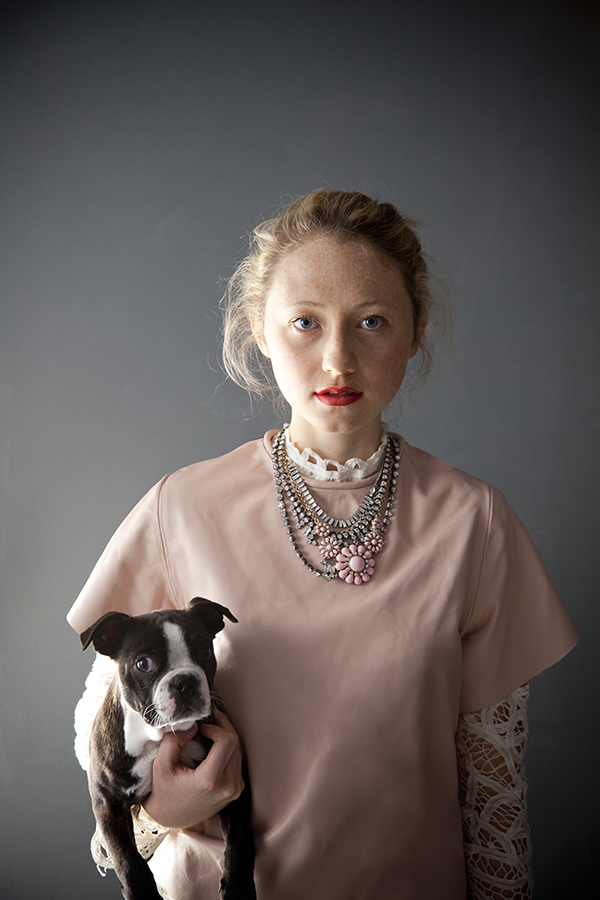 When I heard Lotus was our inspiration for the week, I didn't actually hear Lotus, all I heard was the "pink story" part.   Naturally, my brain thought of that pink buttery lambskin hide laying in my studio that had sadly not been made into anything.  What came next is pretty expected I assume, I turned the pink abandoned hide in to a Brooke Atwood leather tee. Why, what else? Custom color and specially made in honor of our dear lotus flower.
Brooke Atwood Leather T-Shirts Available HERE