Words by Andrea Goto
Photography by Chia Chong
Styled by Libbie Summers 
I spent one incredible winter in a tiny medieval village in the South of France. I sipped rosé. I indulged in pain chocolat. I alternatively topped crusty baguettes with emmental cheese and Nutella. I put milk avec crème on my "Frosty Flakes" (same Tiger, different taste).
But I didn't see the lavender bloom.
We arrived in January. By late February the snow in Provence had melted and at the slightest suggestion of spring I walked the 4-mile distance from our apartment in Lacoste to Bonneiux in search of an ATM. I traipsed across still-frozen fields as a short cut. Their crop, which looked like rows of tumbleweeds anchored low to the ground, wispy and brittle, brushed against my pant leg. Unlike the level, angular farmlands I was accustomed to in the states, these fields were poured into the rolling valleys of the Luberon Mountains. Their rows were uneven in length—some just a few strides long while others crawled up the hillsides.
A few days later, with some cash in hand, I was able to taxi a ride to Bonneiux, this time in search of a pharmacy.
"What do they grow there?" I asked the driver in one part French and two-parts charades, pointing to the field I had trespassed earlier in the week.
"La lavande."
I should've guessed. Lavender is to Provence what a cheese steak is to Philadelphia. When I first moved into my stone-walled apartment, I noticed dried lavender bouquets adorning every windowsill.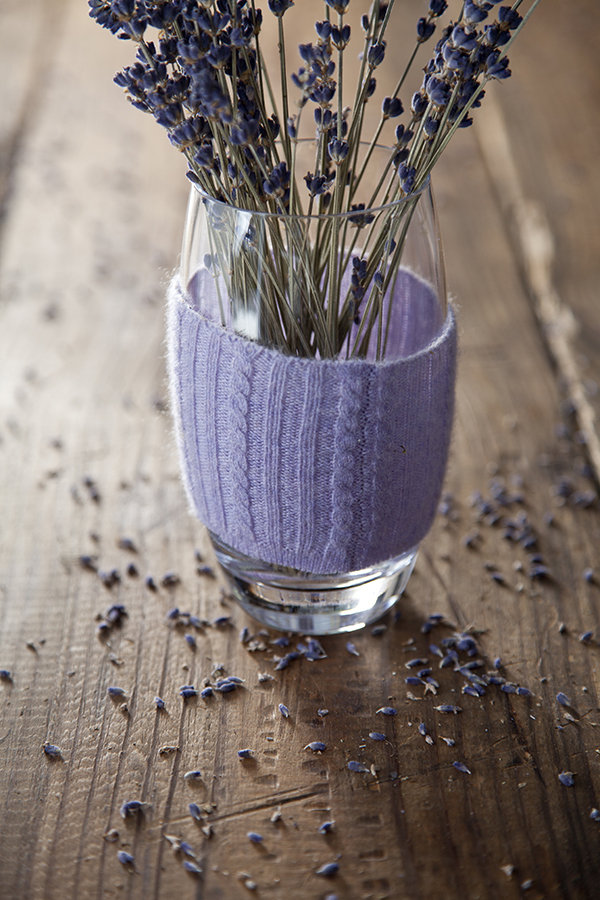 "It keeps the scorpions away," I was told, at which point I bought a bushel of dried lavender at the marketplace and replaced the dusty bunches at the windows, and put additional bouquets at every drafty threshold. In a medieval village, there are plenty of crevices in which le mistral and, more important, tiny scorpions could blow through. The lavender blockade provided a sweet-scented sense of security.
The lavender there—like France's version of milk and Frosted Flakes—was different than stateside. It was not a fabricated scent that you find in so many perfumed soaps and lotions. It was light, sweet and earthy all at once. It smelled, for lack of a better term, authentic.
For me, the scent of lavender quickly became synonymous with my time in Provence, like some people remember the salty seaside smells of their childhood vacations. We stumbled across the Musée de la Lavande in Coustellet on a return trip from Avignon and learned the history of harvesting lavender in the region and the modern process by which it's distilled into essential oils. I bought the perfumes, the lotions, the sachets. I never encountered a single scorpion, save for a dead carcass.
But I didn't see the lavender bloom.
I left Provence mid March. The sun had become a more common sight over my final days there. As I took one final walk along the winding roads that I figured I'd never be fortunate enough to return to, I noticed a subtle green hue dappling my field of tumbleweeds. Within a matter of weeks, billowing rivers of silvery purple blooms would swell through the valleys, sweetening the air. But not soon enough.
At that moment—at that expectation—I promised to return to Provence to see the lavender bloom.
Libbie's Styling Props: Shot on old wood planks. The dried lavender is in a glass from William's Sonoma. The purple cashmere cable knit around the glass was the cuff from an old sweater.