Best of 2012 – Number Sixteen
Recipe by Lula Mae Gibson and her Granddaughter Libbie Summers
Photography by Chia Chong
Styled by Libbie Summers, katherine sandoz, Brooke Atwood and Andrea Goto
Models: Latoya Rivers and Matilda Rivers
A little less sugar than my Grandmother Lula Mae's pie, but still packed with the same amount of love…and flavor.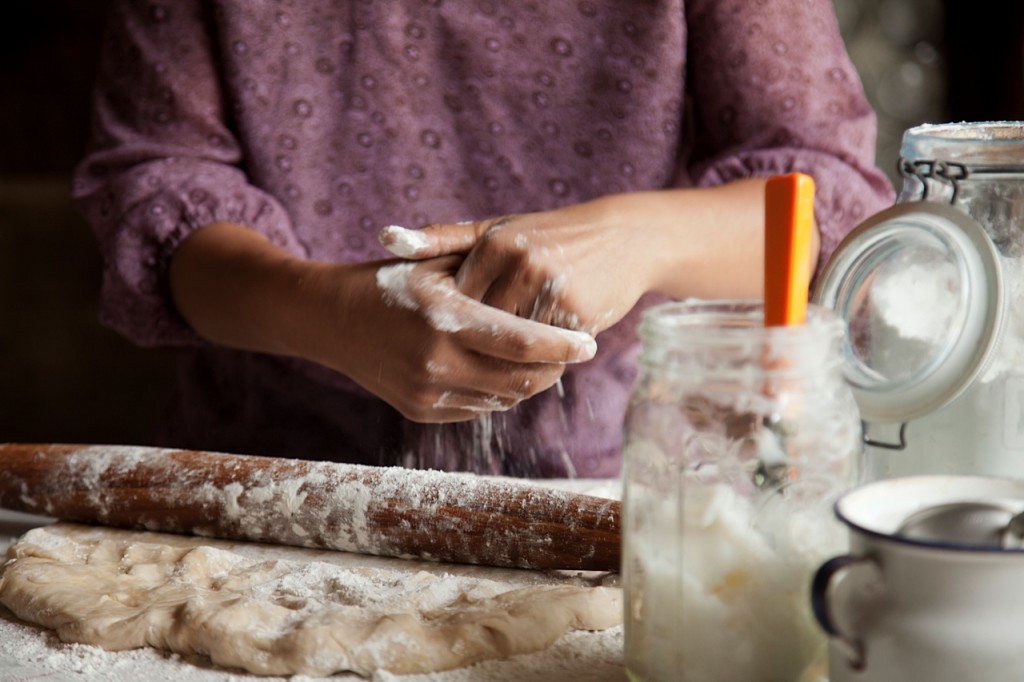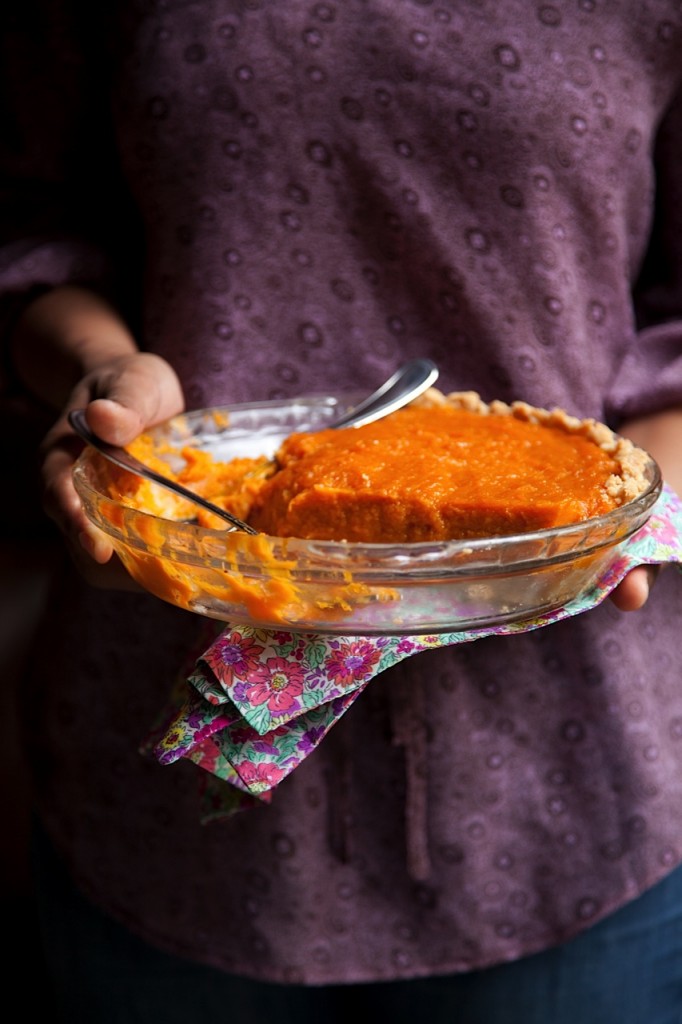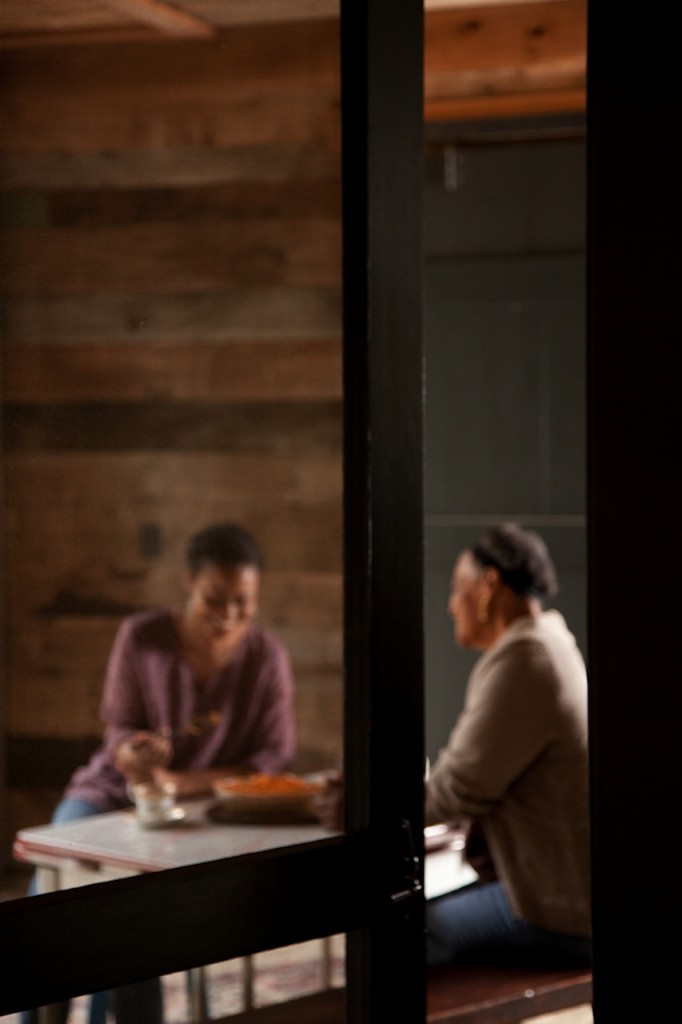 Southernish Sweet Potato Pie
Ingredients:
2 cups mashed, cooked sweet potatoes (2 large sweet potatoes)
½ cup butter, room temperature
¼ cup sugar
½ cup light brown sugar
½ cup evaporated milk
3 eggs, room temperature
½ teaspoon ground cinnamon
pinch of nutmeg
pinch of ground ginger
pinch of ground allspice
pinch of salt
½ teaspoon vanilla paste (can sub 1 teaspoon vanilla extract)
1 9-inch prepared pie crust, unbaked
whipped cream for serving
Directions:
Preheat oven to 350º F.
In a large mixing bowl, add mashed sweet potatoes and butter. Mix with a hand mixer until smooth. Add in sugars and milk and beat until smooth. Add eggs one at a time (beating after each addition). Add in remaining ingredients and and beat until smooth. Pour into the prepared pie crust (you will probably have a little left over) and bake until beginning to brown and is still slightly jiggly (approximately 50 to 60 minutes). Allow to cool for a minimum of 3 hours (pie will finish setting) before serving.  Serve with a dollop of freshly whipped cream (I like to add a little bourbon to the whipped cream or just a pinch or two of cinnamon to fancy it up).
Serves: 8
Prep Time: 20 minutes
Cook Time: 1 hour
Difficulty: Easy if you buy a crust. Medium if you make your own….PLEASE make your own.
Libbie's Food Styling Props: The beautiful hands of Latoya Rivers are holding the pie with a cute flower napkin sewn by katherine sandoz. Shot on location at The Ford Plantation. Thank you to my husband's boss and his wife, Jeff and Karen Hughes, for allowing us to come and play at their carriage house while no one was home.