Recipe courtesy of Latoya Rivers
Photography by Chia Chong
Styled by Libbie Summers
Still Grandmother's pecan pie, just a little hipper.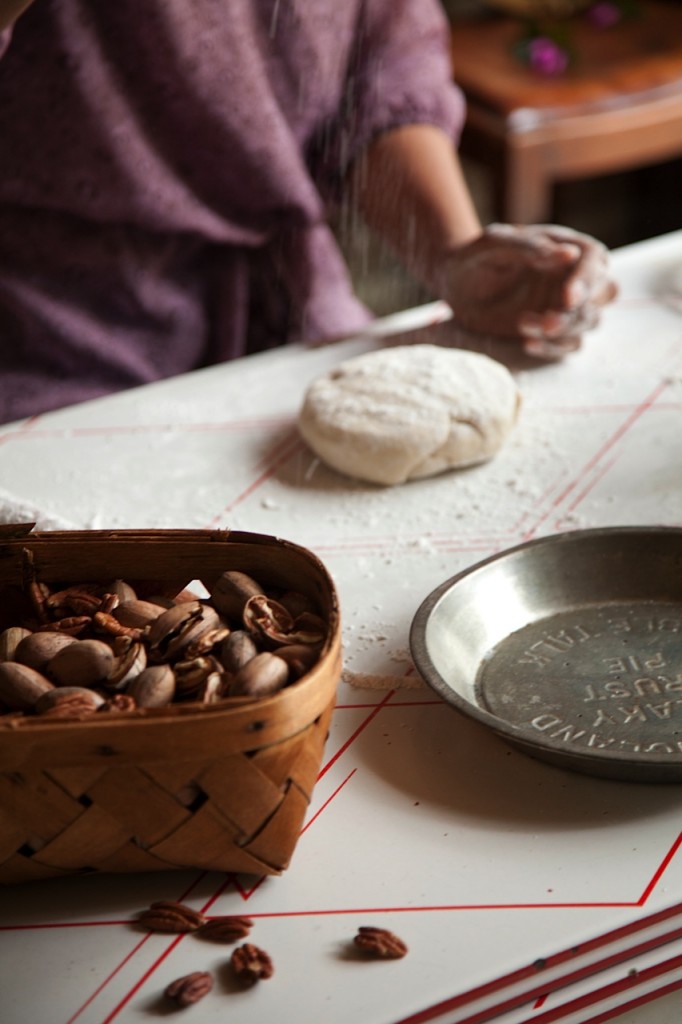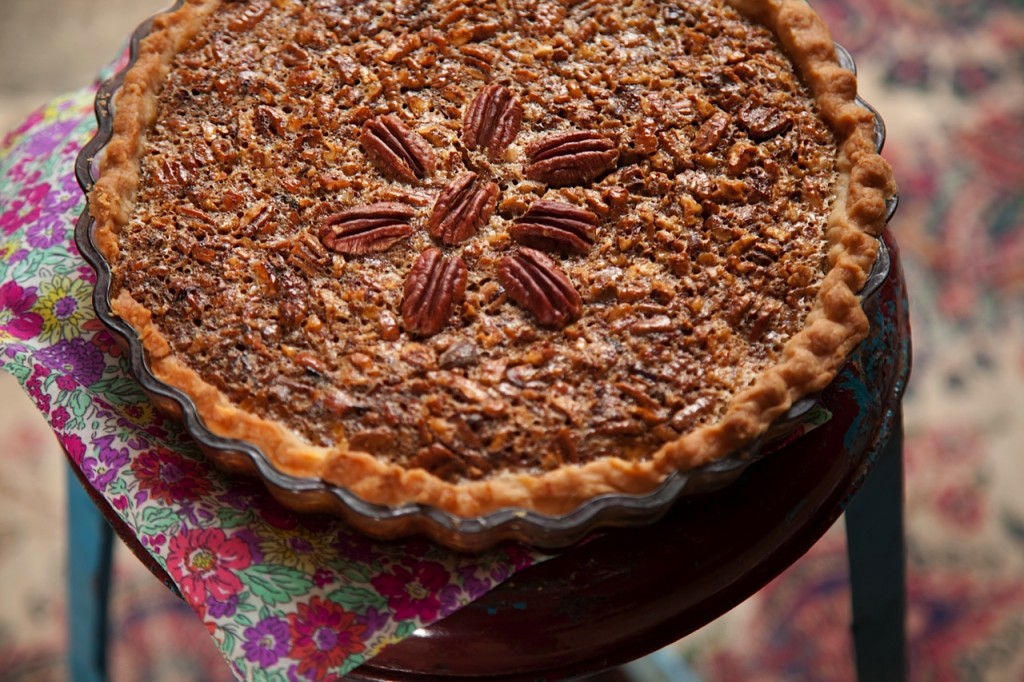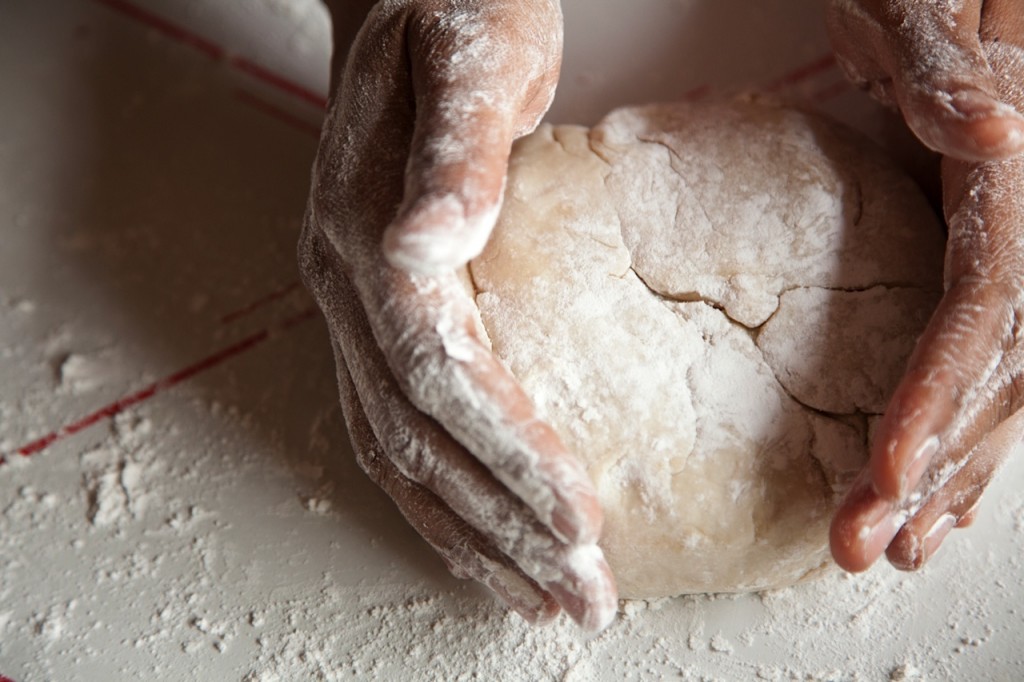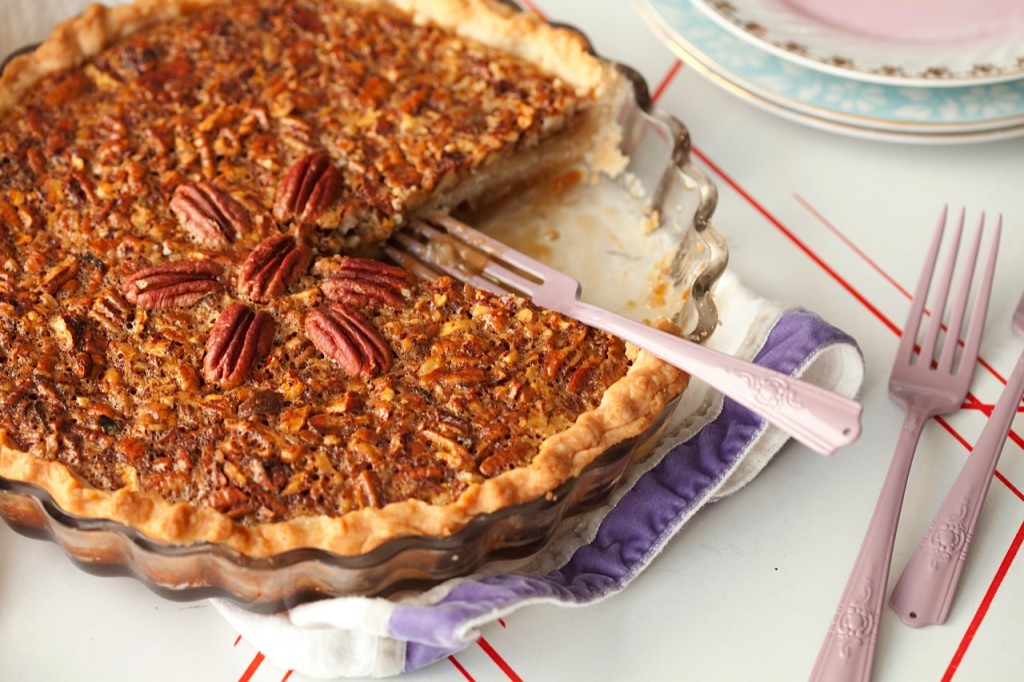 The New Pecan Pie
Ingredients:
1/2 cup light corn syrup
1/2 cup brown rice syrup
3 eggs
1 cup turbinado sugar
2 tablespoons butter, melted
1 teaspoon vanilla extract
1- 1/2 cups chopped pecans
1 (9-inch) prepared pie shell, unbaked
Directions:
Preheat oven to 350º F.
In a large mixing bowl, stir together the syrups, eggs, sugar, butter and vanilla. Fold in pecans. Pour into the unbaked pie shell and bake until set, but still slightly jiggly in the center (approximately 60 to 70 minutes). Cool for 2 hours before serving.
Prep Time: 15 minutes
Cook Time: 70 minutes
Inactive Time: 2 hours
Difficulty: Easy
Libbie's Food Styling Props: Images of Latoya Rivers working the pie dough were shot on location at The Ford Plantation. The pie with a slice out was shot atop a 1950's enamel top kitchen table borrowed from Amy Zurcher of shopSCAD. Old china in the background are pieces picked up at Lakewood Antiques Market in Atlanta, GA. Purple powder-coated flatware are the genius of designer Joel Snayd of Rethink Design Studio, and the velvet trimmed kitchen towel was purchased on One King's Lane last year…don't remember the designer, just loved it! The whole pie was shot atop a flowered cloth sewn by Katherine Sandoz and sitting on an old metal stool borrowed from the secret prop basement of shopSCAD.