Words by Brooke Atwood
Photography by Chia Chong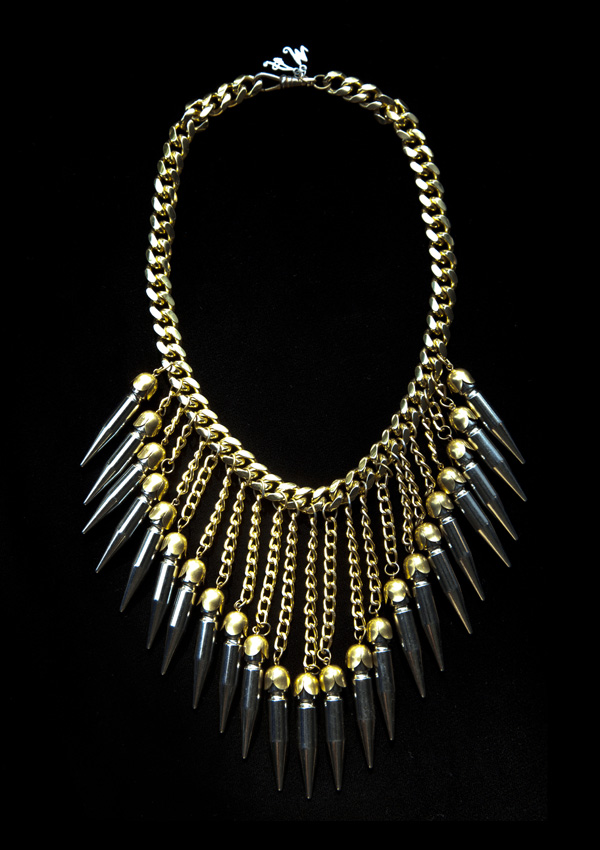 I was pretty excited when I saw this awesome shoot the gals shot in NYC about knives, allowing me to tap in to my darker side (which isn't too hard). Knives you say? Why not add some bullets to the mix? I adore this kick ass collar by Assad Mounser made with stainless steel bullet spike drops. What girl doesn't want to add some glam rock in their life? As an accessorizing jewelry junkie, on a day to day basis I am faced with the dilemma: Is it a gold or silver kinda day? No worries with this piece, it's gold and silver mix make it super versatile to wear with whichever my heart desires that day. Yes, day.. I wear this in the daytime with jeans and tees and will also be wearing tonight to my first holiday party for the season!
Artist: Assad Mounser
Title: Shine a Light Long Point Collar
($395) available at Assad Mounser