Photography by Chia Chong
Words by Libbie Summers with Andrea Goto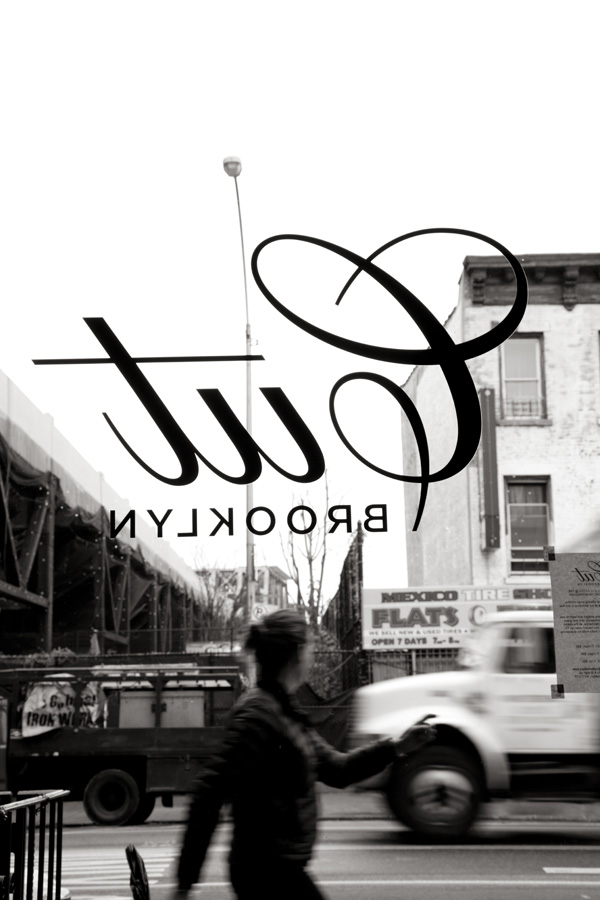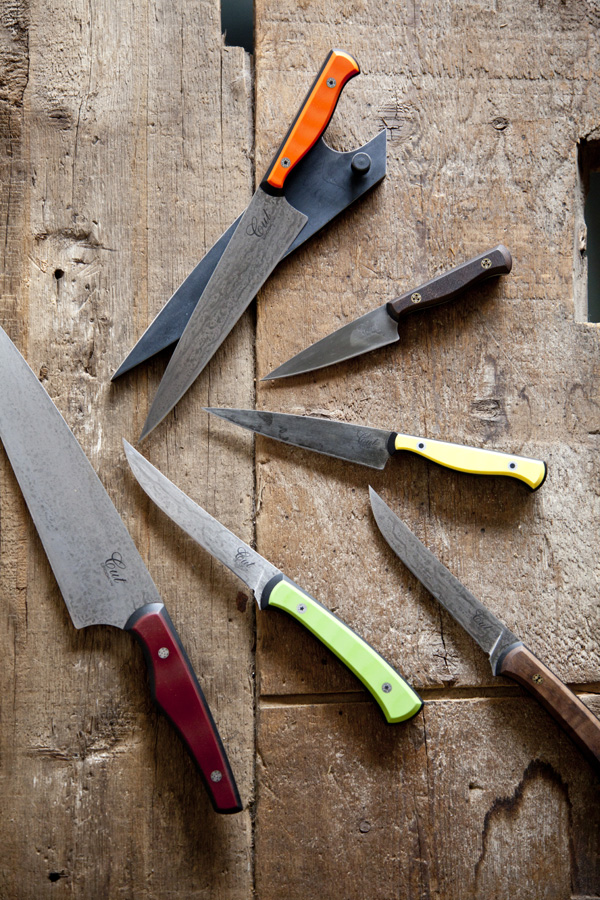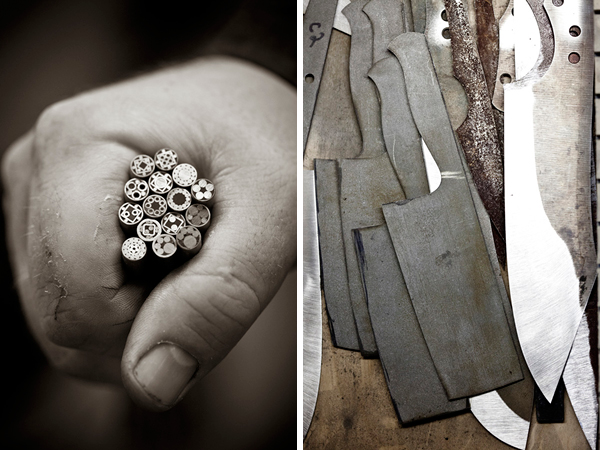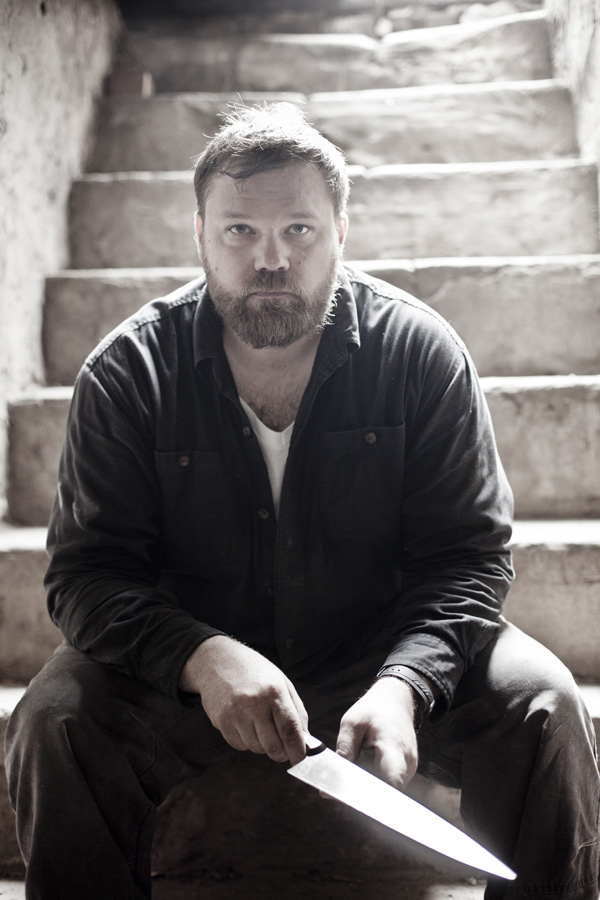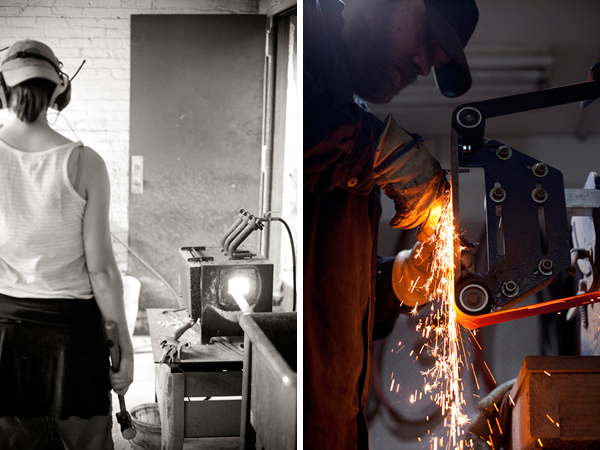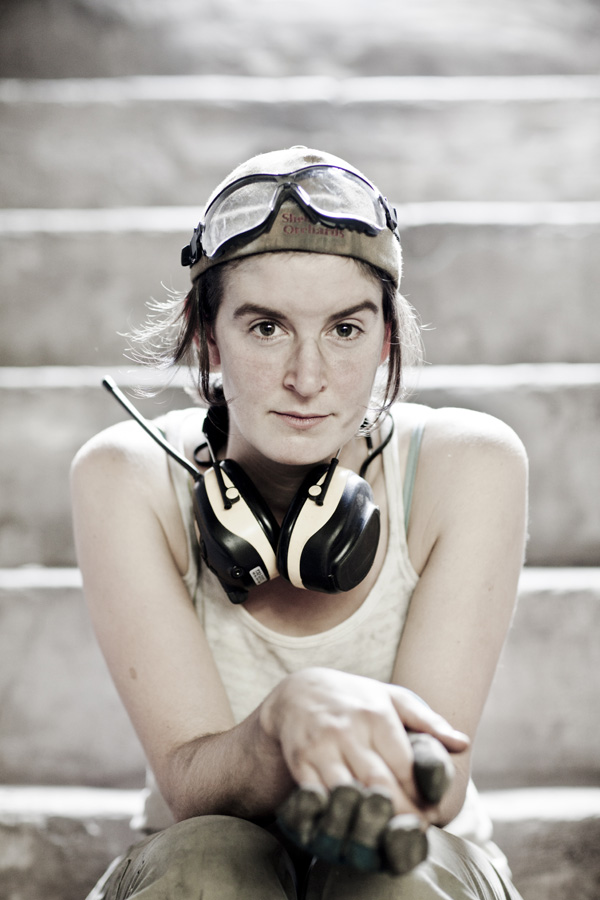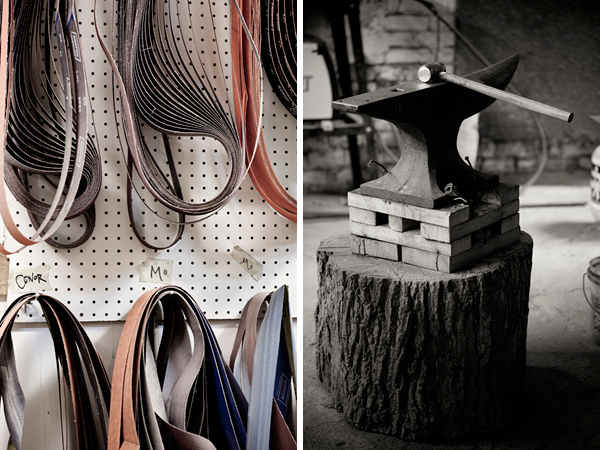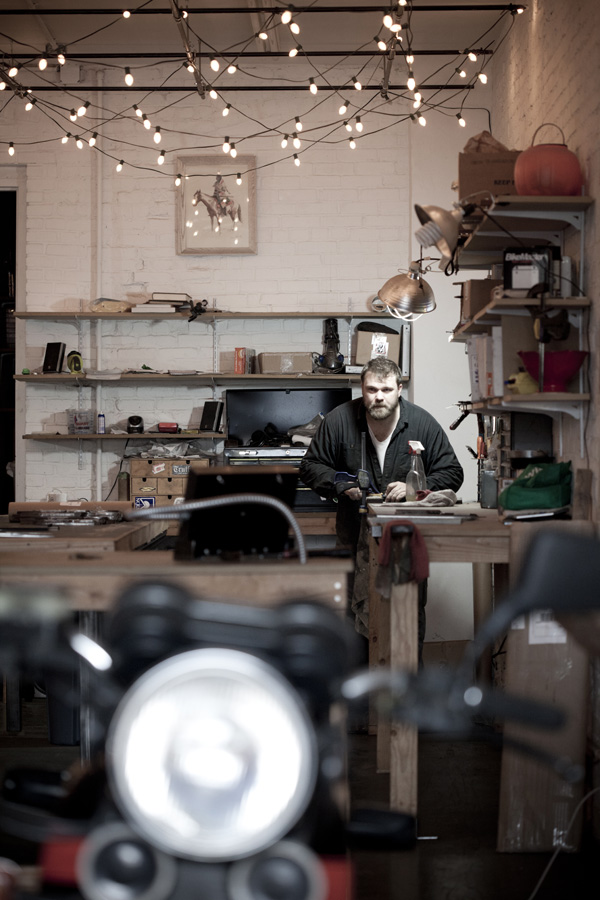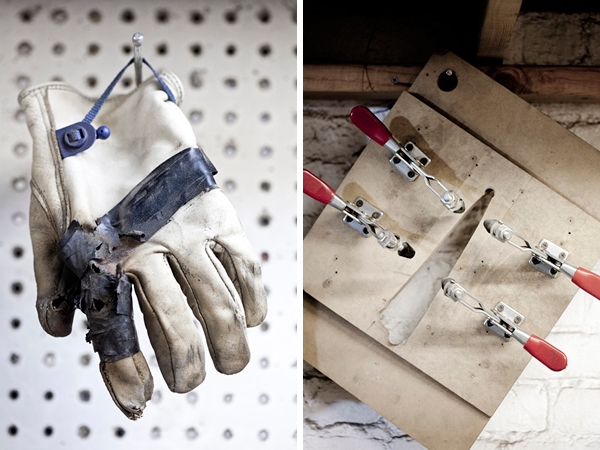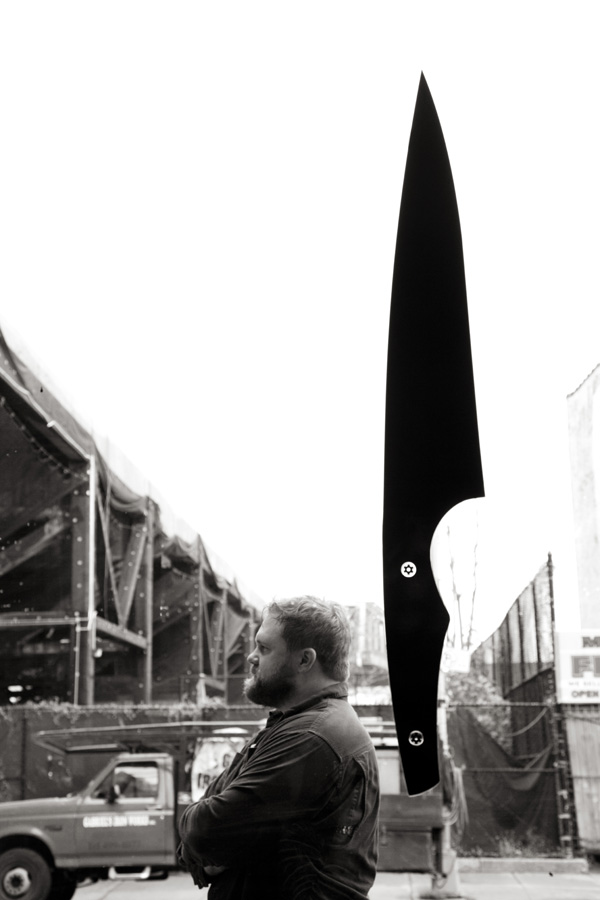 The steps leading to the basement of Cut Brooklyn are so narrow you have to turn sideways to negotiate them. I'm following behind the shop's owner and artisan knife maker, Joel Bukiewicz, which makes me feel like I just got a backstage pass to the coolest show in town. Joel has a quiet presence, which somehow seems at odds with a big guy who makes sharp knives. He's genuine and makes you feel as if you're the most important person he's talked to all day. His knives are things of exquisite beauty—I know because my husband bought me one for my birthday. It's entirely handmade, down to the mosaic pins in the handle designed by a woman in Oregon. Mine is orange. It arrived in a custom wooden case with a personal, handwritten note from Joel. I didn't know anyone in New York even used a writing pen any more.
The knife is beyond perfection, but it was the note that got me, and ultimately why I looked Joel up while shooting in New York. It was thoughtful and funny. Writerly, but without bullshit.
Turns out, Joel's first craft is writing. But frustrated and disillusioned by his inability to publish his first manuscript, he stopped writing altogether and moved onto a farm. He didn't, however, stop creating. He channeled his energy into creating, well, just about anything with his hands. He fixed things. He made furniture. And then one day, he made a knife. It was tangible, useful and permanent—a refreshing alternative to the toil of writing. But making knives isn't like knitting a potholder. Joel's hands are decorated with cuts and burns.
Those hands brace the wall as we lumber down the steps. It's winter above ground, but the basement in Gowanus feels like a scorching Southern summer. The heat from the ovens startles me, but not as much as the girl who stands dangerously close to them, banging away on steel. She wears a tank top, a backwards baseball cap and a fine layer of grit. When she looks up, I can't help but think of Amelia Earhart. Maybe it's the protective eyewear, but I think it has more to do with the self-assured way she pushes the sweat across her forehead with the back of her hand. Chicks who forge knives are badass, and she is no exception.
Joel introduces her as his protégé/assistant, Moriah Cowles, a nice addition when you have a waiting list that pushes late into next year. But Joel finishes every knife that leaves his workshop, which, believe me, makes them every bit worth the 5 bills. Ask him if he's ever made a perfect knife and he'll reply steadily, "Every one is perfect."
While the basement looks a little "Dr. Zhivago" with everything in grayscale except the flames and brightly colored knife handles, the upstairs is mutedly hip. A cat meanders aimlessly, lights are casually strung over the ceiling and an old motorcycle sits in the middle of the room. I don't think it works or has any really purpose, but for some reason I can't imagine the space without it. Everything belongs here. Everything has its place. And though he came to this craft on an indirect route, so too does Joel.