Words and Fashion Picks by Brooke Atwood
Photography by Chia Chong
On Site Styling by katherine sandoz and Libbie Summers
Model: Andrea Goto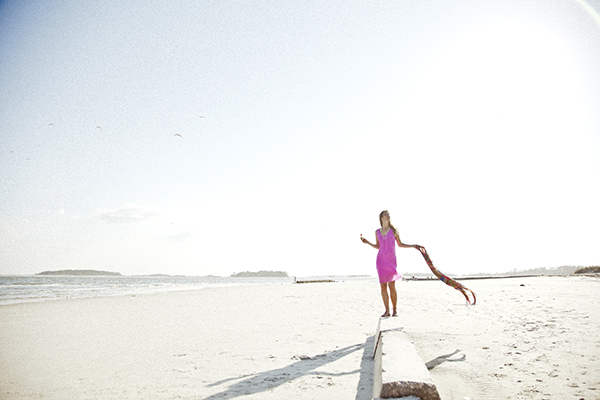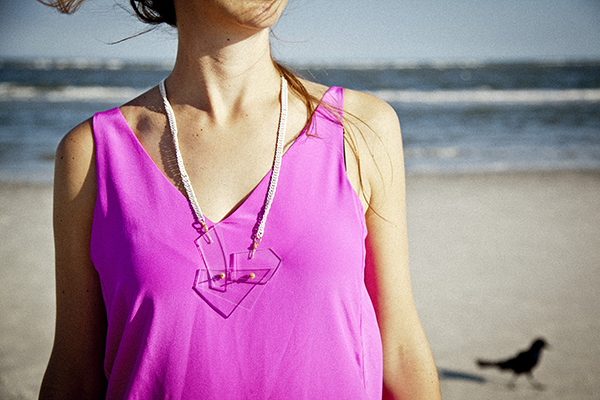 Oh dear watermelon, I have a crush on you….your vivid color combinations that you wear so well, your pure and sweet insides, your ability to quench and fulfill at the same time. I heart you. Can we date? Speaking of dating…I love this simple silk tank dress by Tibi, with potential to dress down, OR up.. ya know, for a date! I, of course, like to have huge arm and neck parties with simple attire… so, I chose this over the top mother of a necklace… so pure like with it's clear lucite construction, yet fierce with it's domination and confidence at the neck party! Wear your watermelon well.
On Model:
Lucite constructed necklace by Hanna Goff ($48)
Magenta Silk Tank by Tibi. Available at Copper Penny ($440)
Scarf (stylists own)
Bird (timely beach bonus)