Words by Libbie Summers
Photography by Chia Chong
Styled by katherine sandoz, Brooke Atwood and Libbie Summers
Model: Andrea Goto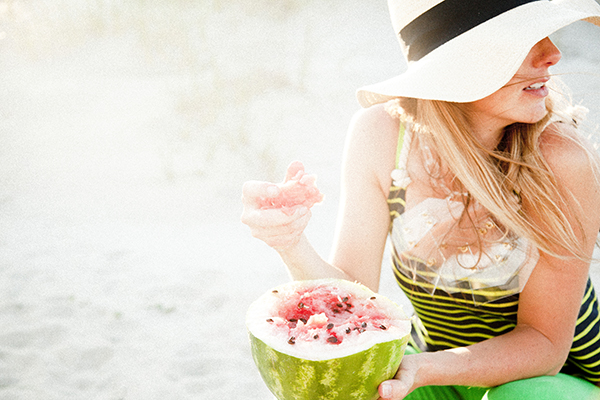 BACKSTORY
Her parents named her Breeze, but she prefers to go by her middle name –Adrianna. An only child, Adrianna's world fell apart when both her parents were killed in a tragic automobile accident the summer of her Junior year in high-school. In the wake of their deaths, she ran from the sadness of her home in California to undergraduate school on the East coast. A savvy girl, Adrianna realized her look (the all-American girl look) was everything she saw in the editorial pages of glossy fashion magazines. After lightening her hair two shades and losing ten pounds on her nearly six foot frame, she landed her first job for the American retailer, J. Crew. It was her natural beauty that paid her way through undergraduate school, but her brain and fortitude were what helped her graduate Summa Cum Laude from Wharton some years later.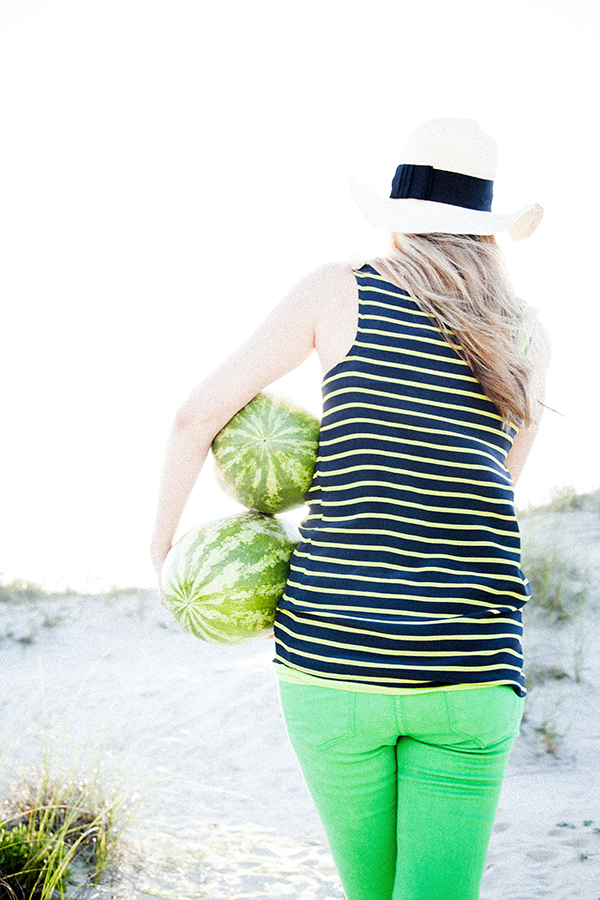 Now a mother herself, each year during the second week of July, Adrianna leaves her own young family and  heads to the beach for a quiet celebration on the anniversary of her parent's wedding day. She chooses to celebrate the happiest day of their lives instead of the saddest day of her life. In the back of a rented pick-up truck, she packs the only things she has left of theirs. A well-worn Baroque legged chair with a fading silk plaid fabric –the chair she remembers cuddling in as her Father read each night's bed-time story. A melon colored scarf that her Mother would wear to the local farmer's market each Saturday, a jar of shells collected at the small beach near their California home and two watermelons –the much loved summer fruit of both her parents.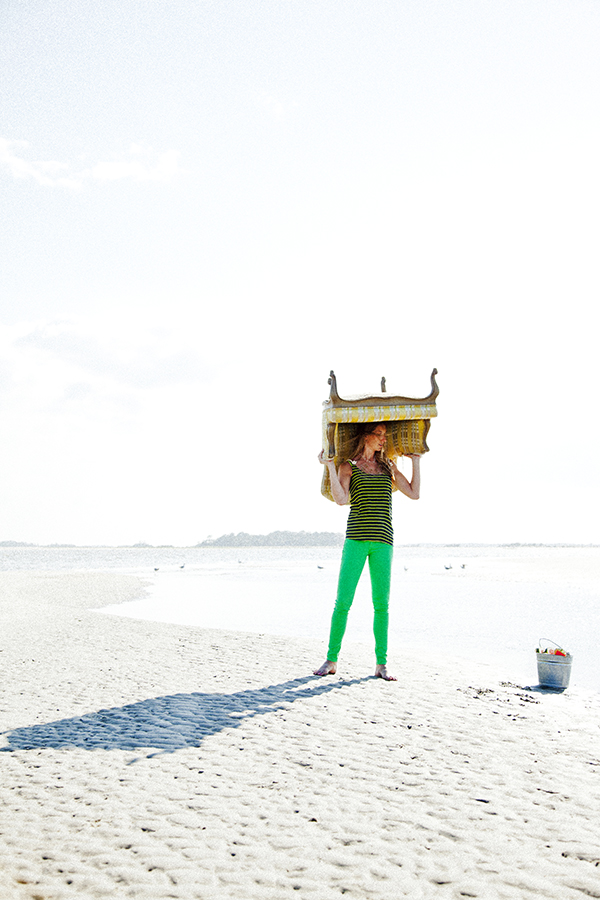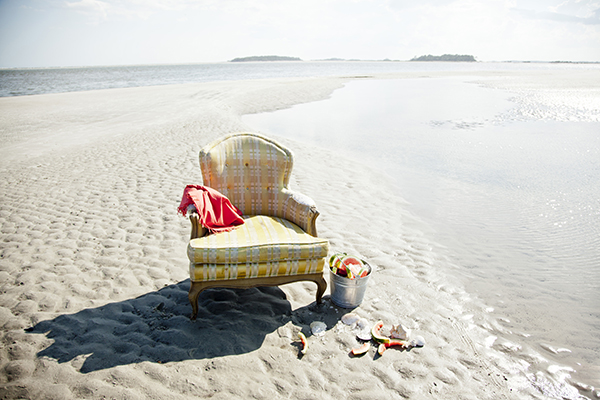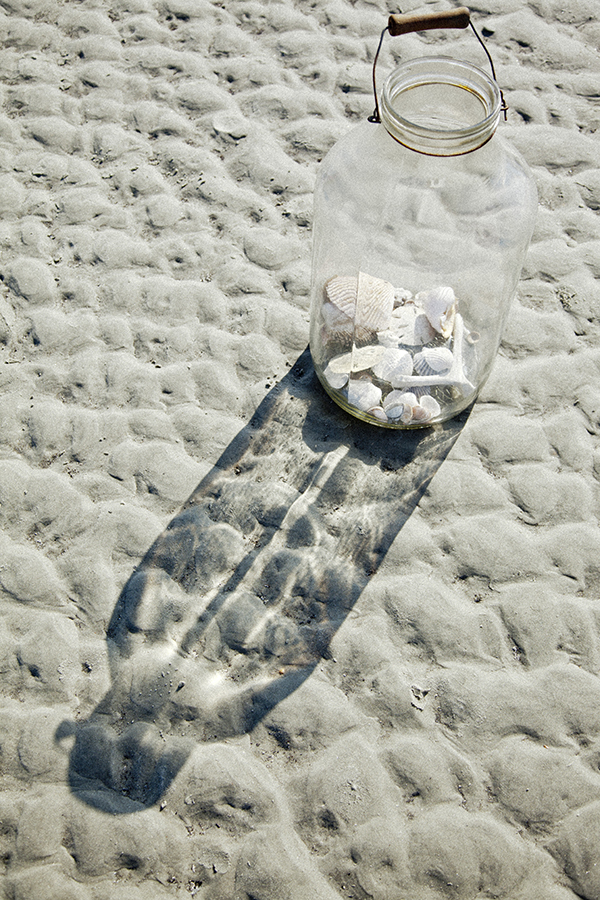 Hauling her family treasures and a bucket of just cut watermelon slices to the water's edge, Adrianna sits in quiet reflection of the past year –rewriting the scenes of her life to include her parents presence. As the sun sets over the ocean she closes her eyes and remembers her Mother's comforting smile and the woodsy smell of her Father's after-shave. She cries. Taking the first bite of a cool watermelon slice, she remembers her Father picking her Mother up in his arms and spinning her around on the checkered linoleum floor of their cozy kitchen. Her Mother's tiny feet 18-inches off the floor and the hem of her favorite green cotton dress inching up her legs as they danced to Todd Rundgren playing on the stereo. Both of them laughing, heads falling back –so very much in love. Adrianna smiles as she takes the second bite of the crisp melon slice.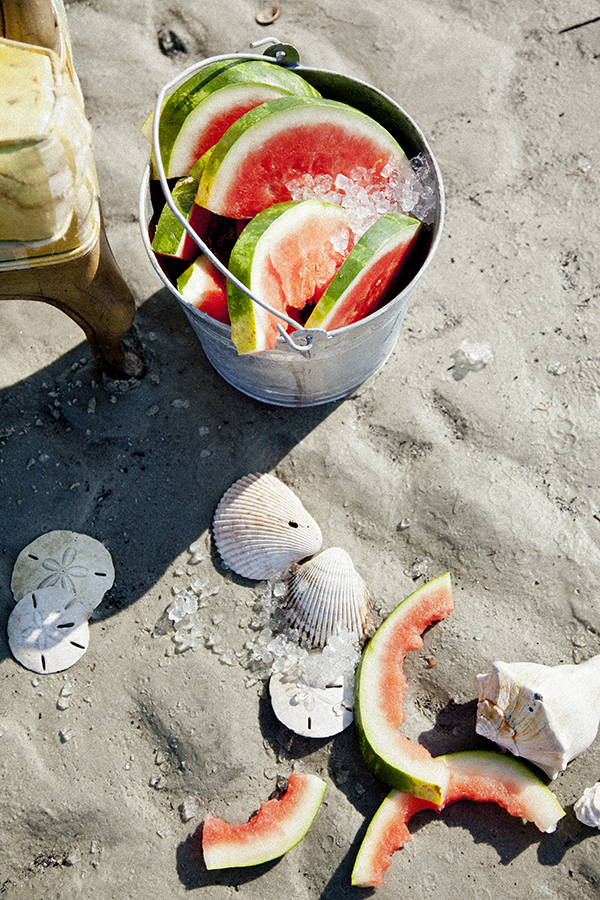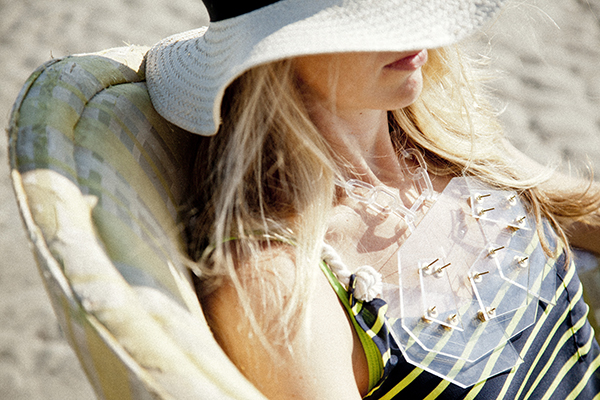 SCENE
On Model:
Green jeans by Flying Monkey. Available at Fab'rik ($78)
Striped green silk tank with rope ties by Drew. Available at Copper Penny ($138)
Hat available at Urban Outfitters ($48)
Motherboard lucite necklace by Hanna Goff ($145)
Watermelons grown in Georgia
Shot on location at Tybee Island, GA (South beach)