Artwork and Words by katherine sandoz
Photography by Chia Chong
Styled by Libbie Summers
While you might follow this recipe, you may not arrive in the exact same place as Roberto Leoci. This is the beauty of discovering one's purpose.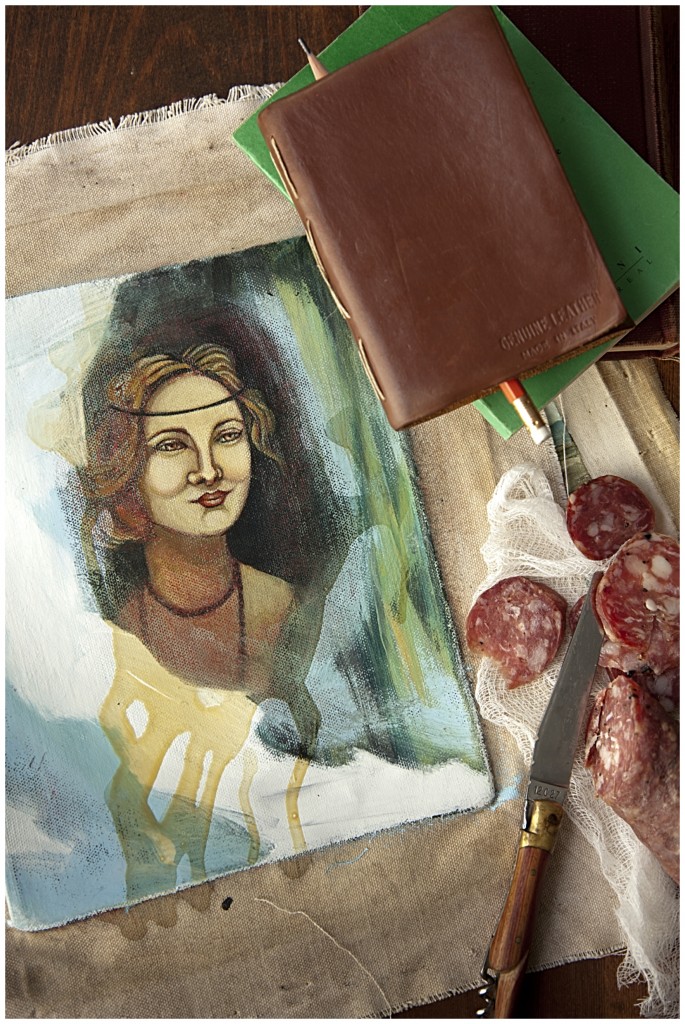 Roberto's Life
Ingredients:
1 bushel foreign travel
2 generous shakes respect for the past
3 treasured journals
20 years hard work
8 truckloads romance & passion
1 tattoo for each remarkable experience
Directions:
(sprinkle all with healthy dose of optimism & humor)
Shake, rattle, roll! Don't wait for it to cool!
("Lacie: after Leonard da Vinci", 10" x 8", mixed media on canvas, 2012.)
original Salted & Styled artwork available here