Artwork and Words by Katherine Sandoz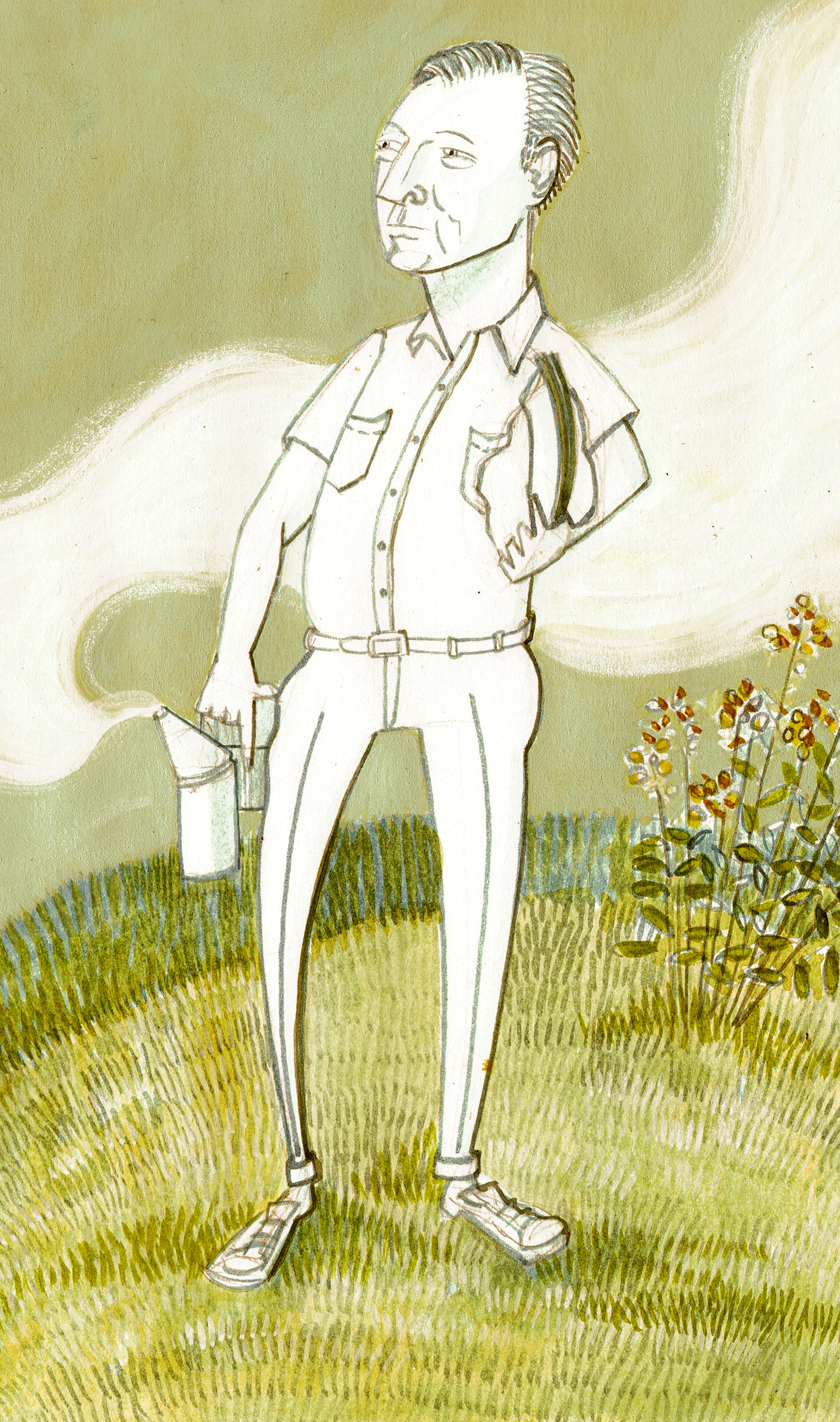 Never have met a beekeeper I didn't like.  They strike me as a breed apart and I believe they think they're special too.  But with a quiet charm and disposition that signals  "we-do-tricky-work".  I'd say still waters run deep, but bees rarely rest and I guess keepers have to cut and run not infrequently.
When we asked Mr. Bobby if he'd ever been stung by bees, he answered modestly, "Naw.  Not too many.  Maybe about four thousand?  Though it sure takes the stress of  my work day."
("bobby colson",  11" x 8.5", mixed media on index, 2012)
original Salted & Styled artwork available here
For a special treat, listen to beekeeper Bobby Colson here.