By Andrea Goto  ·  Photography by Chia Chong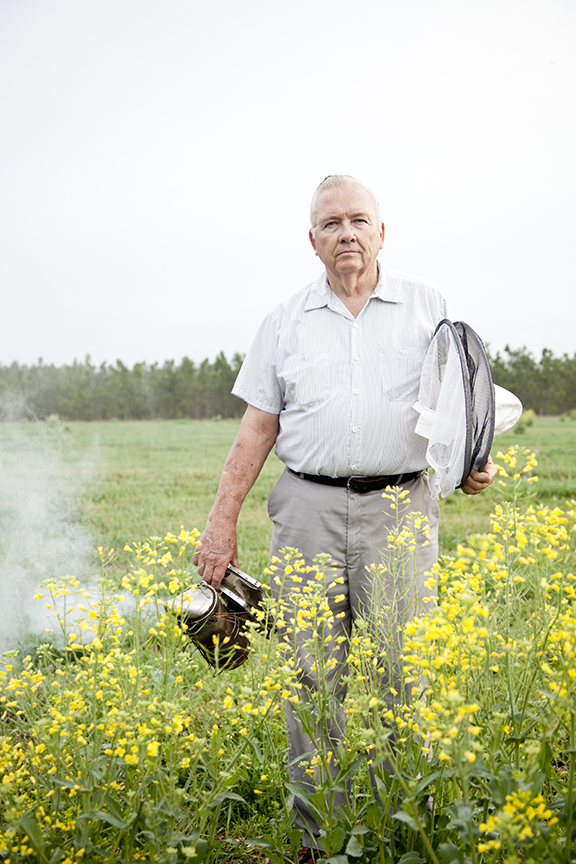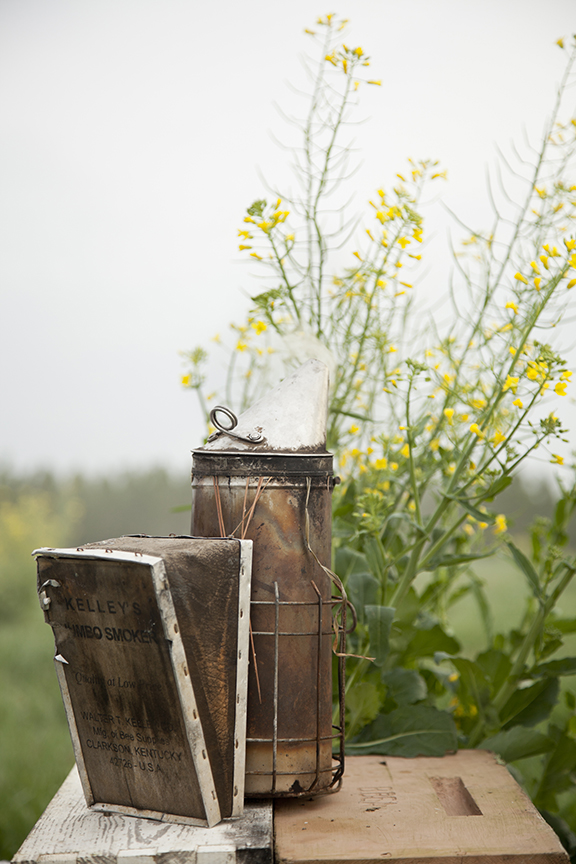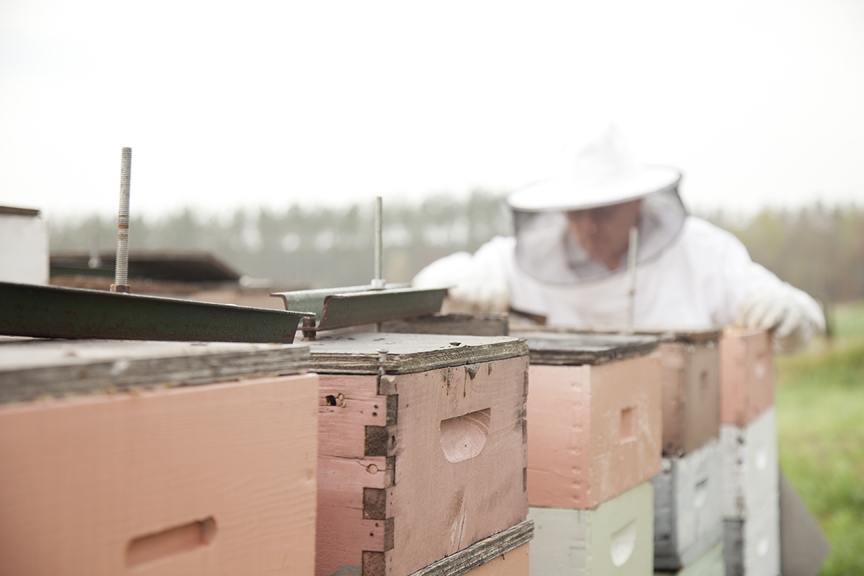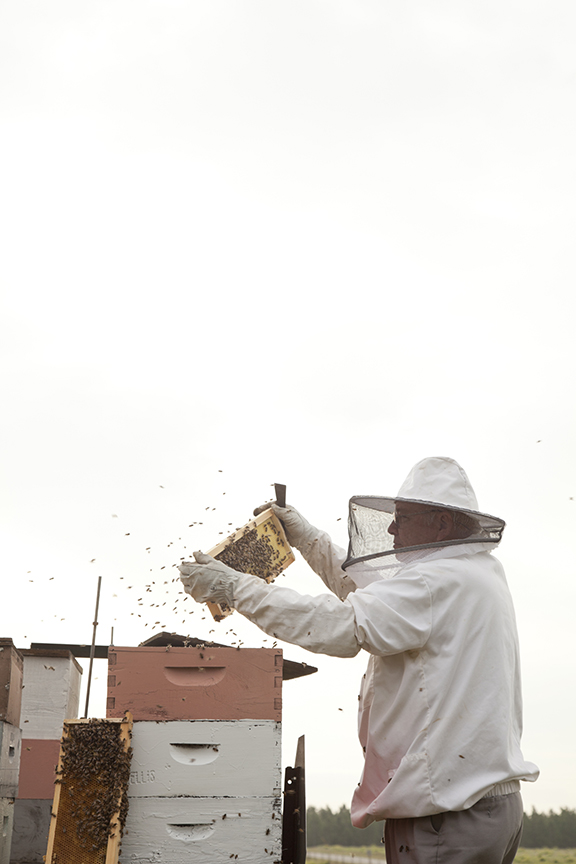 If you drive far enough away from civilization you come upon something that feels more authentically like life. It's not a life with which I'm familiar, and yet the wide-open space, the simplicity of sprawling fields cut into perfect right angles, feels just right.
We descend upon the Lee Family Farm in Bulloch County at sunrise, the sleep still in the corners of our citified eyes as the bright sun cuts across the horizon. It's eerie and beautiful—in the distance, a few workers dot the fields in meditative labor, looking like solitary statues emerging from a thick blanket of silencing fog.
Silence—except for the persistent hum of bees.
 The beekeeper, Bobby Colson, moves slowly and intently with hunched shoulders as he works among the hives perched on a flatbed trailer parked in an adjoining field. Even from our relative distance we can see thousands of bees sing and dance around him as if he were the Pied Piper. He smokes them into a quiet sedation and goes about his steady work, making sure that the bees are adequately pollinating Lee Family Farms and harvesting honey to be sold at market under the label B&G Honey. 
But the bees are doing their work this morning, rambunctiously six-stepping on the petals of canary yellow flowers sprung up at random across the field. Bobby tells us it's wild canola.
 When he opens up the hives, he announces that the bees are in a good mood today.
"If it's raining, I will not go in there. Or if it's cold I don't try to go in there. You learn after awhile. A good sunny day is the best time to go in."
 His reverence for the bees is contagious. So is his calm. The bees dart between us by the dozens, but they're uninterested in our presence. We are with them, but we are merely observers of their tireless work that ultimately drives them to an early death.
"A honeybee only lives for six weeks because it works itself to death," Bobby says matter-of-factly. It's a characteristic we both admire and deplore.
 The bees force us to move slower—our movements become more exacting so as not to interrupt their mission and the strange landscape we've entered into. It feels strange to lounge in the midst of this death-rush of activity. But again, it feels just right.