Photography by Chia Chong
Video by Juwan Platt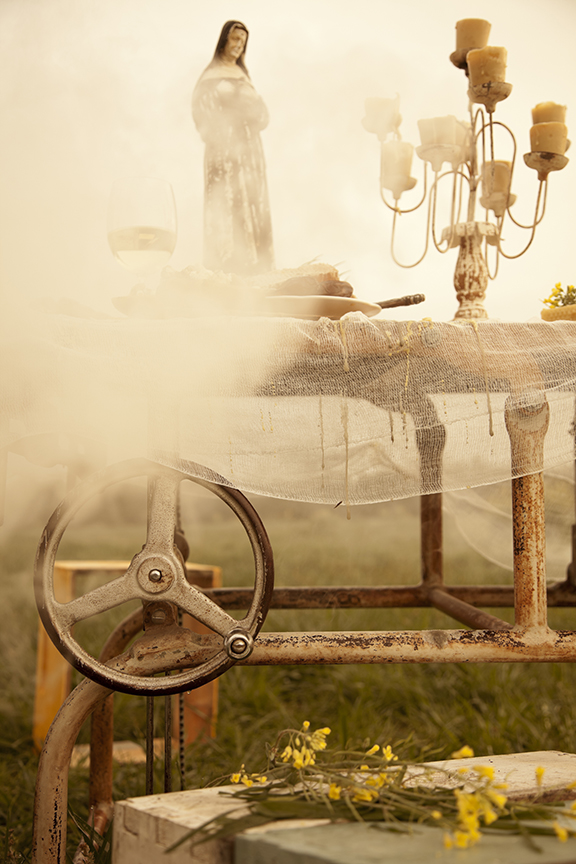 Food is our trigger to all design. Its color may inform our fashion, its texture may inform our artwork. Its shape may inform our interiors and its flavor will always inform our table. This week we are inspired by –honey.
The calm sweet afterglow of a bees feverish work and the ethereal quality of smoke and morning light. A caramel colored morning. Today, the talents of videographer Juwan Platt are showcased in a behind the scenes video he produced during our early morning photo shoot with Georgia beekeeper, Bobby Colson. Tomorrow Mr. Colson's "voice" is captured in two ways. First, by profile writer Andrea Goto and secondly, by podcast co-hosts Brenda Anderson and Libbie Summers. Thursday, we'll share a recipe inspired by Mr. Colson's wife. Over the weekend, artist Katherine Sandoz shares her own vision of our new favorite beekeeper. As always, the thoughtful beauty found in the photography of Chia Chong keeps each story buzzing. Join us each day this week to celebrate the queen bee in all of us and the elixir she works so hard to produce.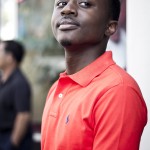 A student of photography and videography, Juwan Platt is a youthful sprite with the soul of a man 4 times his age. A visual storyteller, he enjoys capturing people in their natural element allowing life to be their only stylist. His website, The Innovative Mint, showcases life's unmarred photographic flavor better than any five-star restaurant. Juwan is a lover of travel, good food and well-fitting pants.