Video by Juwan Platt
There's none among our creative collective who didn't fall under the spell of videographer, Juwan Platt. Juwan, our new friend, is an old soul with a young eye. Always dressed to impress, he followed us around for three weeks while we produced a 22 page Savannah Magazine feature as well as tons of online collateral for our own site. We are happy to share this, the first of 5 short videos Juwan did chronicling our somewhat unorthodox process. Thank you Juwan…we owe you.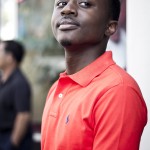 A student of photography and videography, Juwan Platt is a youthful sprite with the soul of a man 4 times his  age. A visual storyteller, he enjoys capturing people in their natural element allowing life to be their only stylist. His website, The Innovative Mint, showcases life's unmarred photographic flavor better than any five-star restaurant. Juwan is a lover of travel, good food and well-fitting pants.