Produced, Edited, and Co-Hosted by Brenda Anderson
Co-Host: Libbie Summers
Sound Engineer: Clayton De Wet
Artwork by Katherine Sandoz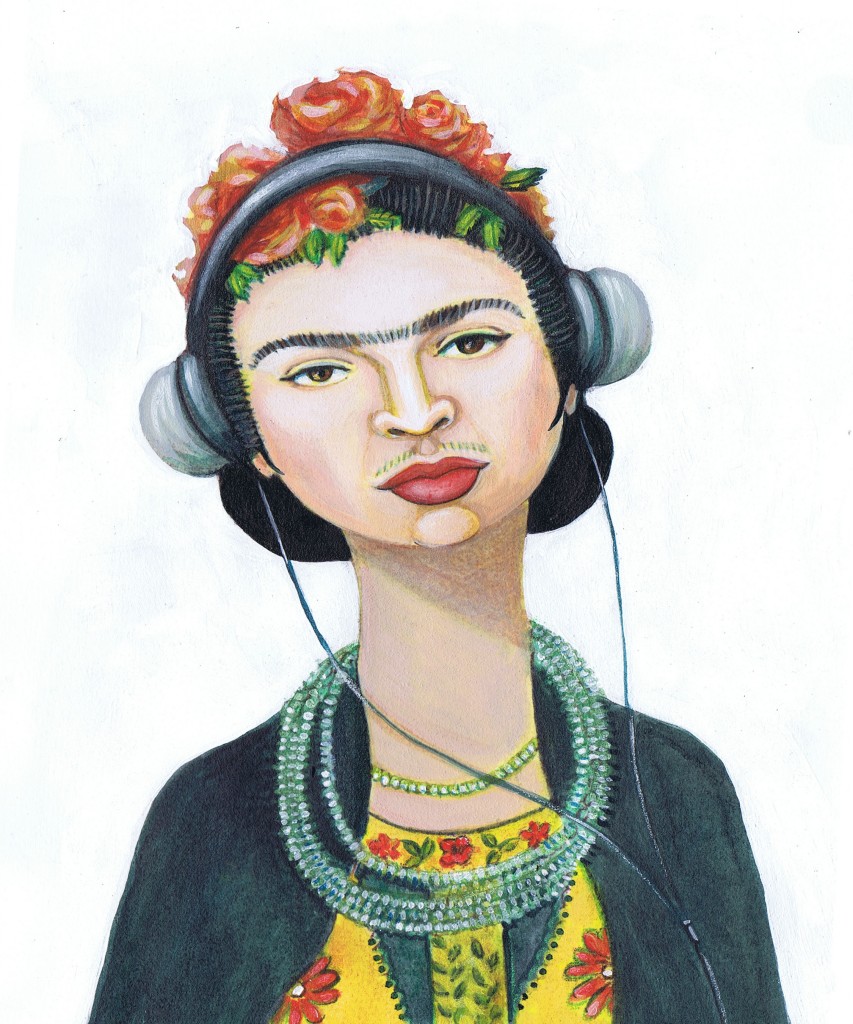 This week on Simmer Down, Libbie and Brenda are South of the Border (in their minds) for Cinco de Mayo!  Have a listen and get fun facts about Cinco de Mayo and Napoleon. Two great Mexican recipes and plenty of laughs!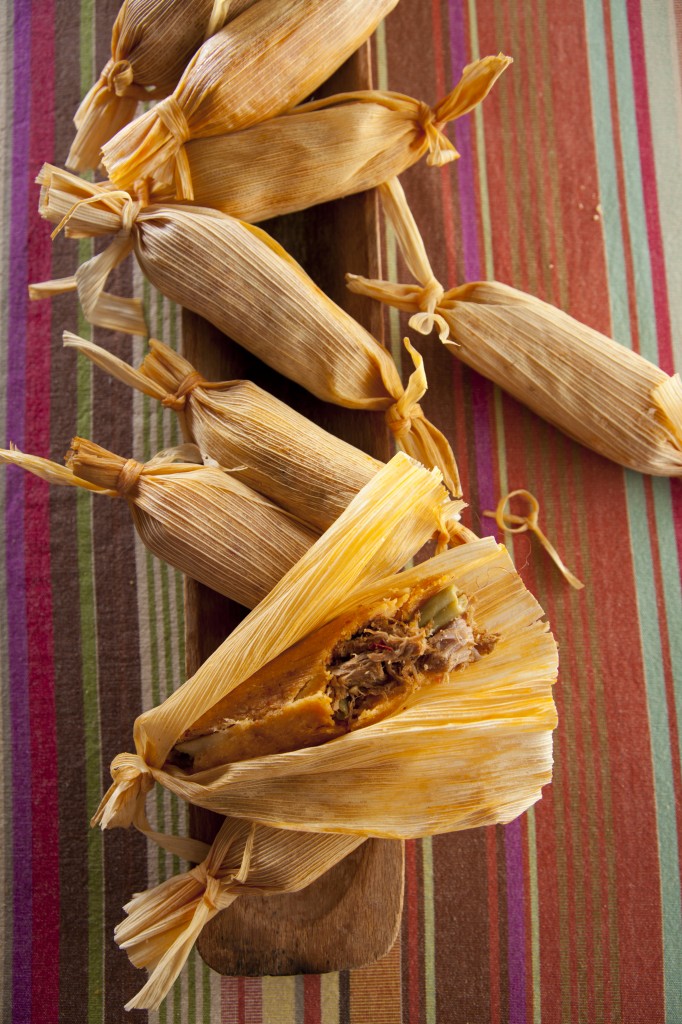 Midnight Pork Tamales
 Ingredients:
30 corn husks
1 (2 pound) Boneless Boston Shoulder Roast, trimmed and cut into 2″ chunks
2 teaspoons ground cumin
4 cloves garlic, smashed
1 teaspoon salt
2 cups pork stock, (can substitute chicken stock)
2 ounces dried Anaheim chilies, reconstituted in cold water and pureed, divided
1 (14.5 ounce) can green beans, drained
1 (15 ounce) can potatoes,drained and julienned into 40 pieces
Tamale Dough:
4 cups Maseca (instant corn masa mix)
2 teaspoons baking powder
1 teaspoon salt
1 cup leaf lard, melted (can substitute vegetable shortening or corn oil)
2 cups pork stock (can substitute chicken stock)
Directions:
In a large mixing bowl, add corn husks and cover with hot water. Weigh down with a plate to keep husks submerged. Soak husks, changing water as it becomes cold, until pliable (approximately 1 to 2 hours).
In a dutch oven over medium high heat, add Boston Shoulder Roast pieces, cumin, garlic, salt, stock and three-fourths of the chili puree. Bring contents to a boil. Cover and reduce heat. Simmer until meat is tender and can pull apart with a fork (approximately 2 hours).
In a blender, place reconstituted chilis and 2 tablespoons of the water they were soaking in and puree. Stir half of this puree into the pulled pork. Set the rest aside.
For Tamale Dough:
In a large mixing bowl, whisk together maseca, baking powder and salt. Stir in leaf lard and reserved chili puree. Gradually add pork stock until a spongy thick dough (cookie dough consistency) is formed.
To Assemble:
Have green beans and potatoes ready.
Wipe any excess water off the pliable husks. Tear 40 thin long strips out of the additional 10 husks to secure the tamales once filled.
Working with one husk at a time, spread a layer (1/4-inch thickness) of the dough over the corn husk leaving a 1/2-inch space around the edges. Place one heaping tablespoon of pork mixture in the center along with 1 green bean and two pieces of potato. Roll the tamale up lengthwise and secure each end by tying with the corn husk strips. Repeat with the remaining husks. If you have leftover meat mixture, save it for a great pulled pork sandwich or on your morning eggs!
To Cook:
In a large stock pot with a steamer insert (I use a large lobster pot), add water up to a height that won't touch the tamales when you place them in the steamer. Lay tamales in the steamer and place a wet towel over the top. Cover with lid and steam for approximately 1 hour. You may need to add additional water during the cook time.
To Test for doneness, remove one tamale and unroll to remove from husk. If the dough is sticking to the husk, it is not quite done. Return to pot and steam for an additional 15 minutes. Serve warm.
Libbie's Note: Reconstituting chilies in cold water helps to retain their original heat. Once reconstituted, if your chilies are too hot you can boil them to reduce some of their heat. Once tasted and if they are still too hot, just rinse them, change the water and boil again.
Yields: 20
Prep Time: 90 minutes
Cook time: 3 hours
Difficulty: Medium…tamales are a labor of love.
Recipe courtesy of Libbie Summers from The Whole Hog Cookbook (Rizzoli 2011)
Photography by Chia Chong
Salsa Verde
Recipe by Patricia Jinich
Ingredients:
1 pound green tomatillos, husks removed and rinsed
1 garlic clove, peeled
1 to 2 jalapeño or serrano chiles, more or less to taste
1 cup of cilantro leaves
1/4 cup of white onion, roughly chopped
1 teaspoon of kosher or sea salt, or to taste
2 tablespoons of safflower or corn oil
Directions:
Place the tomatillos along with the garlic cloves and the chiles serranos in a pot and cover with water. Place over high heat until it comes to a boil. Simmer at medium for about 10 minutes, or until tomatillos change their color from a bright to a pale green. Cook through until they are soft but are not coming apart.
Place tomatillos, garlic and chile (you may add one chile first) and 1/2 cup of the cooking liquid in the blender and puree until smooth. Incorporate the cilantro leaves, onion and salt and process again. Taste for salt and add more if need be. Also taste for heat; you may add the other chile in pieces until you reach your desired heat level.
Heat the oil in a pot over medium heat. Once it is hot but not smoking, pour in the sauce and bring it to a boil. Simmer over medium heat for 6 to 7 minutes, until it thickens a bit and deepens its flavor and color. Turn off the heat.
Once it cools down, you may store it in a closed container in the refrigerator for weeks. However, the heat level of the sauce will diminish as the days go by.
Mentioned in this podcast:  Patricia Jinich, The Whole Hog Cookbook, Soiree, Mexican Cultural Institute
original Salted & Styled artwork available here