By Amy Zurcher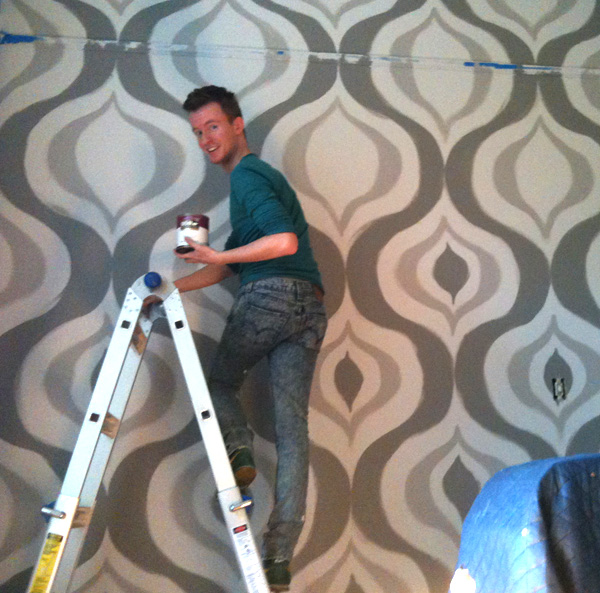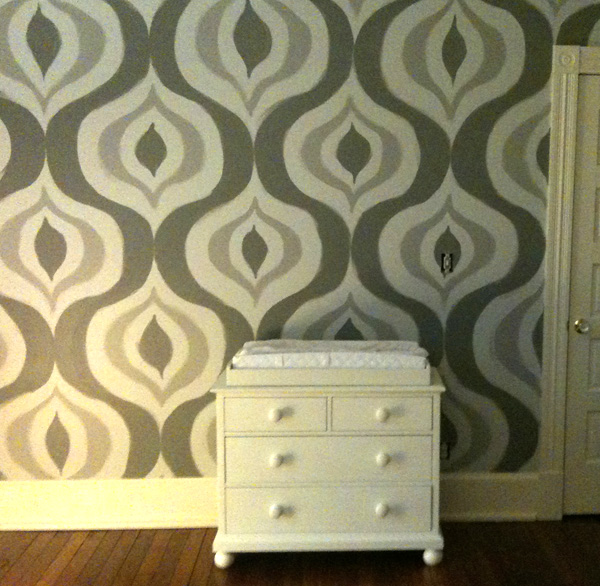 We are about to undergo "Operation Ogee" in celebration of this week's muse: the onion.  No worries, this DIY onion project is totally doable – just sit back as my dear, dear sweet friend Kyle Millsap peels it  off layer by layer. We are talking about painting stacked onions on the wall but no one needs to cry about it. You won't shed a tear—I promise!
So, who is this Kyle Millsap, you ask?  For starters, he is an artist, a designer, a stylist, wise sage and a true gentlemen's dandy. This darling fellow is easy on the eyes (see above…and below) and has an impressive collection of bow ties and man brooches. Is that important? You wonder. Methinks so. Kyle and I have frequently been partners in crime in many a creative endeavor spanning from creating a glorious catalog to decorating an 18-foot Christmas tree at the White House. In fact, he is one of my most favorite people ever and hopefully from the information I have just shared, he is now firmly established as a style icon, and quite possibly king of DIY to boot!
This week I'm suggesting that maybe a room in your home would benefit from the likeness of our muse, the onion painted all around it. And what room wouldn't benefit from a textile-like onion patterned to its walls? Kyle demonstrates step by step how to create a Middle Easterner pattern called "ogee," which is a curve shaped something like an "S" and, when repeated and inverted, resemble stacked onions one on top of the other. In his original blog post on this subject he coined the event "Operation Ogee". He was asked to design a baby boy's room and immediately knew he would be introducing an unlikely color selection—a palette of sophisticated and un-baby like greys. Considering his client was actually a friend, the design had to be super cool and modern. Thus, he considered the ogee pattern. Contemplating this ogee pattern with its vibrating, undulating and symmetrical swirls, lulling me into a hypnotic state of serenity, I wonder if Kyle had considered this wall treatment beyond just decoration. Was my thoughtful friend hoping to bring the soon to arrive baby to a state of relaxed tranquility through the rhythmic ogee trance? Is it actually stimulating, the repetition of undulating onions? A new-to-the-world brain of the baby could certainly start off on the right foot in such an artfully done room with a pattern that begs for his attention.
One of the things I love most about this project is how accessible it is—wallpaper that looks like it costs a pretty penny. You can achieve the same effect, or I dare say one that is much better, by going out and picking up a couple gallons of paint and studying the the DIY tutorial links and video contained in this post. And, hey, if you are not the DIY type then I probably need to warn you that "DIY" stands for "DO IT YOURSELF." If those last words backed you into a corner and the mere thought of getting paint smeared on your clothes or trying to make sense of a ruler and some pencil marks on a big blank wall is too daunting, just give me a holler and I'll put you in contact with this creative, fashionable man and I'm pretty sure, for the right price, he'll come over and bust a serious creative move on your walls.