Words and Artwork by Katherine Sandoz
first chocolate: A love affair dating to 1900 BCE when pre-Olmecs (Mesoamerica/Mexico) drank cacao beverages.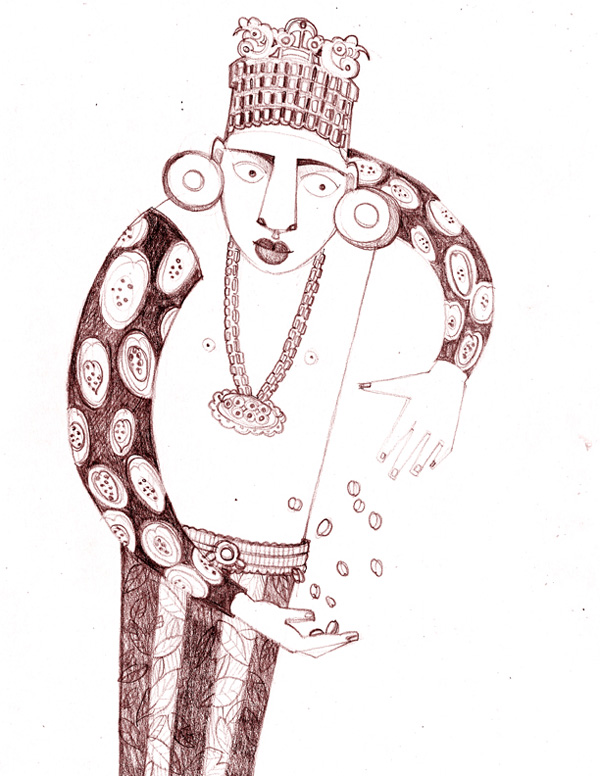 then chocolate: Aztecs used the cherished beans to pay their taxes and Mayans honored a cacao God.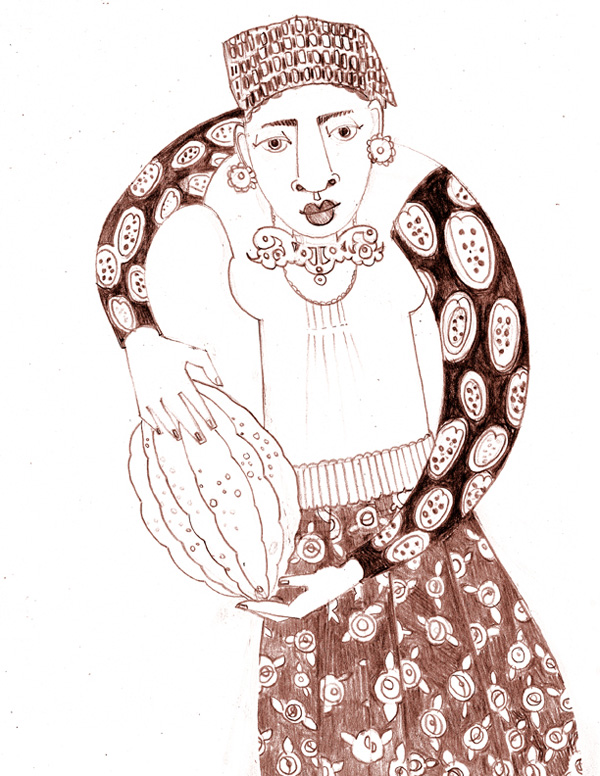 now chocolate: Farmers from the Côte d'Ivoire harvest the largest percentage of the world's cocoa crops.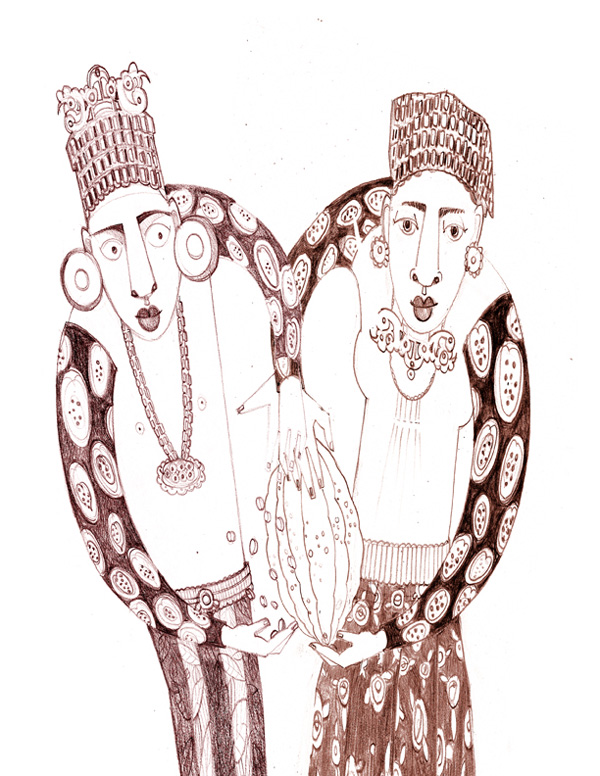 forever chocolate: But whether for symbolic, medicinal or culinary purposes, so many heart that the all-purpose treat grows on trees.
Katherine Sandoz is a victim of a Little House on the Prairie experiment, spending a large part of her childhood trail blazing the White Mountains with her trusty mare Bonnie. After an enlightening stint at Mount Holyoke College, Katherine enlisted in the United States Army where at Fort Jackson she became a expert grenade thrower (and that's not all). It is also where she first realized the warmer, southern climate suited in a big, bad way. With advertising as her first career, and art as her second and third, Katherine has called Savannah, Georgia her home since 1995. She holds dual masters degrees from Savannah College of Art and Design (SCAD) where she also taught for almost a decade. Katherine has two young boys, two dogs and just one husband who she calls "Horace" though that is not his name. She spends her "not free" time on tidal creeks and waterways where she gathers fodder for storytelling and paintings. original Salted & Styled artwork available here
(We are giddy to have the uber talented and quirky (a prerequisite for the task) Katherine Sandoz as our newest Salted and Styled team member. Each week she will be sharing one of her drawings and a quip or two –each inspired by food.)