By Brooke Atwood      Photography by Chia Chong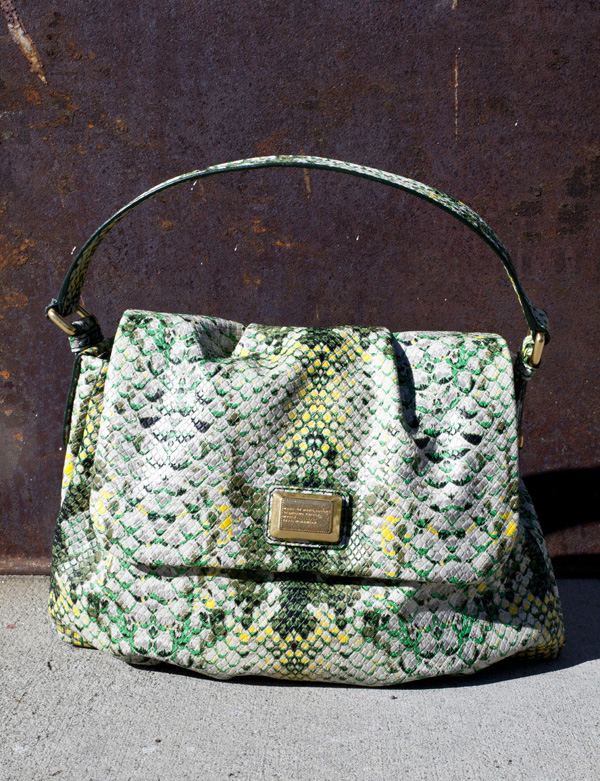 It's not been until my latter adult life that I learned that pocketbook was the universal term for "handbag". Either way, a girls gotta have one with her at all times –where else would we store our receipts and change, right? A purse defines your mood and look (I would say "outfit", but I despise that word). I have to admit I have a rather large collection of Marc by Marc Jacobs purses, and this one is on my current "must have" list. So pretty and perfectly poised, this aqua and green snakeskin bag somehow reminds me of the skin found on a flamboyant under the sea vertebrate!
I love a purse with options, and this multi-tasking bag is no exception. The versatility is found in it's detachable shoulder strap for that across-the-body look or used alone
without the shoulder strap. The Supersonic Snake Printed Lil Satchel will give any wardrobe an updated look! Trust me, I'm a professional.
Supersonic Snake Printed Lil Ukita Satchel by Marc by Marc Jacobs ($298)
Available at Marc by Marc Jacobs, Savannah, Georgia (912) 234-2800