Photography by Chia Chong      Styling by Libbie Summers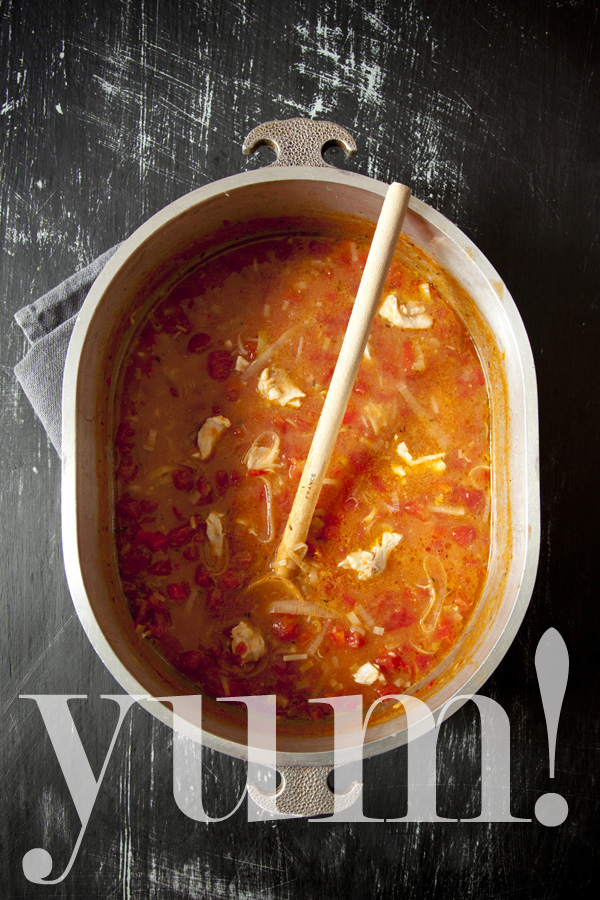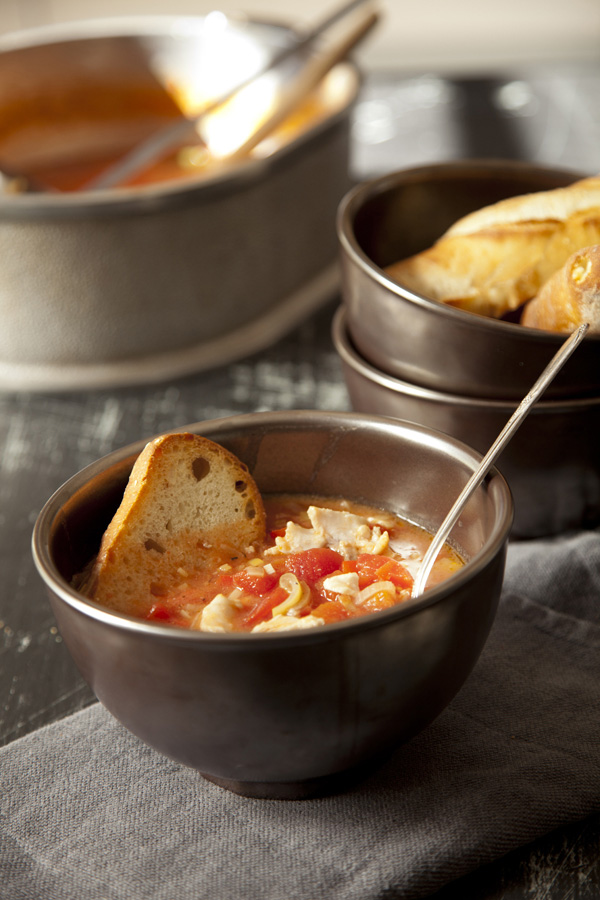 Ingredients:
2 leeks, thinly sliced (white parts only)
2 garlic cloves, minced
1 red Bell pepper, diced
¼ cup butter
2 tablespoons all-purpose flour
2 ¾ cup water
1 (35 ounce) can San Marzano diced tomatoes
¾ cup dry sherry
1 cup bottled clam juice
1 bay leaf
1 teaspoon salt
½ teaspoon red pepper flake
1 teaspoon fresh thyme leaves
1/8 teaspoon ground allspice
1 (2 to 3 pound) red snapper, filleted and cut into large pieces (can substitute any white fleshed fish of your choice)
Salt and pepper to taste
French bread, toasted
Directions:
In large sauce pan or Dutch oven over medium-low heat, add butter and melt. Stir in sliced leeks, garlic and red pepper. Cook, stirring occasionally, until leeks are tender (approximately 5 minutes). Add flour and stir until mixture thickens. Slowly pour clam juice and 2 ¾ cup. Bring mixture to a simmer. Add tomatoes, sherry, bay leaf, salt, red pepper flake, thyme and allspice. Stir until combined. Simmer uncovered for 30 minutes. Add red snapper pieces and simmer 10 minutes or until the fish is just cooked through (do not over cook). To serve, place a slice of toasted French bread in the bottom of a bowl and spoon Red Eyed Bouillabaisse over.
Yields: 6 servings
Prep Time: 15 minutes
Cook Time: 1 hour
Difficulty: Easy
Recipe Courtesy of Libbie Summers for Salted and Styled
Libbie's Food Styling Props: Vintage Pewter Chicken Roaster from Habersham Antiques Market, Soup Bowls by Juliska, French Wooden Spoon from Bowery Kitchen Supplies,