Welcome to Salted & Styled
Each week the beauty of one food related item serves as our muse. We taste it, tear it, torture it and live to tell about it through a new recipe, art piece, fashion pick, profile or design each day.
Latest Recipe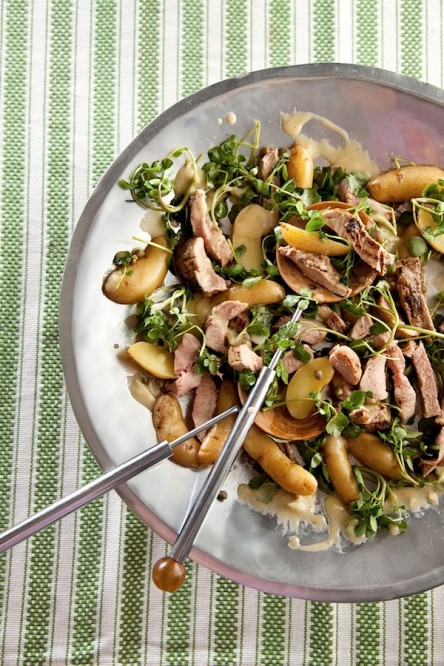 Recipe and Styling by Libbie Summers from The Whole Hog Cookbook
Photography by Chia Chong
A perfect just back from the beach or running through a backyard sprinkler recipe. One bowl deliciousness.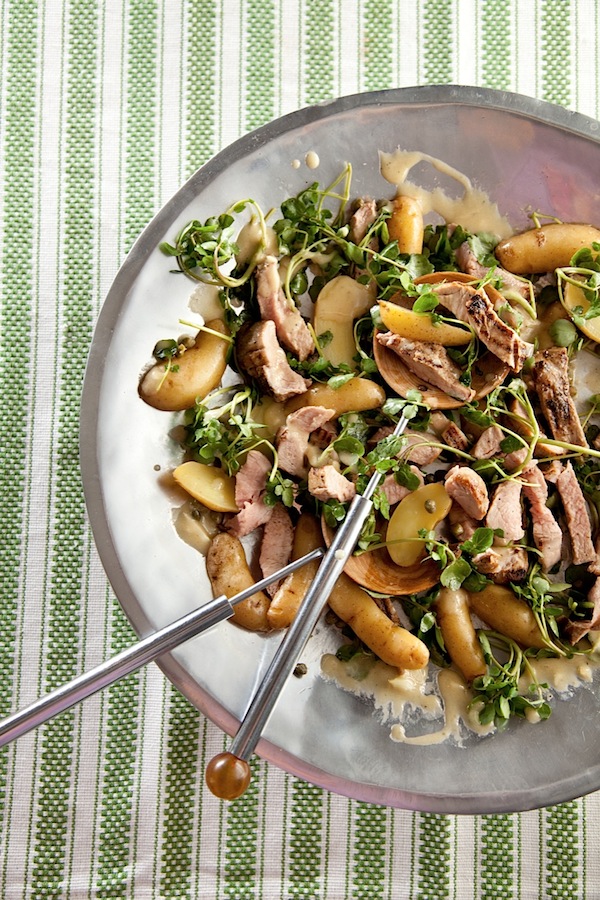 Grilled Tenderloin and Fingerling Potato Salad
(watercress, mustard vinaigrette)
serves 4
Ingredients:
1 pound pork tenderloin
7 tablespoons olive oil, divided
Kosher salt and freshly ground black…
Continue Reading