Welcome to Salted & Styled
Each week the beauty of one food related item serves as our muse. We taste it, tear it, torture it and live to tell about it through a new recipe, art piece, fashion pick, profile or design each day.
Latest Recipe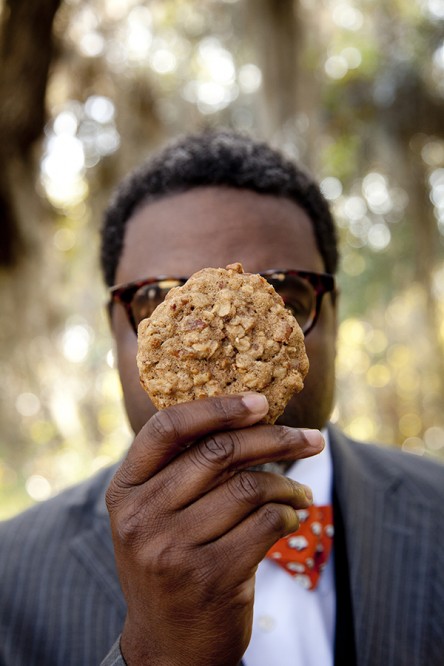 Recipe and Styling by Libbie Summers
Photography by Chia Chong
Video by Red Velvet Partners and Barrera Productions
Model: Cedric Smith
A salty, smoky, bourbon-laced oatmeal cookie for the well dressed Southern man. 
Southern Sartorialist's Cookie
makes 24 
Ingredients:
2 cups pecans, roughly chopped
1⁄2 cup (1 stick) plus 2 tablespoons butter, at room temperature
1 cup packed light brown sugar
1⁄2 teaspoon…
Continue Reading