Welcome to Salted & Styled
Each week the beauty of one food related item serves as our muse. We taste it, tear it, torture it and live to tell about it through a new recipe, art piece, fashion pick, profile or design each day.
Latest Recipe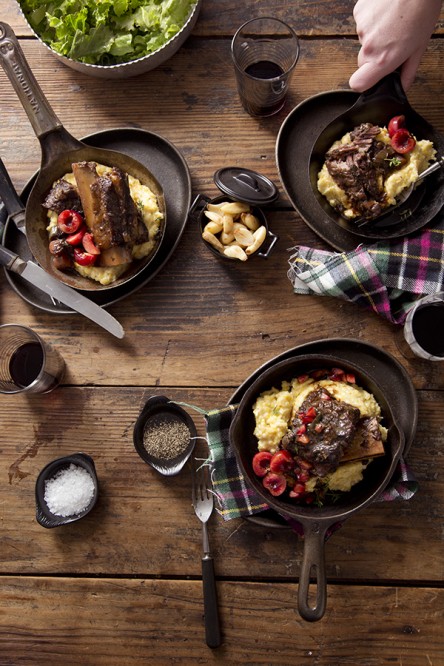 Recipe and Styling by Libbie Summers
Photography by Chia Chong
We've never met a short rib we didn't like. Garlic and Cherries? Yes please!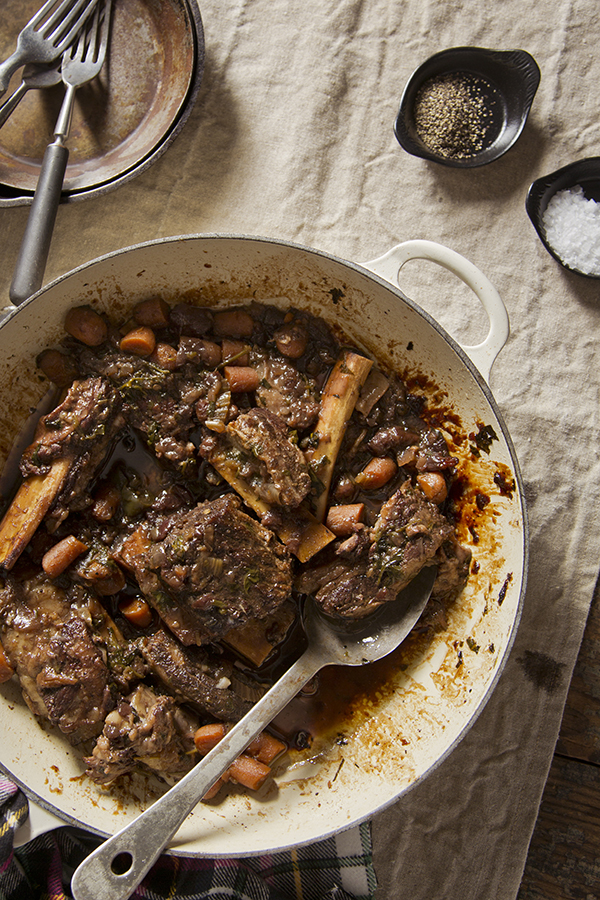 Cherry Short Ribs over Garlic Cheesy Grits
serves 4
Ingredients:
For Short Ribs
4 pounds beef short ribs
2 tablespoons olive oil
Kosher salt and Freshly ground black pepper
1 large onion, chopped
5 cloves garlic
4 carrots, chopped
1 jalapeno, sliced
1 cup water
1/3…
Continue Reading