Welcome to Salted & Styled
Each week the beauty of one food related item serves as our muse. We taste it, tear it, torture it and live to tell about it through a new recipe, art piece, fashion pick, profile or design each day.
Latest Recipe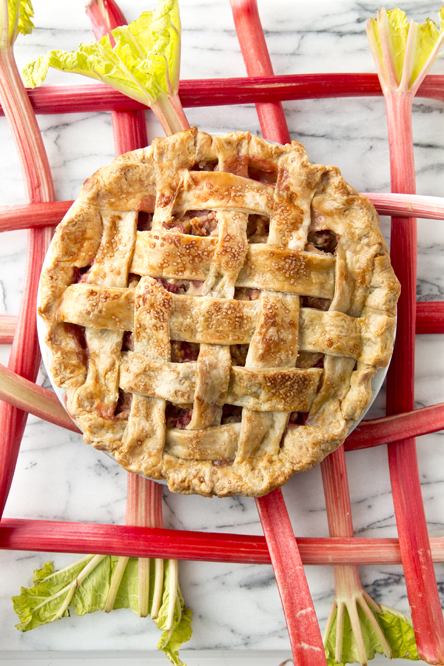 Recipe and Styling by Libbie Summers
Photography by Chia Chong
Assisted by Candace Brower 
For all the geeks we've known and loved. This amazingly delicious pie is our gift to you in honor of pi day (3.14.15).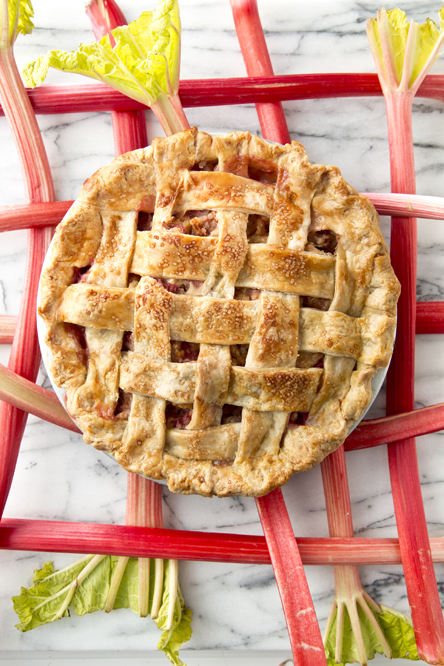 Ginger Rhubarb Pie
serves 8
Ingredients:
1 prepared pie dough for a double crust pie (get our recipe HERE)
1⁄2 cup candied ginger
6 cups fresh rhubarb, sliced 1⁄4-inch thick…
Continue Reading