Welcome to Salted & Styled
Each week the beauty of one food related item serves as our muse. We taste it, tear it, torture it and live to tell about it through a new recipe, art piece, fashion pick, profile or design each day.
Latest Recipe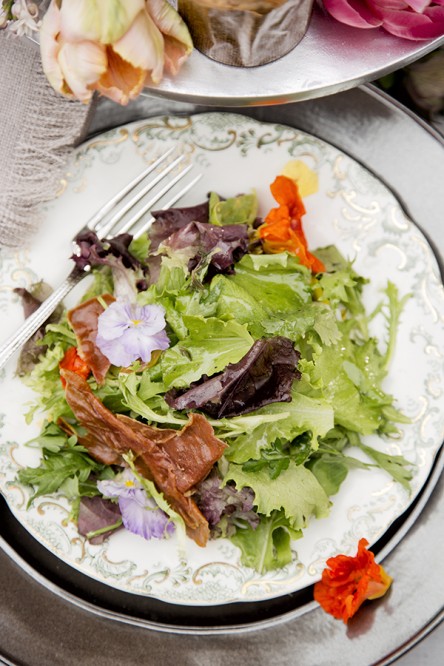 Recipe by Brenda Anderson
Wine Pairing by Grapefriend
Photography by Chia Chong
Photo Styling by Libbie Summers
Fashion Styling by Brooke Atwood 
Model: April Johnston
Hair: Lindsay Nix
Make-Up: Jules de Jesus Fritz for Dollface by Jules
 The flowers add a little more pepper to an already peppery luncheon conversation.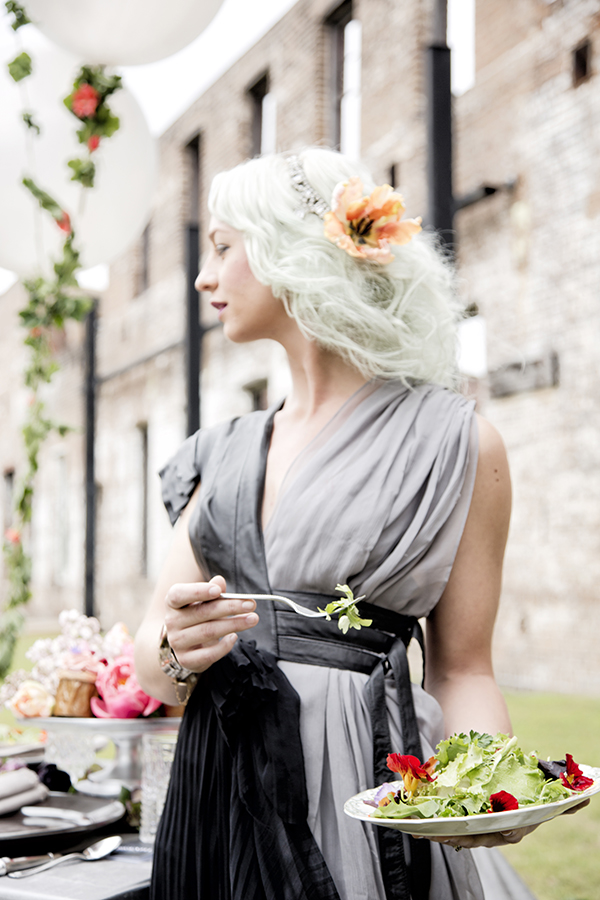 Edible Flower Salad with Lemon Thyme Dressing and Crispy Prosciutto
serves 6, makes 10 ounces of…
Continue Reading