Welcome to Salted & Styled
Each week the beauty of one food related item serves as our muse. We taste it, tear it, torture it and live to tell about it through a new recipe, art piece, fashion pick, profile or design each day.
Latest Recipe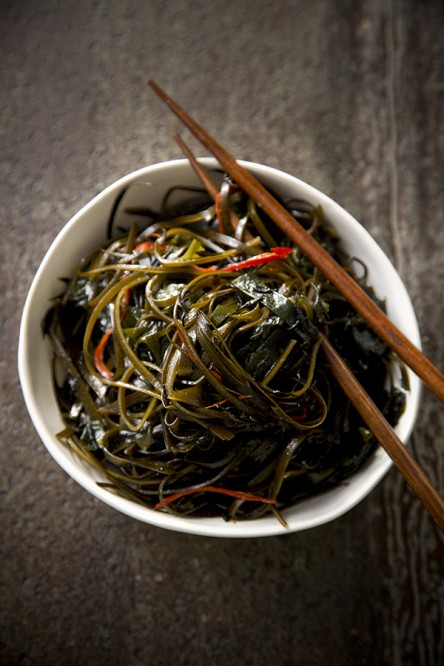 Words and Photography by Chia Chong
Styling by Libbie Summers
Wine Pairing by Grapefriend 
Whenever I make a pot of seaweed soup, I save the konbu and wakame seaweed to make this super easy and delicious salad. You can get dry seaweed at any Asian grocery store. Here, I chose 3 varieties commonly found in the States for their unique combination of texture and taste.
It is good to know that a little dry seaweed goes along way after it's been…
Continue Reading